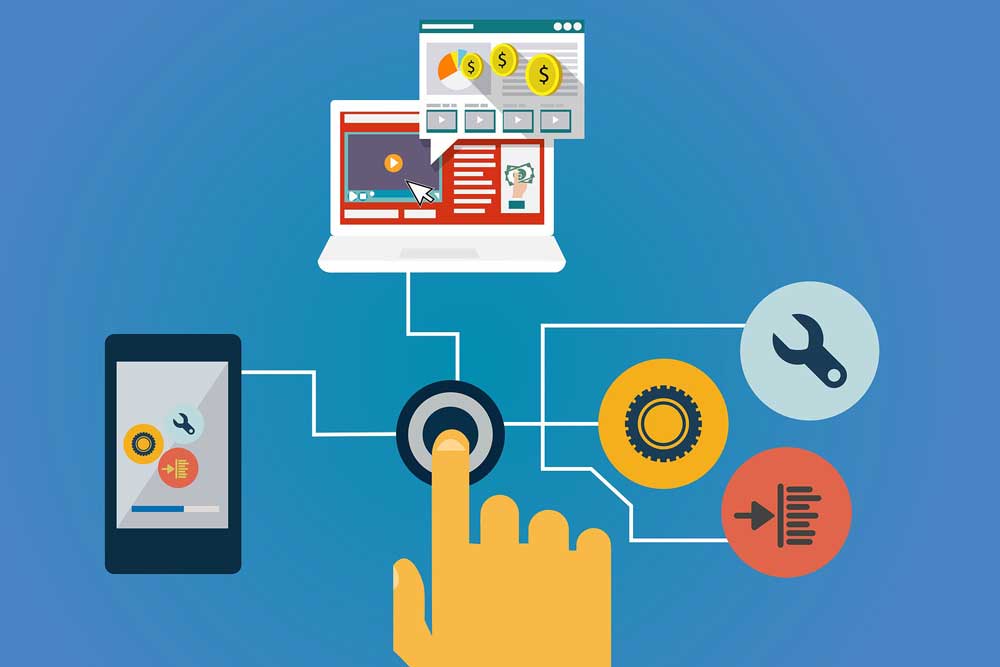 9Retail arbitrage can be a good way for new sellers to build their seller feedback, while also turning a decent profit — but only if it's done properly.
There are many different ways to sell on Amazon. Private label and wholesale are popular options but retail arbitrage is a great way to get started as a new seller.  
With retail arbitrage, sellers can generate sales and increase seller feedback but finding the right products to sell can be challenging.
Here's everything you need to know about retail arbitrage so you can get started on Amazon and see those sales come rolling in.

How Retail Arbitrage Works
The idea behind retail arbitrage is relatively simple. All you have to do is find a product on sale somewhere, buy it, and then sell it on Amazon for a higher price. So, for example, you might spot a product selling at Target or Walmart for $10, but if you check on Amazon you see it is selling regularly for $20. That's a nice profit just waiting to be grabbed.
It's a particularly useful option if you come across a store clearance sale. Unfortunately, these gems can be few and far between and create their own set of problems.
The most obvious is that while private label sellers will have a constant supply of a product while you may only be able to supply it on a one-off basis. You will spot a bargain, buy the product, and then resell it. It is an ongoing process that will find you constantly scouring for bargains you can flip on Amazon.
It is an easy process to start but not an easy process to get right.
And, of course, there is a very obvious drawback to retail arbitrage. If you are able to find that product for $10, surely someone else is able to do the same thing. But it is important to remember that often sales and clearances are regional. So, just because you can find the product at that price, doesn't mean all of your potential buyers will be able to.
Furthermore, Amazon shoppers are loyal to that marketplace. They trust the purchase process and they trust Amazon to be a gatekeeper, preventing subpar products from getting in. Amazon eliminates the risk for the buyer. That is why even if the product you are listing can be found cheaper elsewhere online, you are still likely to get the sale.
How to Win at Retail Arbitrage
To be successful you need to be able to answer several questions:
Is there demand?

If the product doesn't have many sales on Amazon it might not be worthwhile.

What's the competition like? Ideally, you'll be looking for a product which has few other fulfilled by Amazon sellers operating at your price level.
What price is it getting?

You need a product that is selling on Amazon for a significantly higher price than the one you paid for it.

Does Amazon also sell it? You don't want to find yourself in competition with Amazon. If they are selling at your price point you'll have to either wait for them to sell out and hope they share the buy box or sell at a lower price and receive less of a return on your investment.
Many retail arbitrage sellers use 10 to 30% as a strict benchmark. In order to help ensure your success as a beginner, it's a good idea to use the same figure as a rule of thumb. Only source products that you can get for 10 to 30% lower than their minimum cost.
This is a lot of information to find, but there are plenty of tools to help you make your decision.
The Amazon Arbitrage Toolkit
1) A Scanner App
These give you all the information you need quickly. All you have to do is scan the product and it will give you details like sales ranking, which tells you how well it is selling, and a competition score which tells you how many other sellers are working against you.
2) An Amazon Seller App
A scanner app will only tell you part of the story. It's worth actually checking out the product on Amazon. Look for whether Amazon is selling the product themselves, how well it is selling and at what price. It's also a good idea to check the product review history. A good flow of recent positive product reviews will tell you that people are currently buying the product and that they like it when it arrives.
Information is power, and the more of it you have, the easier it will be to win the retail arbitrage game.
Building Feedback and Product Reviews
So how can all of these things be used to help you build feedback and product reviews?
For many new sellers, retail arbitrage presents a relatively easy way to get selling, but it can also help you build seller feedback and product reviews.
If you can list a product at a price that matches or is better than the lowest price on Amazon, your product is likely to show up in buyer searches. Once people find your products, you can start generating sales and product reviews.
Retail arbitrage, then, is relatively easy to start but difficult to get right. It's an approach best suited to a great bargain hunter — someone willing to put in the research to find out what buyers are looking for, find the products at low prices, and flipping them to a waiting market.
*Editor's Note: This article on retail arbitrage was originally published on March 20, 2019. It was updated on September 29, 2021.