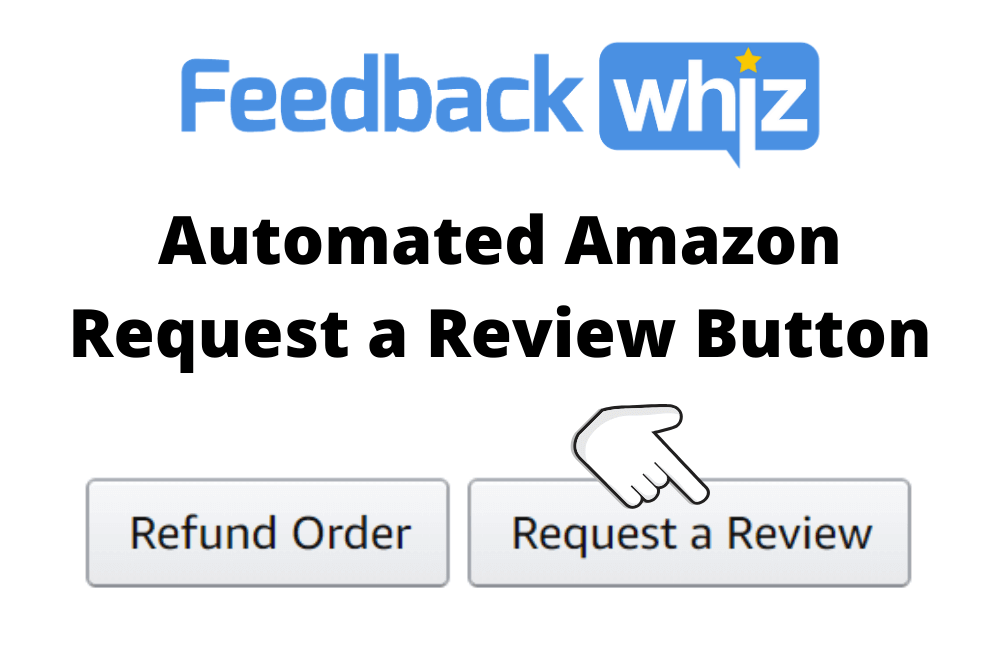 In late Q4 of 2019, Amazon introduced the "Request a Review" button in Seller Central — a new way for sellers to ask customers for reviews outside the traditional buyer-seller messaging system. The release of this new feature raised a lot of new opportunities, and a lot of questions, from sellers, but its functionality is extremely limited (and time-consuming) when compared to the customizable campaigns of third-party email automation software for Amazon sellers.
Luckily, FeedbackWhiz is now offering a solution that combines the benefits of an automated email campaign with the best features of Amazon's Request a Review button – without a browser extension. Without further ado, let's dig into how this new feature works and get ready to automate Amazon review requests!

The Original Amazon Review Request Button
First, let's re-examine how Amazon's native "request a review" button works.
Once you're logged into Amazon Seller Central, navigate to the Manage Orders page and select an individual purchase that you'd like to request a review for. In the top right corner, next to the well-known "Print Packing Slip" and "Refund Order" buttons, you'll find the option to "Request a Review". Clicking this button will lead to a series of automated notifications from Amazon, confirming that you intend to send a review request to the selected buyer, and then that the request has been sent.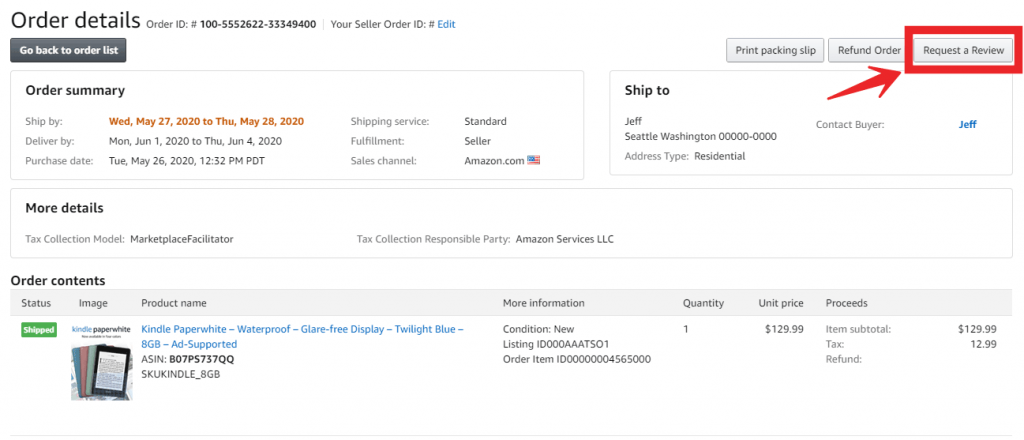 The buyer should then receive an email from Amazon that looks like this: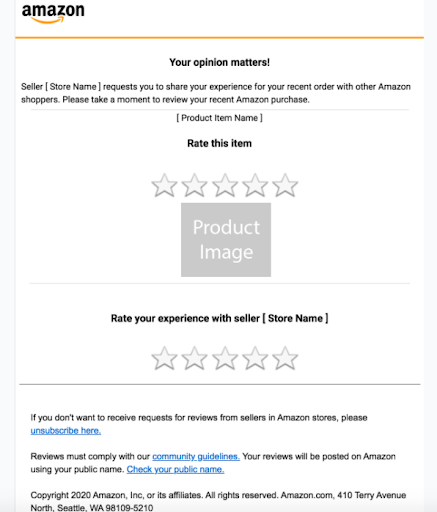 Buyers can click directly on either set of stars to leave a review for the specific item they purchased or to leave seller feedback.
It's simple. It's easy. What's not to love about this 100% Amazon TOS compliant review request option?
The Pros and Cons of Amazon's Request a Review Button
Experienced Amazon sellers know how important reviews are to succeed in the international marketplace. While there are several features to like about the request a review button offered by Amazon, using this method to request reviews from buyers has plenty of limitations for sellers to consider before adopting it as their primary review strategy.
The Good
There's no denying that Amazon's Request a Review Button is easy to use, but what other features make it an interesting option for Amazon Seller's to communicate with buyers?
100% Compliant Language with Amazon's Terms of Service
While Amazon does offer sellers set guidelines on approved ways to communicate with customers, some of the languages are admittedly vague. This room for interpretation leaves Amazon with the power to bar sellers from communicating with buyers under murky parameters and leaves sellers frustrated. On the other hand, using the Amazon-approved language triggered by the Request a Review Button ensures perfect compliance.
Bypass Quarantine from Buyer-Seller Messaging System
Amazon's Request a Review Button is great news for sellers who have been temporarily, or permanently, banned from communicating with customers through the Buyer-Seller Messaging platform. Because the emails run off a different system, even sellers who find themselves in Amazon's communication purgatory will always be able to send customers this simple message to ask for reviews.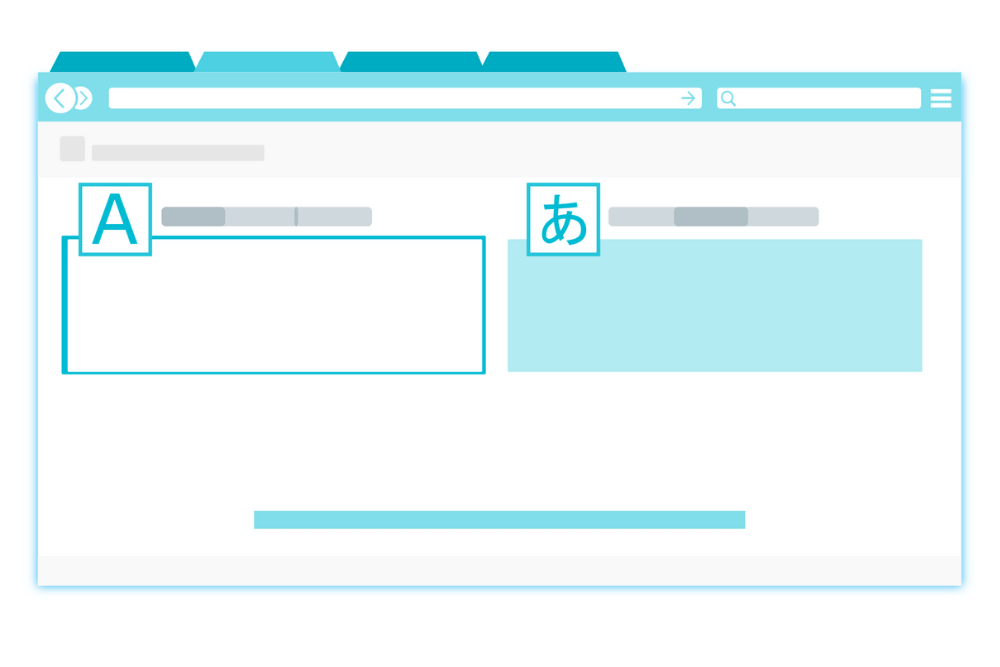 Automatically Translated into Buyer's Preferred Language
Amazon is a massive marketplace with buyers and sellers from all over the world. One of the best features of Amazon's review button is that messages are automatically translated into the buyer's preferred language, ensuring that a language barrier won't prevent sellers from collecting more reviews.
The Bad
Although the positive attributes of the Request a Review feature in Amazon Seller Central make it worthy of consideration, there are a few very concerning limitations for sellers who are re-examining their review strategies.
No Automation
Though the process for requesting reviews is straight-forward, it is also time-consuming. Sellers must click on every completed order individually to request reviews from their customers. Within Amazon Seller Central, there is no way to speed up or automate this process. For sellers with hundreds or thousands of ASINs, performing this action at scale is completely unsustainable. Even for smaller sellers, it's likely to become a drain on two of your most valuable resources: time and mental overhead.
Zero Customization or Personalization
The Request a Review button has been live for more than eight months, meaning that frequent Amazon shoppers are likely to have seen this template email in their inbox multiple, if not dozens, of times. Most online shoppers already suffer from email overload and are likely to become desensitized to seeing the same subject line and email content come from Amazon. Using this button doesn't give sellers a chance for personalization, customization, or branding, meaning missed opportunities to encourage repeat purchases from your Amazon store after a positive buying experience.
Unable to Set Message Delivery Date
The Request a Review button can only be triggered in the 5-30 day delivery window. Every product has an ideal time frame on when you should request for a review. Asking for reviews outside of your product's optimal time window may mean that either the buyer has not had enough time to properly evaluate or may have lost interest in your product. Some examples include supplements, gardening, apparel, electronics, and games.
Buyers Cannot Reply with Questions and Concerns
Because review requests sent by this method bypass the Buyer-Seller Messaging system, buyers are unable to reply directly to sellers. The inability to seek immediate help from the seller could lead customers to feel like there is no recourse for their concerns and ultimately prompt more negative reviews.
Reading the pros and cons of Amazon's Request a Review feature might have your head spinning on which strategy is the best choice for your Amazon store and wondering if there's a better way forward. Fortunately, you've come to the right place – FeedbackWhiz has you covered.
How FeedbackWhiz Fully Automates Amazon's Request a Review Button Feature
FeedbackWhiz users now have the ability to fully automate the functionality of Amazon's Request a Review Button without the unnecessary addition of browser extensions.
Using our new feature allows sellers to combine the biggest advantages of Amazon's button with the ease, automation, and analytics users have come to expect from automatic email campaigns sent using FeedbackWhiz.
Inside the Campaign Manager section of FeedbackWhiz that you're already familiar with, you'll now see a new option — "Create Amazon Review & Feedback Campaign".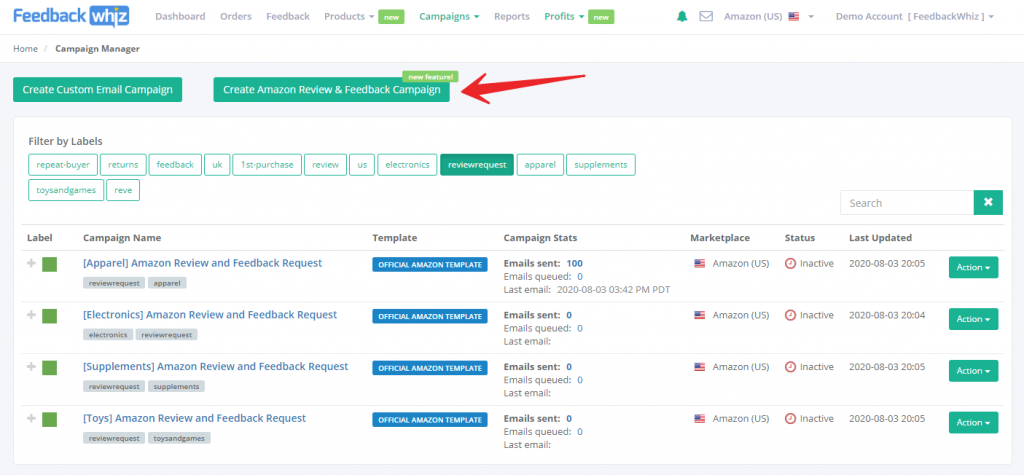 Now, follow our step-by-step guide to customize your strategy based on your products, location, customer profile, or other important metrics specific to your business.
1. Name Your Campaign – We recommend naming your campaign something simple, yet differentiated from other customized campaigns. If you choose to segment the campaign by different types of products, marketplaces, etc, be sure to notate that so you can easily review the correct metrics down the line to analyze the success of your strategy.
2. Email Template – Nothing to change here! Amazon's TOS approved language cannot be updated from the template while running this campaign. The reason for this is simple – FeedbackWhiz is helping you to automate the triggering of the campaign, but the message still routes directly through the same system as if you were pushing the button inside Seller Central.
3. Set the Current State of the Campaign – Active means the campaign is running and currently sending emails based on the settings you've chosen. Inactive campaigns are disabled and will not send any emails to customers until the status has been changed.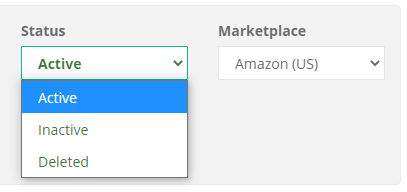 4. Select Your Marketplace – If you're a seller who offers products in different international marketplaces, be sure to select the marketplace for your campaign carefully to ensure emails are being sent to the right customers.
5. Choose Your Label Color – By choosing a cohesive color scheme for your Amazon Review Request template campaigns, you can more easily organize multiple campaigns in your Campaign Manager dashboard within FeedbackWhiz. Making this distinction won't have any effect on how the messages are sent out but will help you to sort and analyze your campaigns later.
6. Pick an Order Status to Trigger the Campaign – For this campaign, Amazon requires that the order already be delivered to the customer for an email to be sent.
7. FBM, FBA, or both? – FeedbackWhiz allows sellers to select whether they want to target customers ordering products that are exclusively Fulfilled by Merchant, Fulfilled by Amazon, or to send the campaign email to all orders from FBA or FBM.
8. Designate Alternative Filters to Exclude Certain Orders – Sellers can further customize this new type of campaign by order criteria they want to exclude. Checking any of these boxes will enable the filter and emails will not be sent to orders with the noted quality.
a. Returns – Orders that have been returned
b. Refunds – Orders that have been refunded
c. Promotions – Orders that have either a shipping or item promotion
d. Delayed Shipments (FBM only) – Orders where the item was shipped late
e. Negative Feedback – 1 or 2-star seller feedback received
f. Neutral Feedback – 3-star seller feedback received
g. Positive Feedback – 4 or 5-star seller feedback received
9. Set Your Email Schedule – Amazon requires that this template only be used between 5 and 30 days after order delivery. However, segmenting your SKUs or ASINs by product type allows sellers to select the most appropriate timing for each campaign within this window. For example, apparel may get the best response in a 5-7 day window, while electronics see the best success at 25-30 days.

10. Select Specific Order Matching Rules – This option is where sellers can really narrow down review campaigns. By clicking on the carrot button, a drop-down menu will appear with different options. Once a selection is made, a box appears where you can enter data based on the selected rule.
a. SKU Contains – Enter SKUs that contain related search strings with a minimum of 3 characters. For example: if your store contains SKUs named "dress_black", "dress_red", "dress_green", etc you can enter "dress" and the matching rule will apply to all related SKUs, regardless of color differentiation.
b. SKUs Equal – Choose the exact SKU or SKUs you want to target with your automatic email campaign. It's also possible to choose all SKUs by selecting the "View/Select Products" option to display a full list.
c. SKUs Exclude – Exclude as many SKUs as you'd like. When choosing this option, your campaign will then target all remaining, non-excluded SKUs.
d. ASIN(s) Equal – Enter exact Amazon Standard Identification Numbers to target with your campaign, selecting as many as you'd like.
e. Product Name Contains – Using a minimum of 3 characters, you can also choose to select orders by the product name, similar to the process of filtering by SKU above.
f. All Products – Selecting this option will simply include every product in your store inventory in this email campaign.
11. Target First Time or Repeat Buyers with Buyer Purchase Count Advanced Option – Choose or filter out repeat buyers with your new automatic Amazon review request campaign. As we mentioned earlier, these campaigns might be most successful with new buyers who haven't already been inundated with this same template. But, with the advanced analytics available with FeedbackWhiz, you can try a variety of strategies to figure out what works best for your customers!
12. Review & Save / Exit – You're all done! Save your customized email campaign settings, sit back, and watch the reviews roll in.
Why Choose FeedbackWhiz to Automate Amazon's Review Request Button
We've seen that there are potential benefits to using Amazon's Request a Review template as a portion of your Amazon seller review strategy, and FeedbackWhiz can make those efforts even easier. But why should savvy sellers choose FeedbackWhiz over the Amazon button within seller central or other "automated" options?
Save Time, Sell More
For sellers with more than just a few products in their inventory, using the built-in Request a Review button in Amazon Seller Central simply isn't scalable. This method requires reviewing every individual delivered order to trigger a review request. If you operate a medium-to-large store or sell in several marketplaces, this process will quickly become overwhelming. Gaining reviews to improve your sales shouldn't monopolize your time, forcing other important marketing and business growth priorities to the backburner.
With FeedbackWhiz, after a few minutes of adjusting your customized email campaigns, you can set your review strategy and forget it for a while. FeedbackWhiz will make sure that the correct emails are going to the right customers at exactly the perfect time. And you'll never miss the strict 30-day window to send a request and lose out on important opportunities for reviews.
No Chrome Extension Required
Some solutions out there promise to "automate" Amazon's review button using a browser extension from Google Chrome. But there are a few problems with these claims:
• Fake Automation – While some companies claim to be automating the process of sending out review requests, they're really only saving sellers a few clicks at a time. Even after downloading an extension to automate review requests, sellers will still have to manually trigger review emails being sent from within Seller Central. They only save the time of clicking into each order. Chrome extensions will still require sellers to have their computer on and browser open in order to trigger the emails. If you're on vacation or have computer problems, it would be easy to miss out on these valuable review opportunities — especially if your workflow is to send near the end of the mandatory 30-day window.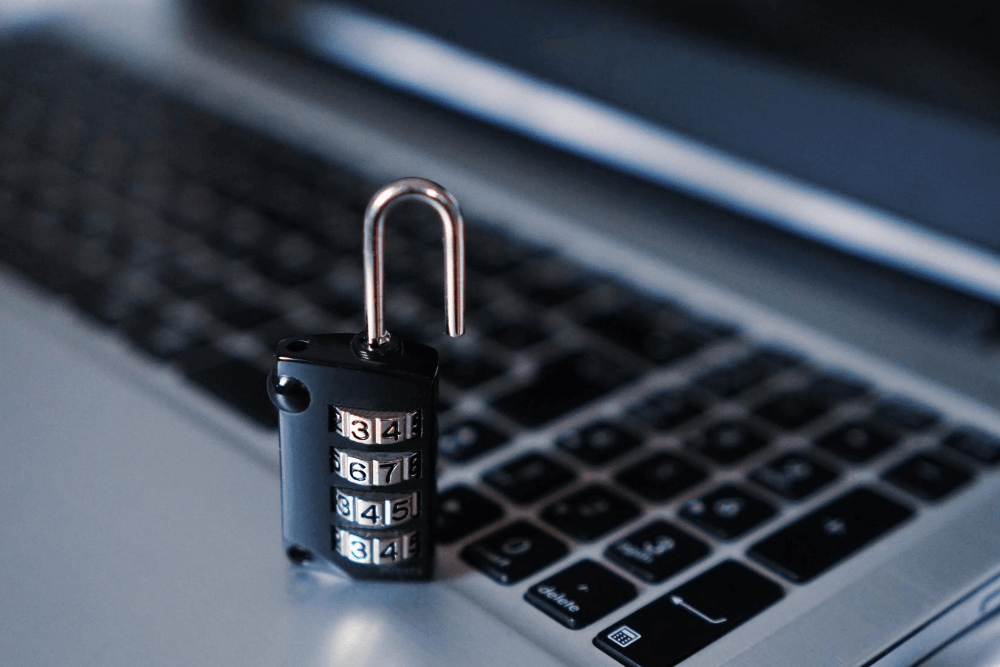 • Security – We've all heard the horror stories about internet privacy and security, then the subsequent warnings about reading the fine print for everything we download. But how many of us actually do? In order for sellers to utilize a Chrome extension to speed up the review request process (slightly), they will have to enable special permissions for the extension to read and edit their Amazon Seller Central data. Once or twice before, we've all clicked the Allow button willingly, without digging too much into what that might mean for the security of our information. But, your Amazon store is your livelihood. Is that really something you want a nebulous corporate stranger having unrestricted access to? We don't think so!
• Mandatory Chrome Usage – Chrome might be the #1 browser in the world holding more than 50% of the desktop market share, but having to use Chrome for these browser extensions to work still leaves a large percentage of internet users out of the loop. Migrating all of your bookmarks, saved pages, logins, passwords, and moreover to a new browser is time that could be better spent on other opportunities to promote your Amazon business. And these time-sucking requirements don't even include the amount of time that each new browser extension adds to your internet loading times, forcing sellers to waste more precious time.
Flexible Sending Options
One of the best reasons to choose FeedbackWhiz's new automated Amazon Review Request feature is the multitude of flexible sending options it offers. Using the button in Amazon Seller Central or the available Chrome extensions, sellers have limited control over when review email campaigns are sent to buyers. Requests will simply go out whenever the button is pushed and you must remember to return to Amazon Seller Central within the 5-30 day window to submit a new batch of requests.
With FeedbackWhiz, you've already seen the variety of options available for sending targeted campaigns based on multiple requirements or exclusions. Review requests are continuously sent out for you, in true "set it and forget it" fashion, so there's no action required on your part once the campaigns are created. Plus, you can schedule the emails to go out when your customers are most active online, increasing the chances of getting more Amazon product reviews.
Advanced Campaign Analytics
Beyond setting specific parameters for every campaign, FeedbackWhiz automated email campaigns also allow sellers to review detailed metrics behind every effort to maximize efficiency. Neither Amazon Seller Central nor any Chrome extension out there will allow you to do that!
Tracking the analytics of every email ensures that sellers can keep a close eye on each campaign. You'll know right away if the Amazon template isn't resonating with your customers for certain products or in particular marketplaces, and can make immediate adjustments to keep your strategy to get more Amazon reviews fresh and effective.

Combine Amazon Templates with Fully Customized Campaigns
A finely tuned Amazon review strategy requires iteration and flexibility. For some products, like furniture, books, home appliances, and more, a 30-day review window just isn't long enough. With FeedbackWhiz's fully customized email automation campaigns, sellers with broad inventories don't have to settle for one type of review campaign. Using a customized campaign that utilizes the Buyer-Seller Messaging system via the FeedbackWhiz dashboard for longer-use items in tandem with the simplicity of the new Amazon Review and Feedback Campaign for immediate-use items means capturing every single opportunity for new product reviews. Adopting this hybrid model will absolutely be the best option for some sellers.
Get Access to Our New Feature Today
Are you ready to get started with true review request automation today? FeedbackWhiz has officially launched access to this new feature for all users! If you're not already a FeedbackWhiz user, now is a great time to get started with a 30-day free trial and take your Amazon review email campaign strategy to the next level.