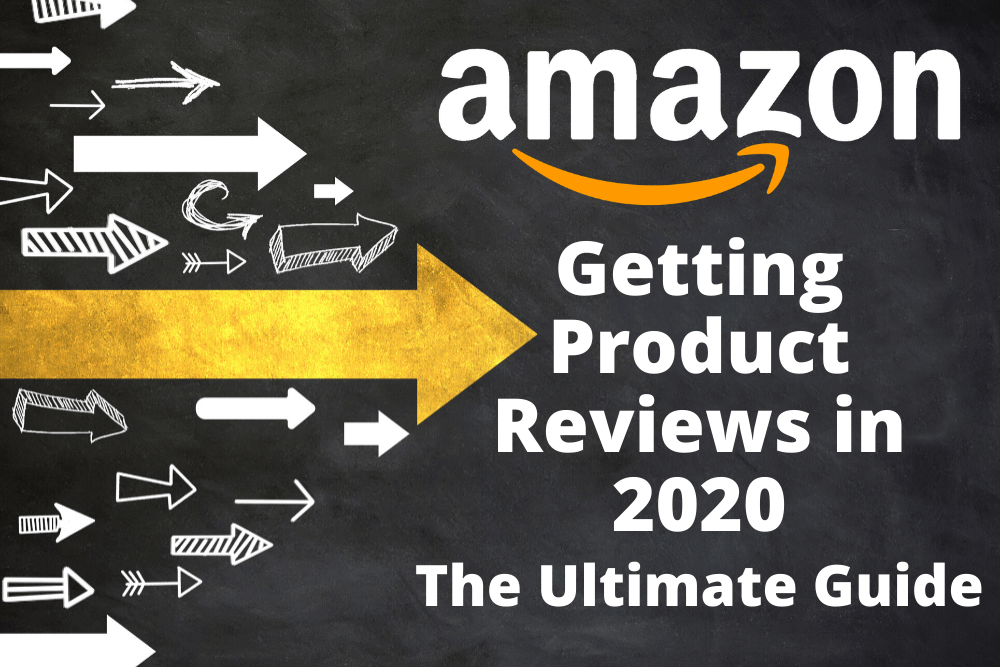 FeedbackWhiz was created to help sellers get more Amazon product reviews and customer feedback while staying compliant with Amazon's Terms of Service. FeedbackWhiz enables Amazon sellers to create specific outreach campaigns that engage their customers and lead to more product reviews. Earning more product reviews is one of the surest ways to increase your Amazon sales. FeedbackWhiz makes asking customers for reviews on a large scale easier than ever before. Sellers can streamline their communications so they can get more product reviews, design engaging custom email templates, automate emails based on buyer behavior, time their review requests tactfully to increase chances of earning a review, avoid black hat strategies that violate Amazon's TOS, and most importantly, increase their bottom line.
Read on to learn more about how you can get more product reviews and push your Amazon business to new heights.
Why Your Store Needs to Get More Positive Amazon Product Reviews
Without positive product reviews, your product could be lost in a sea of similar items. But you might have a few questions about how to get more Amazon reviews from your customers. Let us explain why positive reviews are so vital to successful selling on Amazon and how a product review manager can help.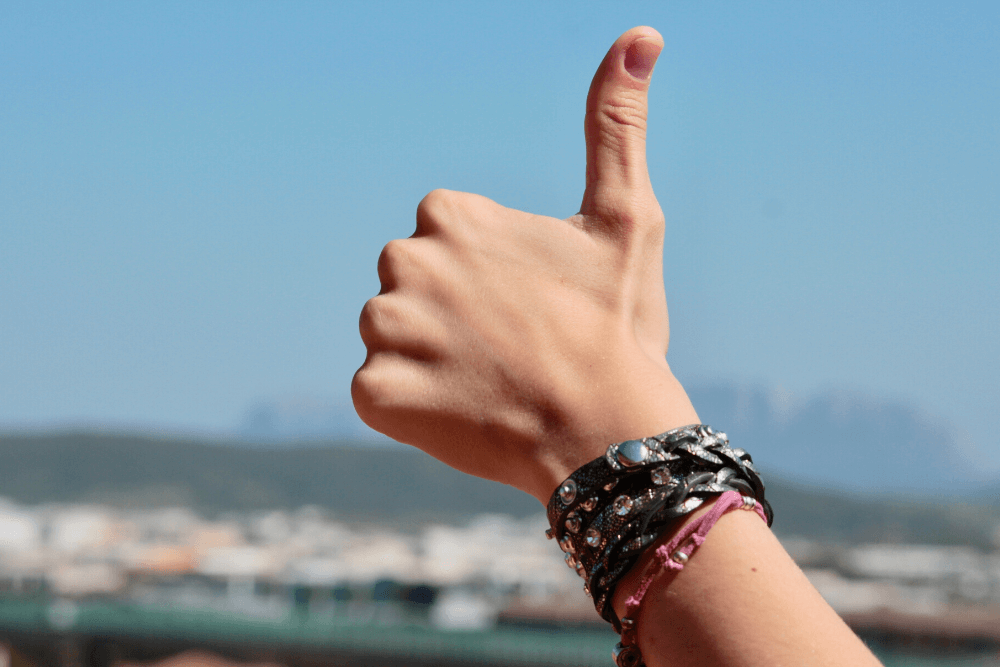 How Does Amazon Calculate Product Ratings?
The exact method for which Amazon's algorithms determine product ratings (and indirectly, search rankings) is an enigma, wrapped in a riddle, shrouded in mystery. Amazon's vague answer for how product ratings are calculated is:
"Amazon calculates a product's star rating using machine-learned models instead of a simple average."
Definitely not the most descriptive explanation we've ever seen, but Amazon has given sellers a bit more insight into how the algorithm works.
Based on Amazon's hints and FeedbackWhiz's experience helping sellers get more product reviews, here are a few key ideas that sellers should consider when devising their own product review outreach strategies:
– Verified reviews are weighted with more importance than unverified reviews
Amazon's success can largely be attributed to the trust that buyers have in the platform. As this trust is already being threatened by review manipulation and other unethical seller practices, the Amazon review guidelines have become more important than ever.
– Reviews frequently marked as "helpful" are given greater weight
Marking a product review as "helpful" is the Amazon equivalent of upvoting a review. It means that prospective customers are taking the time to evaluate a product's review profile and found the content useful in their final decision to purchase, or not purchase the product. This virtual word-of-mouth is very valuable to potential customers, and Amazon promotes them accordingly.
– More recent reviews are more important than older reviews
This is great for sellers who have taken customer feedback in the past and used it to better their product offerings or their customer service. It proves that when sellers listen and act to improve customer satisfaction by making positive changes to their product or product listing, they're rewarded for those efforts.
– The more lengthy and detailed the review, the better
As we'll discuss later in this post, Amazon has a huge problem with fake reviews. And one of the top ways to weed out those reviews, for the system as well as for customers, is detail. Someone who takes the time to list out specific product information, how it works, take photos, etc is unlikely someone being paid by the review for fake feedback. These articles are also more likely to be marked "helpful", increasing their impact even more.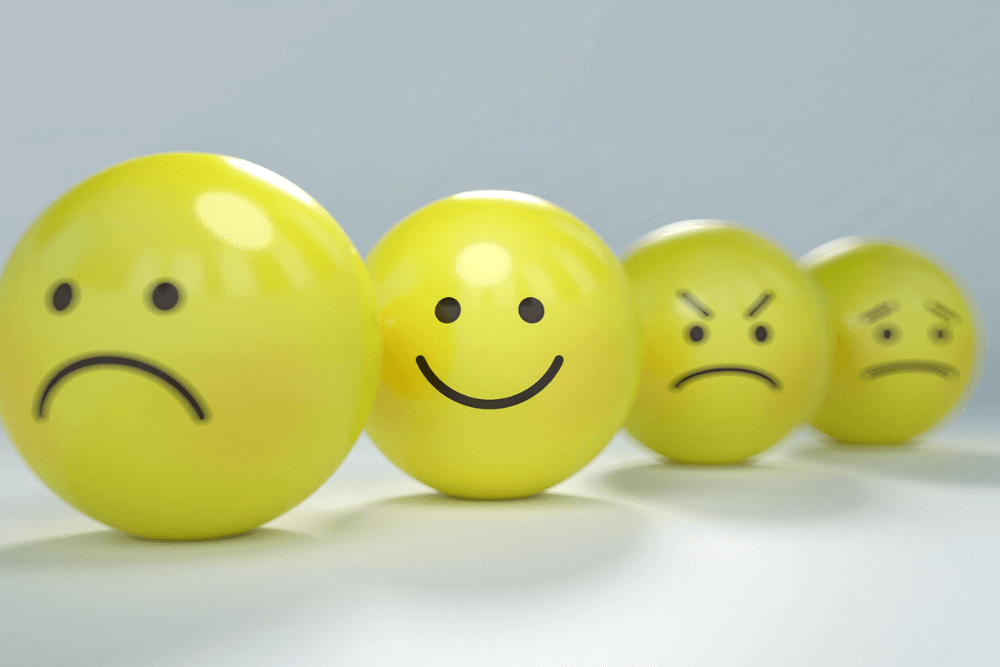 How Can Product Reviews Set Sellers Apart?
Amazon is a crowded marketplace, there's no denying that. Successful sellers must use every tool in their kit to make themselves stand out from the competition. More consumers than ever are reading product reviews and seller feedback. Sure, it's important to try and set the best price possible, but a seller or product's reputation is often a determining factor in purchase decisions. There's no golden number of 4 or 5-star reviews to aim for, but the more positive reviews your Amazon store or item gains, the more reputable your brand becomes to potential customers.
Get More Amazon Product Reviews To Generate More Sales
The more credibility your brand or product has, the more likely a potential customer is to make their purchase from your store. Earning a buy box might not be in the cards right now, or paying for Amazon ads might not be within your marketing budget, but gaining product reviews is an inexpensive and quick way to boost the desirability of your products.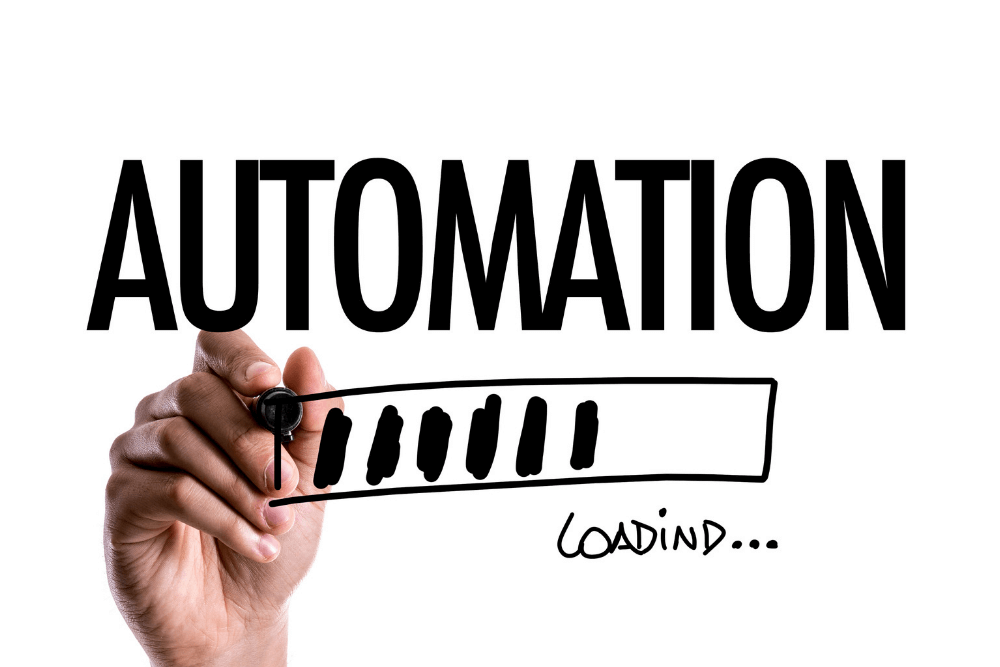 Automate Emails for Specific User Behavior
Negative reviews happen for a variety of reasons, some within your control and others that are beyond your reach. However, no matter the reason behind the negative feedback, offering excellent customer service to address issues raised in an unfavorable review is of the utmost importance. That's why FeedbackWhiz offers instant notifications and product review monitoring so sellers can resolve problems quickly, building trust with past and potential customers.
Another unique feature that FeedbackWhiz provides is the ability to create campaigns based on highly specific customer behavior. Using simple drop-down menus, Amazon sellers can personalize campaigns to target specific demographics of their clientele. FeedbackWhiz subscribers can focus outreach campaigns based on product type, price, quantity, length of time since purchase and much more.
One often missed opportunity for sellers to get more Amazon product reviews is to target customers who leave seller feedback. Seller feedback differs from product reviews in their impact on your store's overall performance. Feedback acts as a metric for potential customers to evaluate sellers' overall performance and decide if they're trustworthy. Having a positive feedback score can directly impact your ability to increase sales. In fact, it even impacts Amazon sellers' ability to win the elusive Buy Box. Reviews pertain to specific products and have a sizable effect on a product's Amazon search ranking.
It's important to simultaneously aim to earn high feedback scores and win the Buy Box. Here's a trick that few sellers actually do: reach out to customers who have left positive seller feedback, but neglected to leave a product review. They've left feedback, so it's clear they've shopped with you before, maybe even more than once, and had a good experience. This doesn't guarantee that they liked the product they purchased, but chances are good that they will also leave a positive product review. Many sellers are missing out on this golden opportunity to capture more favorable reviews.
The Right Time to Send out Feedback Request Emails
While deciding when to send out feedback request emails, it's important to consider who your audience is and when they are available. Depending on what product(s) you sell and what target demographics your products cater to, proper timing can vary wildly. So, unfortunately, there is no universally agreed upon magic number that we can share. However, there are many ways to research, test, and ultimately determine the best time to send emails to your customers. And with FeedbackWhiz, you can customize and automate each individual email campaign to get your outreach to the right audience at the right time.
One important factor to consider when trying to find this elusive magic number is where your customers are located. We can all relate to that early morning bombardment of emails to your inbox. Make sure you aren't sending customer feedback requests in the middle of the night, increasing the odds that your request ends up lost in their inbox or swiftly deleted.
Another common mistake among Amazon sellers is sending out their product review requests too early. For some items, including most home decor, clothing, and furniture, the impact of the product is felt right away. So, reaching out just a few days after the product has been delivered is the optimal time to get feedback for items whose value can be judged right out of the box. Other products like books, certain electronics, and beauty products will take longer to be evaluated, decreasing the likelihood that the buyer will leave you a review. If you send your outreach only a few days after delivery, the customer won't have anything to say or their review may come across as disingenuous or at the very least unhelpful. Your opportunity comes with a gentle reminder once they've had more opportunity to use the product, to get a fully detailed and helpful review. Be strategic by timing your review requests based on how long it typically takes customers to use your product enough to thoroughly understand it.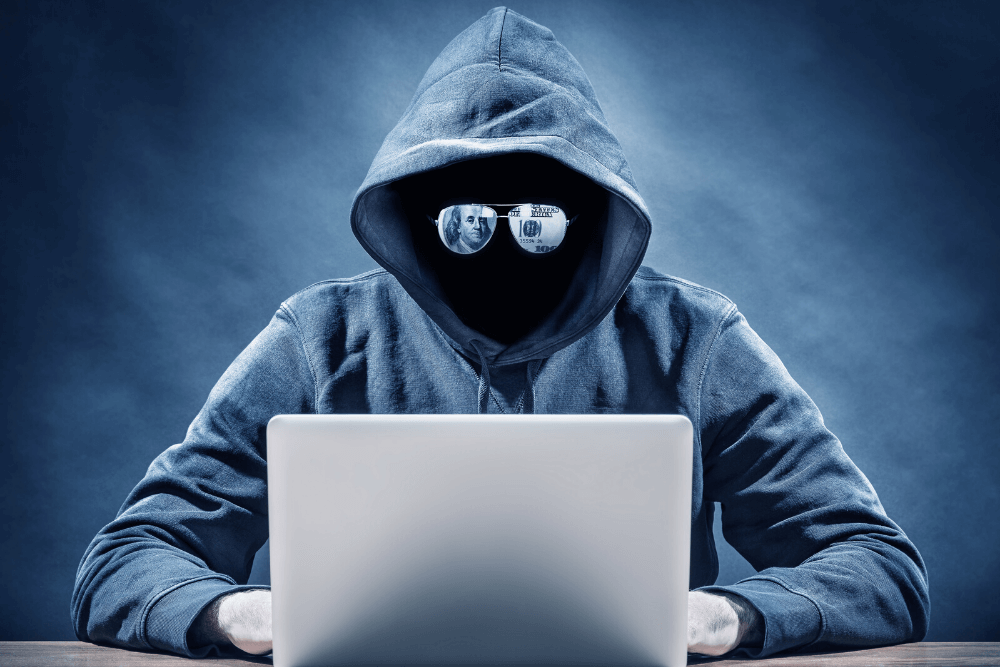 Avoid Black Hat Amazon Review Techniques
There are plenty of black hat Amazon product review techniques out there, but savvy sellers will be careful to steer clear of them. Black hat strategies often create short-term gains with long-term consequences that can be extremely difficult for stores to recover from. Here are the top black hat techniques that Amazon sellers should avoid.
– Incentivized Amazon Product Reviews
In late 2016, Amazon updated its product review policy, which included a ban on incentivized reviews unless it originated through the Amazon Vine program. Their blog post announcing the change noted that although incentivized reviews make up only a tiny fraction of the reviews on Amazon, they felt the change necessary to help customers make rightly informed purchase decisions. Despite this vague denial, a study from ReviewMeta showed the significant impact of incentivized reviews on product rankings.
Even though the Amazon Community Guidelines are clear about the illegality of this practice, some unscrupulous sellers still use this tactic of sending free products in a shady attempt to get more Amazon product reviews.
However, beware of this risky approach as actions against the Amazon Seller's Code of Conduct can result in suspension or even permanent removal from the platform.
– Reviews from Friends and Relatives
While many sellers complain that Amazon's Terms of Service are often vague and difficult to understand or even comply with, their statement on gaining reviews from friends and relatives is crystal clear: Asking your friends and family to leave you reviews is against TOS.
There's a distinct catch-22 that comes with offering up a new Amazon product or launching a new store – sellers don't have enough sales to benefit from organic product reviews and they don't have enough reviews to convert a healthy number of sales. It's a classic chicken-or-the-egg conundrum. Having friends or family review a product that they're familiar with (because you sell it) might seem like a quick way to gain a few positive reviews and start moving more inventory. But Amazon has made it clear that they consider this to be a manipulation of the review process and they have intelligent ways of detecting this type of review.
Other review manipulation tactics by friends and relatives include marking positive product reviews as helpful and reporting negative reviews as abuse. These actions are also against Amazon's TOS but are unlikely (for now) to be detected by Amazon. However, as algorithms and machine learning get smarter, it's reasonable to expect that Amazon will catch onto even the smallest TOS violations in the near future.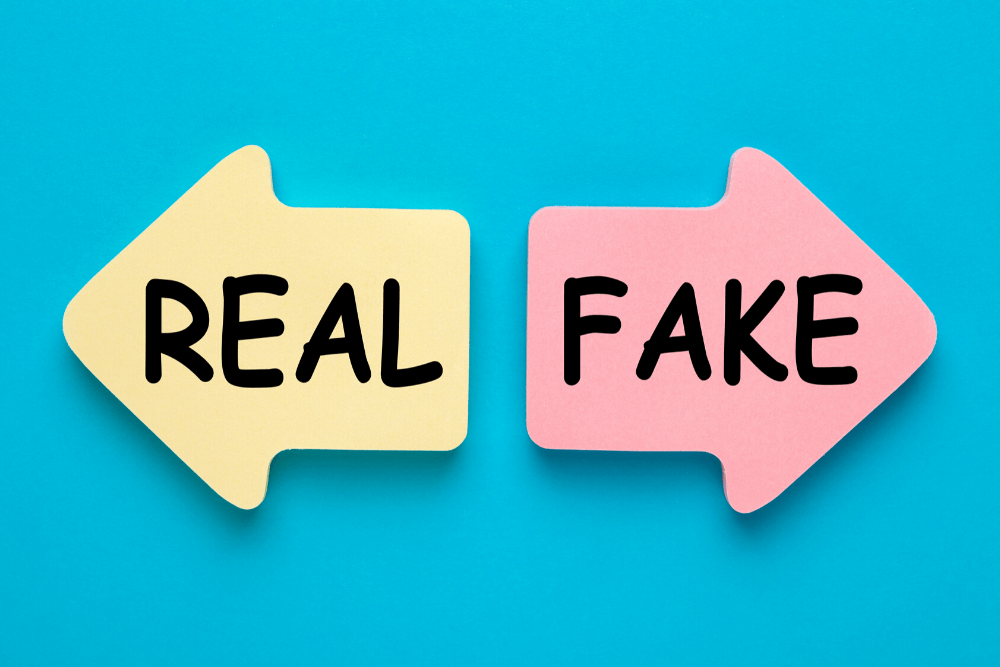 – Zombie Accounts and Outright Fake Reviews
Typically associated with Chinese sellers, but prevalent throughout Amazon marketplaces is the practice of sellers creating accounts, placing fake orders shipped to bogus addresses, then leaving a glowing review of their own product. As Amazon started detecting these simple schemes, the practice grew in complexity. Now, unethical sellers may even use real customer information to create fake accounts, create real product orders, but send a different and essentially worthless product to the past customers claiming they are providing a free gift to a respected customer.
There are many other ways sellers can use these zombie accounts to promote their own business and takedown competitors, and they are a real problem for Amazon's reputability.
How Getting Started with FeedbackWhiz can Grow Your Amazon Business
On Amazon, as in traditional business, the old adage rings true, "time equals money." We've shown you how when you get more Amazon product reviews, it can help convert more potential customers into buyers. But many buyers won't leave reviews without a little prompting. Proactive and creative outreach to your Amazon customers will help you connect and start to build a community of repeat buyers. Sure, it's something you can do manually, but if your storefront contains more than a handful of items, keeping up with the demands of customer communications will become unsustainable very quickly. That's where FeedbackWhiz comes in.
FeedbackWhiz allows you to create highly customized, unique customer outreach that helps sellers get more Amazon product reviews while staying within the guidelines of Amazon's Terms of Service. Save time, and ultimately money, by automating outreach based on specific customer behavior so you can target the right customers with the right outreach at the right time.
Watch the video below for more customer communication tips and tricks from Amazon Power Seller Samer Brax and find out why FeedbackWhiz is his secret weapon for earning 5-star reviews.
Video Transcription
Henson Wu (FeedbackWhiz CEO): Hey guys, my name is Henson, I'm the CEO and co-founder of FeedbackWhiz and today I'm here with Samer Brax. He's an Amazon Seller and we're here to talk about FeedbackWhiz and how it's helped him grow his brand on Amazon and helped him make a lot of money.
Samer Brax (Amazon Power Seller): I try to use almost all the features that you guys have because you have a lot and I was using another software before and it was very limiting. My background is in engineering so I've done a lot of coding and I do a lot of "if" statements, so "if that or this, then do that" and that's what FeedbackWhiz helped me do and gave me the freedom to do. So, if I get a 2-star review AND the person didn't do something else, then I send them a very specific sequence or email. If they left feedback and not a review, I send them a very specific email as well.
That's what I liked about FeedbackWhiz, and I like now, because I can do a lot of different things, and there's a lot more that I can do that I haven't done yet. I just need to sit down and get creative.
Something else that I remember liking a lot about FeedbackWhiz is the fact that you can have GIFs in the email, you know moving images, and you can also click them. So, in my email, I say, "If you'd like to leave a review either click here or click on the cat GIF. You don't believe me? Try it!"
It depends on your audience. If you're playful with your audience, if your tone for your brand is like that, then you can say, "leave a review by clicking on this cat, you don't believe me? Try it!", then it's like a challenge, they click on it and then they're reviewing the product. And you can get more creative with that.
I think that's pretty much it.
HW: Thank you.
SB: No, thank you for FeedbackWhiz
*Editor's note: This article was originally published on January 29, 2020. It was updated on November 12, 2023.