Improve feedback with automation
Use the latest tech to automate and monitor your customer interactions.
Acquire and target positive feedback to drive sales and maximize revenue
Create professional, customized, or personal emails to engage customers 24/7.  Automate amazon campaigns to fire out emails based on event or a specified time.
Repair feedback and setup customer alerts
Manage all your feedback and setup instant alerts for bad feedback reviews.  Remove negative feedback on amazon quickly with a single click.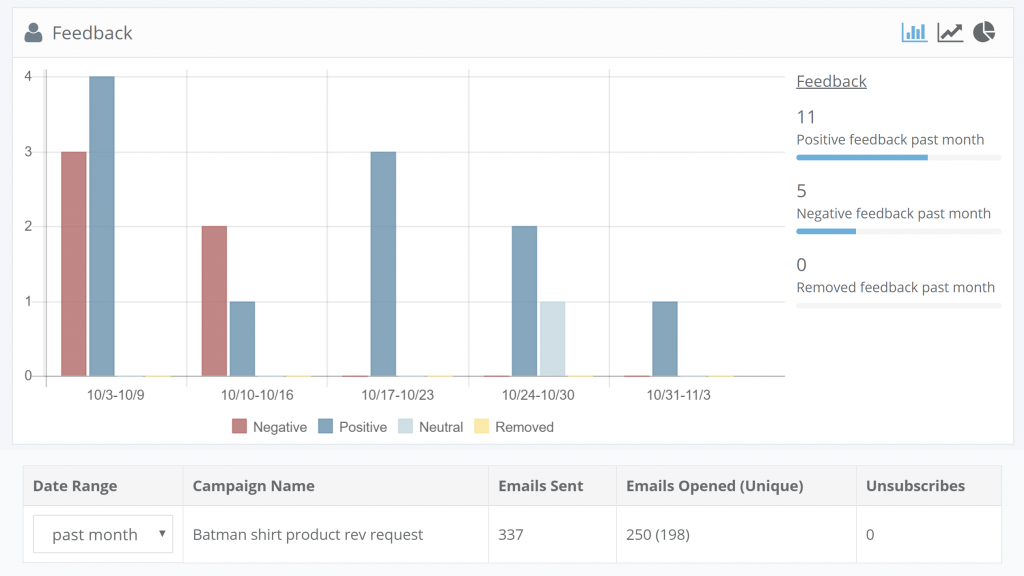 Intelligent Analytics
Review advanced data to uncover which campaigns are most effective and what customers truly think about your products.  Use this data to then tweak email content and delivery methods to acquire more positive feedback.
Negative feedback notifications
Neutral feedback notifications
Feedback removal notifications
Send feedback removal request emails
Track all feedback received
Filter only 1, 2, 3 star feedback
Track emails sent
Amazon support quick link
Feedback analytics
Interested in finding out more?
Try for free. Full access to all features for 30 days—