Create and automate effective emails
Send, create, and automate emails with ease.  Increase conversion rates like never before.
Build effective eye-catching emails
No more struggles with formatting or testing. Our simple email creator features click and drop custom variables and live preview to help you create the perfect email your customers want to see.
Organize and personalize
Create unlimited email templates for any specific purpose. Set campaigns to send when, who, and what you want. Manage and view statistics on all templates and campaigns and find out which messages work best.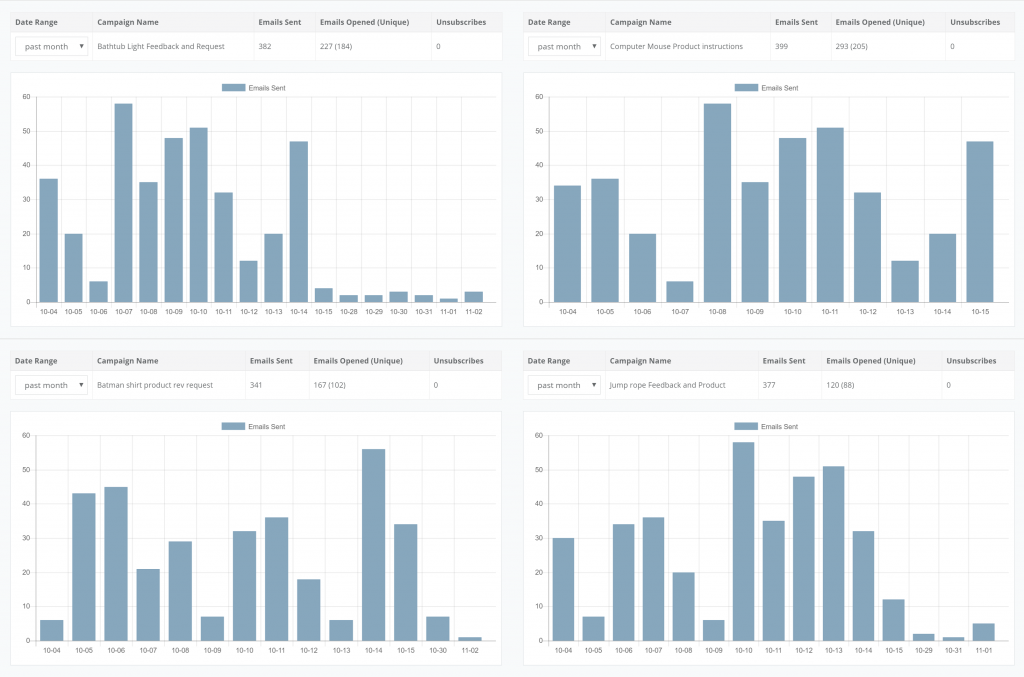 Track email conversions and statistics
Increase conversion rates by tracking click to open rates and A/B test to deliver the right message at the right time, send different versions of your campaign to different segments of your audience, and find out which message works best.
Custom email creator
Click and drop variables
Custom links and text
Logo & file upload
Insert product images
Live order email preview
Send test emails
Send emails based on delivery
Send emails at specific times
Target specific orders
Exclude orders from solicitation
Exclude orders with feedback received
Target only orders with promotions
Campaign Statistics
Email open statistics
Global buyer blacklist
Buyer unsubscribe
Duplicate email detection
Interested in finding out more?
Try for free. Full access to all features for 30 days—