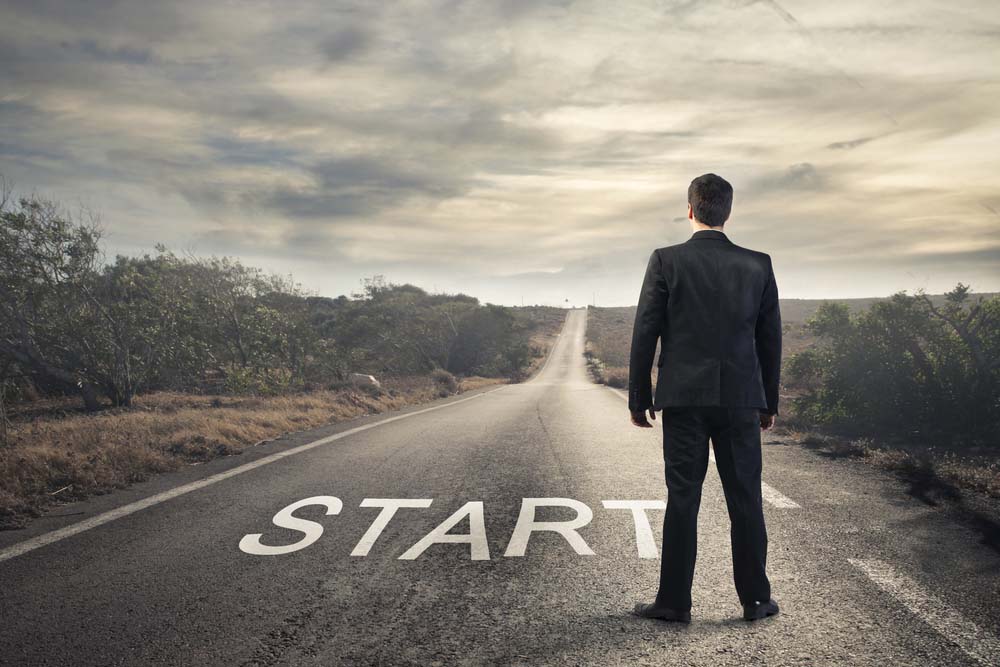 For anyone looking to break into the world of ecommerce, it makes sense to start with Amazon.  With over 310 million active users, Amazon is a bustling marketplace that is brimming with opportunity.  But if you are new to the space, getting started can feel overwhelming.
There are lots of sellers on Amazon and it is vital that you set up your listings to distinguish yourself from the competition who are selling the same, or similar, products.  Again, this may sound difficult and overwhelming but with a little bit of effort, you can master the art of selling on Amazon and make yourself some money.
If you are truly a beginner, you need to start at the beginning.
Find a Product to Sell
Finding a product to sell on Amazon should be your first priority.  If you already have a product, or know what you're going to sell, you can skip to the next step.  But for those who are still unsure, here are a few tips to help you narrow down the options.
Decide what sort of seller you want to be.  Are you looking to create and source a new product for the market, or do you plan to sell established brands as a third-party seller?  Once you have this answer, you can move forward in the process.
If you have a dream of selling your own products, begin by defining what you are interested in.  You will lose your passion and excitement quickly if you are selling items you don't feel a connection with.  This doesn't have to be a deep and abiding connection but you should at least care.  Once you've figured out your interest, do a little research.  Look at what is selling well in those categories and see if you can create a line that improves upon these existing products or create a line the compliments them.  From there, you need to find a legitimate manufacturer and supplier and then you can start moving forward with everything else.
For those just looking to get started making money, try retail arbitrage or selling things you already own. Retail arbitrage is where you buy items from retail stores that are on sale or marked at clearance prices and resell them for a profit.  Often times these products are selling on Amazon for closer to their actual retail price so you are sure to make a bit of profit.  If you have a large book collection or unopened gifts you could sell, choose those.  This is one of the easiest ways to get started on Amazon and can help you learn the process.  But consider third party selling very carefully.  Some brands are against this practice and there is no telling when that rug can be pulled out from underneath you.  If a brand comes to terms with Amazon, Amazon may turn around and restrict your ability to sell your inventory.
Set Up Your Account and Create Listings
Now that you know what you are going to sell, you can get started on setting up your account and creating product listings.
Your first step is to set up an Amazon Seller Account.  Right away you will have to decide if you want a professional or an individual account.  If you plan to sell more than 40 items a month, choose professional, for less than 40, go with an individual account.  Amazon charges $40/month for a professional account whereas an individual account is free but they will charge $1/item sold.  During this setup, you'll be asked to input your method of payment and your personal details which include the display name that customers will see.  You'll then have to verify your identity via text or email.
Now you're set to start uploading your inventory.  In Seller Central, go to the Inventory tab and select Add Product.  You can search through existing products or, if you are selling your own creations, add a new product.
This is where you will fill in the information about your product and set your price.  To hit the sweet spot when it comes to price, try to come in just below the best sellers on your category or niche.  Don't slash your profit margins too much but give people a reason to buy from you.
There are some things you should keep in mind when describing your product in your listing.  A well thought out product listing can make sure the right people are able to find your store.  Give your product listing a title that is as detailed as possible.  You want to make sure that customers know what they are looking at before they even click the link.  Include photos from every angle and use keywords in your product description.  Describe your product accurately.  Do not say it is good condition if it isn't and do not say it can do things that it can't.  When a product arrives as stated and performs as expected, you are likely to receive positive customer reviews.  More positive customer reviews lead to more sales, which can lead to a higher ranking in the Amazon search engine.
For most beginners, using the Fulfilled by Amazon, or FBA, option will be the wisest.  By using FBA, all you have to worry about is selling your products.  Determine where you want to sell your products and Amazon will assign you a warehouse.  Simply send your products to the warehouse and Amazon will handle shipping the items after they have been ordered.  While there are fees associated with this shipping method, it has incredible benefits. FBA products qualify for Amazon Prime.  Prime users pay a monthly or annual fee in exchange for access to privileges like free 2 day delivery.  This fast turn around and their trust in Amazon to deliver on this promise means they are more likely to buy products listed on Prime.  This can mean more sales for you. Once your products arrive at the warehouse, the selling can begin!
These are the basics that will get you started.  With a little bit of time you will learn the ins and outs of the Amazon universe and discover what practices and methodologies work for you and your product offerings.  In the meantime, enjoy the process and the extra money in your pocket.