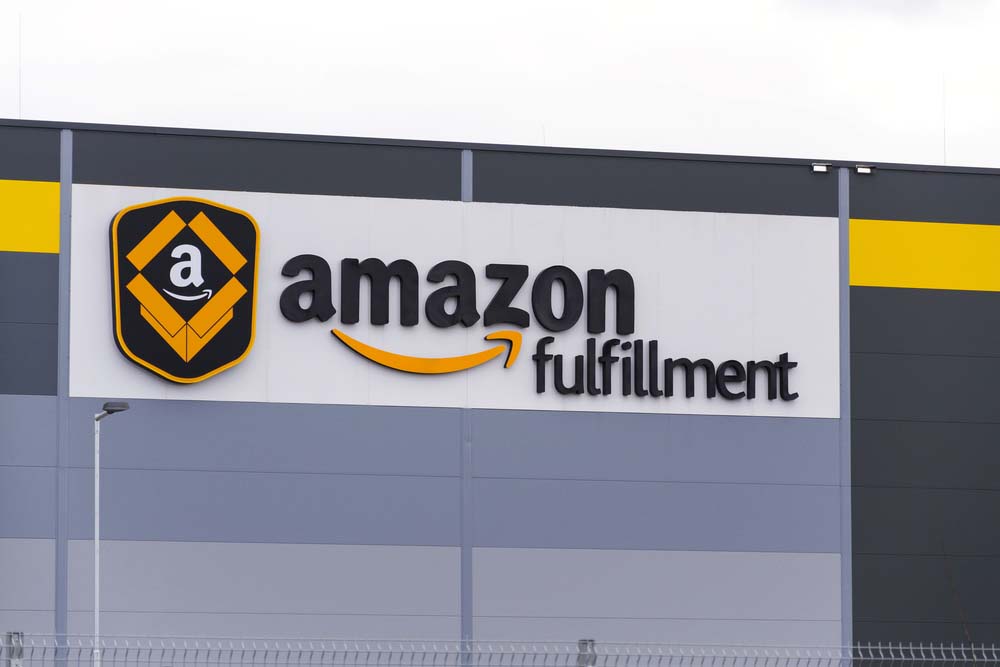 There is no doubt about it, Amazon is an excellent place to make money. With so many potential customers, covering so many different niches and demographics, it can really transform your business and your life. But this positive transformation can only happen if you know how to set yourself up on Amazon in a way that makes sense for your business.
When establishing your Amazon store, you will need to decide if you want to use Fulfilled by Amazon (FBA) or Fulfilled by Merchant (FBM). Knowing the pros and cons of each option can help you choose the one that best suits your needs and provide the best possible customer experience and maximize your returns.
Fulfilled By Amazon
Fulfilled by Amazon means that while you sell the product, it will ship to customers from one of Amazon's fulfillment centers. Once you've chosen FBA for your account, all you need to do is create your listing, prepare your products, ship them to Amazon and they will handle fulfillment once an order has been placed.
The Pros
Prime Eligibility: With FBA, your products qualify for Prime's free 2-day shipping which automatically makes your product more appealing.  This association with Prime aligns your product with Amazon and puts buyers at ease because they know it is coming from an established and trusted source.  In all likelihood, this association can lead to an increase in sales.
Shipping Cost Savings: Depending on the weight and size of your product, using FBA can help bolster your margins.  Shipping an item from one coast to the other, within a 2-day window, can eat up all of your profits.  But because Amazon is the largest online retailer in the world, they are able to move items without the same high shipping rates.  Take advantage and let Amazon handle those logistics.
Buy Box Advantages: When shoppers make purchases on Amazon, the vast majority of the time they do so through the Buy Box.  The Buy Box is a call to action that prompts people to purchase an item and gives that seller an advantage over the people listed below as "other sellers." Many factors, like bestseller ranking, defect rate, and price, go into determining who wins the Buy Box but Amazon definitely gives preference to FBA listed products.
Simplify Your Business: When you don't have to worry about fulfilling orders, you are free to focus on other aspects of your business.  Your inventory will be stored and managed by Amazon so you do not have to worry about maintaining your own storage space and any returns will be handled by Amazon as well.  By taking these tasks off your plate, you can address other significant factors that will make your business a success like managing product reviews or improving your ad spend.
The Cons
Added Fees: It should not come as a surprise that something that offers so many advantages comes with additional fees. The FBA fees include fulfillment fees, monthly storage fees, closing fees, handling fees, and potential high volume listing fees.  Don't forget to factor in the initial cost of shipping your items to Amazon.  And depending on your business, other fees may crop up from time to time.
Limited Access: Because your inventory is at an Amazon Fulfillment Center, you won't have access to your products.  This makes it difficult to track inventory and if something happens, you'll have to rely on Amazon to correct the issue.
Product Prep: All products that you ship to Amazon Fulfillment Centers need to be packaged and labeled properly so Amazon can select the right items to send to buyers.  You need to label everything with either a manufacturer's barcode or an Amazon barcode.  Amazon offers an FBA Label Service which gives you the option of letting Amazon apply the barcodes for you but, of course, this is an additional fee.  Check-in with your supplier to see if they can attach barcodes so you can save yourself the expense.
Sale Taxes: Amazon will not automatically collect sales taxes on behalf of the seller.  As a seller, you must provide the state sales tax registration number in each state in which you want Amazon to collect taxes.  Once that is done, you can enable sales tax collection in the tax settings in Seller Central.  Because Amazon stores inventory in warehouses across a number of states, it creates, for you, a sales tax nexus.  When you have a nexus, you must collect sales tax on purchases made from buyers that live within the state where the nexus occurs.
Fulfilled By Merchant
Fulfilled by merchant means that you list your products on Amazon but handle your own inventory and ship items yourself.  Set up FBM in your account, create your listing and then as orders roll in, package and ship each one.  Any late, lost, or damaged orders are your responsibility.
The Pros
More Hands-On: FBM offers you more control over your products and your inventory.  It is easy to track your inventory and when there are fulfillment issues you are able to find them without relying on a third party to correct the issue for you.  Use an advanced Amazon order management platform to easily track the progress of every order, simplifying your role in the overall process.
Fewer Fees: As mentioned above, the fees associated with FBA can start to add up.  You will still face referral and closing fees but you won't have to pay Amazon to store and fulfill your orders.
Higher Margins: Because you are not paying Amazon to ship your orders, you will likely experience larger profit margins on each purchase.  But, you may not get as many sales if you are not on Prime.  Prime members pay an annual fee for free 2-day delivery and they are likely to favor a Prime eligible product for that reason alone.
A Prime Opportunity: FBM sellers are able to access some of the benefits of Prime.  Seller Fulfilled Prime grants access to FBA benefits without all the extra fees.  But, the eligibility criteria is extensive.  You must have a Professional Account in good standing, premium shipping order volume and above-average performance metrics.
The Cons
Higher Overhead: While you aren't paying FBA fees, you may still incur added expenses like your own storage fees, fulfillment costs and shipping expenses.
Added Responsibility: With FBM, the responsibility is all on you.  This is a positive for a lot of people but if you are new to e-commerce or have a massive inventory and a high volume of sales, it could be difficult to stay on top of every single element.  You need to be aware of what is going on with your inventory and shipments every single day, there is no one there to take the blame if something goes awry.
Harder to Win Buy Box: Amazon favors FBA sellers when it comes to the Buy Box.  This makes it automatically more difficult for FBM sellers to win the Buy Box and in order to do so, it may mean drastically reducing prices and slashing your profit margins.
Missing Business from Amazon Prime Members: More than half of the shoppers on Amazon are Amazon Prime Members.  The 2 day shipping criteria is extremely important to these buyers and without this designation, you are not likely ever gain their business.  You can apply for Seller Fulfilled Prime but it is a monumental undertaking that will require pristine seller metrics at all times. No room for errors.
Which Do You Choose?
The answer to this question depends on your product and your business needs.  FBA tends to work best for high volume sellers with products that produce big margins while FBM is best suited to smaller scale sellers with products that produce a small margin.
When it comes down to it, there is no right or wrong answer here.  You must do what is best for your business.  Remember, there is more than one path to being successful on Amazon.