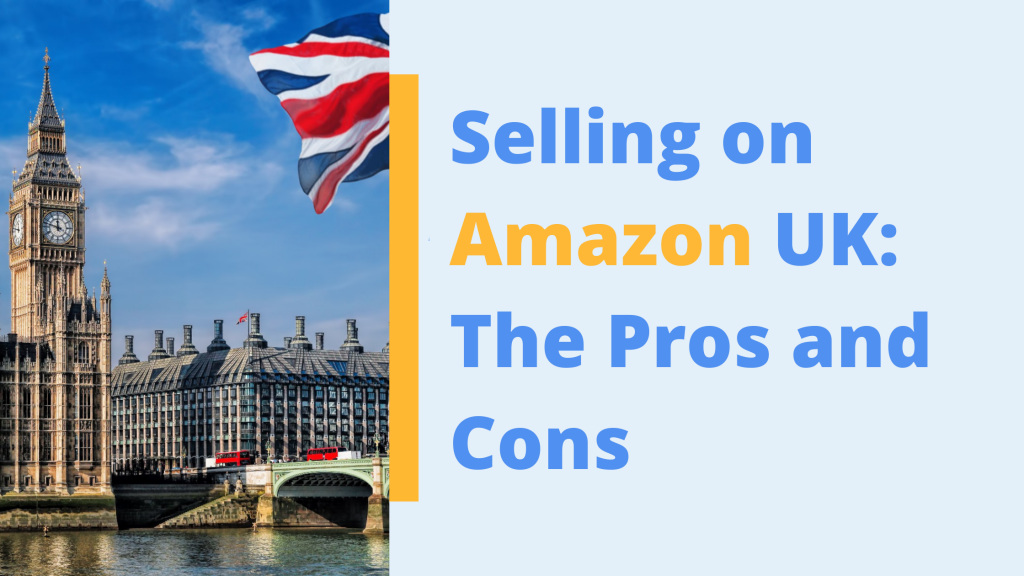 If you're an established Amazon seller in the US, you may have considered selling on Amazon UK, but are wondering if it's really worth it. Well, in this article we'll talk through some of the latest trends and discuss the pros and cons of setting up shop in the UK so you know whether it's a good step to take to grow your Amazon FBA business.
Growing internationally can seem daunting at first, but it doesn't need to be. Amazon is becoming a truly global marketplace and makes it more achievable than ever for sellers to expand worldwide, taking advantage of new and growing markets.
Amazon UK is the third-largest Amazon marketplace by sales volume, and serves the 67million strong UK population. Whilst this may only be around 20% of the US population size, people in the UK are well known for their appetite for online shopping (I mean it rains pretty much all the time, right?). 
And with its newly regained ease of access to Europe – more on all things Brexit shortly – it presents a clear opportunity for significant growth.
Like anything though, there are pros, but also some cons. Let's take a look at each in detail so you know if expanding into the UK and European marketplaces is the right step for your online business.
Related: The Complete Guide to Sell on Amazon Europe.
The pros of selling on Amazon UK
Most online sellers start selling products in their home market. But for the millions of entrepreneurs outside the UK, why should they consider it as a potential marketplace to launch into? Here are some of the pros of expanding your Amazon account to the UK.
A Fast-Growing Market
Sales on the Amazon UK platform grew to $31.9billion (£23.6b) in 2021, up from $26.4bn in 2020 and $17.5bn in 2019. Taking 2-year growth into account to mitigate some of the statistical impacts of the pandemic, sales in the UK grew 82% from 2019 to 2021, up from 55% in the previous 2 year period ($11.3bn to $17.5bn).
Coming after several years of circa 10% growth, that represents some hockey stick-like growth and is a clear indication of the rapidly growing UK market.
Simple Expansion Opportunity
In his book Atomic Habits, James Clear refers to the Law of Least Effort. He explains that the expansion of agriculture in early times happened quickest across an East/West plain due to the least amount of effort required to adapt to varying climates in order to expand.
The same can be said for Amazon sellers' attempts to expand. The focus should always be on what growth strategies provide the least resistance and fuel growth the fastest.
By launching in new markets you can lean on your existing supply chain – no new supplier to find, new product to validate, packaging & listing to create, MOQ to meet. Add some extra units to your order and you're (almost) good to go.
Related: We asked several Amazon experts what it takes to expand into new Amazon markets. Here's what they said.
Launch Traction
Over recent years Amazon has made a number of changes to its review system. From banning incentivized reviews to introducing one-click ratings and lots in between – the importance of a good review generating strategy has been made ever-important.
The good news about expanding internationally is that one of these changes has been the move to a global ratings system. Whereas previously Amazon sellers launching in a different European marketplace would start from scratch with zero reviews, now you can take them with you. As long as you create your listing with the same product identifier (UPC, EAN etc) that products reviews from the US will show at your launch in the UK.
This makes launching products in the UK – and other marketplaces – far less challenging and speeds up the growth of your Amazon business.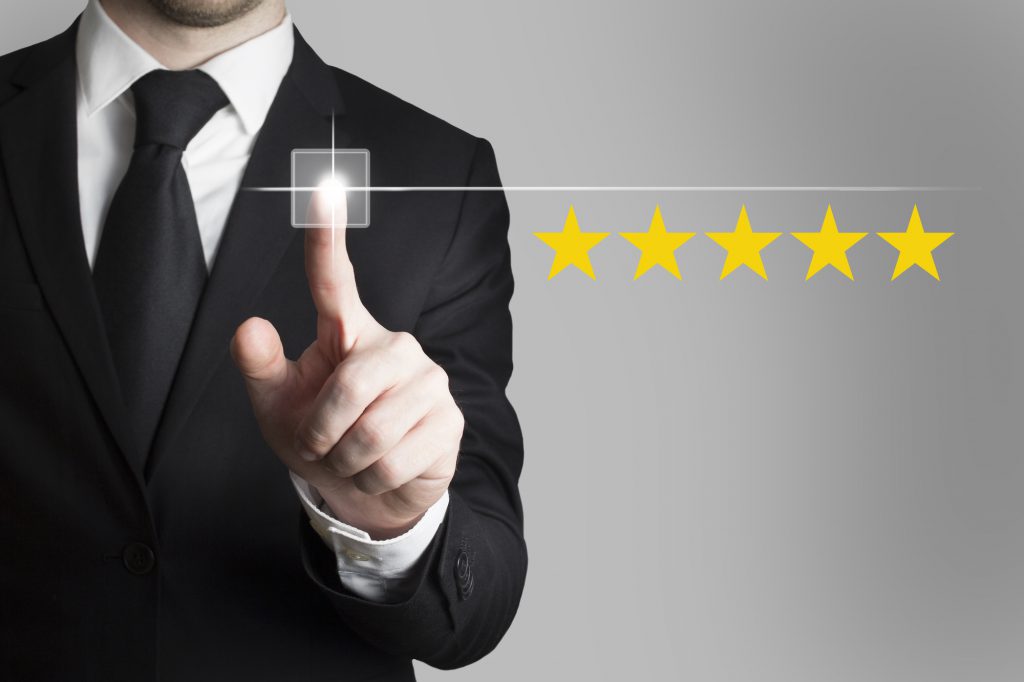 European Access Returns
When the terms of Brexit were eventually finalized and the UK left the EU, many professional sellers were unsure exactly how it would impact their business. Amazon removed the European Fulfillment Network (EFN) meaning you could no longer store products in the UK and easily access other European markets.
However, early in 2022 Amazon made a u-turn on this decision and re-introduced the EFN program much to the delight of many UK sellers. This made it possible again to store inventory in the UK and have Amazon fulfill that same inventory to customers through Europe.
Whilst the Amazon FBA fees for this option aren't as attractive as a full-scale launch into other European marketplaces with the Pan European program, it does mean you can launch in the UK and simultaneously test your product in different countries. This opens up a combined market of similar size to the US without as many of the initial costs as would have been incurred prior to this recent update.
Foreign Currency Gains
Whilst this may be one of the more volatile and unpredictable trends of selling overseas, there can sometimes be currency-based benefits when selling abroad. 
British pounds continue to perform well against the US dollar and many sellers find they can net a similar or better margin in the UK despite some of the extra costs thanks to this currency quirk.
The cons of selling on Amazon UK
It's not all sunshine and rainbows in the UK, and now I'm not just talking about the rain. There are some definite drawbacks to the concept of selling on Amazon UK vs Amazon US, and here are the main ones.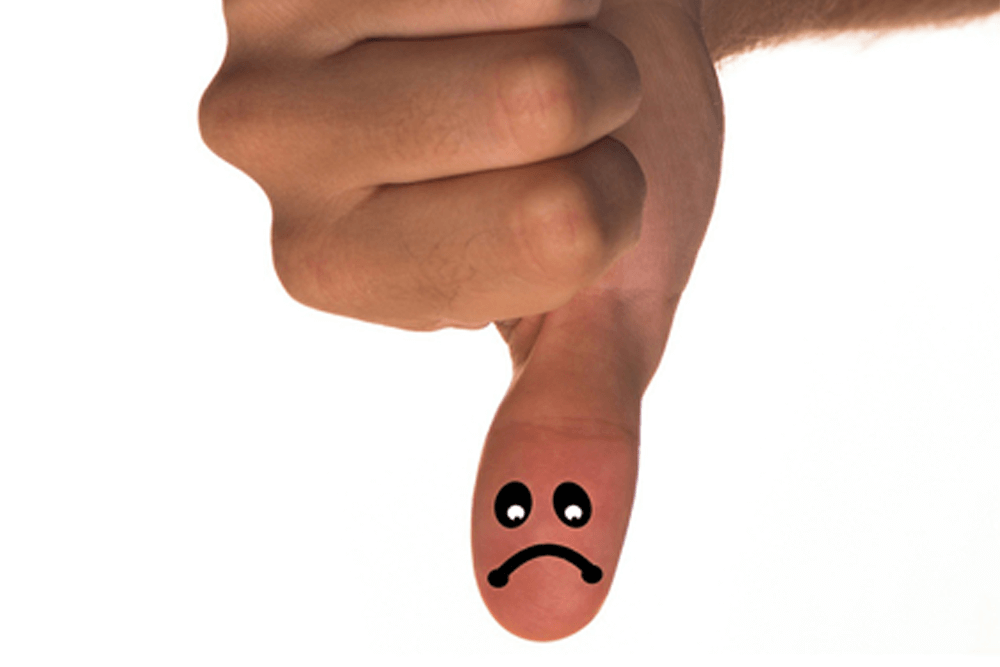 Lower Demand
When learning how to sell on Amazon the first thing you want to look for is strong demand. We're not looking to invent anything completely new, but follow existing data that shows clear demand. Probably the clearest disadvantage to selling in the UK compared to the US is the lower demand.
Amazon's US revenue in 2020 was a whopping $263.5bn in comparison to $26.4bn in the UK – almost exactly a tenth of the volume. There is no doubt this is a smaller pie, and therefore might not be as attractive to some sellers.
Higher Competition
Whilst the initial expectation may therefore by with the lower demand, there would also be lower competition this is not necessarily the case. A recent study surprisingly positioned the US marketplace as the least competitive of all Amazon marketplaces when calculating by website traffic and the number of sellers. Sure, there are more registered sellers in the US (1.1m in 2019 vs 281k in UK) but the 10x more volume more than compensates for this.
When you also factor the global rating update in – which, as described above, effectively removes the early mover advantage to new marketplaces – it's clear to see that you will face more competition per unit sold than in the US.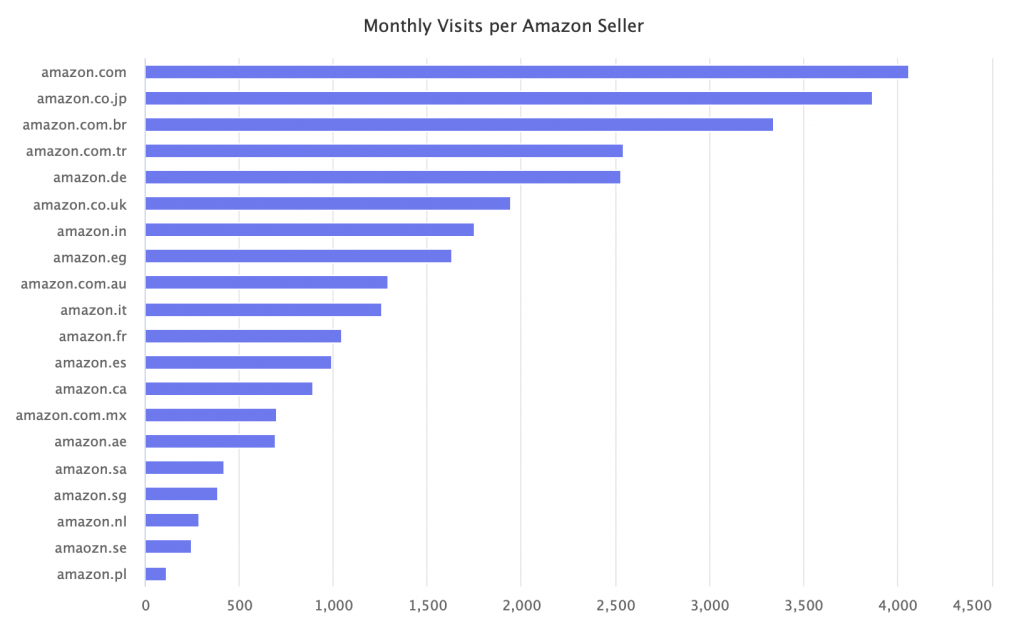 Multiple Accounts
A peculiarity of the Amazon seller account structure is that you will need to create a separate professional account for Europe (with its own monthly subscription fee!) then link the two accounts. 
Amazon is beginning to test new functionality to this, including a global selling fee, but at the time of writing, this is still a minor inconvenience to overcome. Who knows – maybe one day we'll get a single global Seller Central account – we can but dream!
Related: How to Sell Globally on Amazon (Including How to Get Started in New Marketplaces)
Extra Compliance
Along with extra subscription fees, you're also going to face extra compliance which itself will of course involve further fees. Whereas the US has sales tax, selling in Europe means dealing with VAT – Value Added Tax. The principle is similar (it's a 'consumption' tax paid by the consumer, collected by you, and remitted to the government), the rates in Europe are higher. 
The UK VAT rate is currently 20% and you will need to factor that in to your pricing structure as well as prepare for extra compliance costs for reporting and filing.
In addition to tax compliance, you will also need to research product compliance for your particular product line. Compliance in the UK will differ from the US and it is of course essential that you do your due diligence to avoid falling foul of any local laws. 
This can include the safety of your product and also the labelling. For instance, an Amazon FBA seller selling toys in the US would have to comply with CSPIA regulations, but the criteria for UKCA marking (or CE in Europe) may differ on a product by product base and needs to be thoroughly checked.
Final thoughts: Selling on Amazon UK
The opportunity to sell on Amazon continues to grow rapidly as eCommerce takes further hold around the world. Expanding internationally presents one of the clearest – and simplest – routes to growth given the potential to roll out existing product offerings to a large new audience.
It of course comes with its own challenges, but with the right knowledge and support to help on your journey, the UK market is ready and waiting to be conquered. Check out Brand Builder University for all your Amazon UK consulting needs.
About the Author
Ben Donovan is the founder of Brand Builder University and has a deep passion for helping normal everyday people create financial freedom by building their own businesses. He lives in Manchester, UK with his wife and 2 children and loves to snowboard, play sport, and watch The Office.