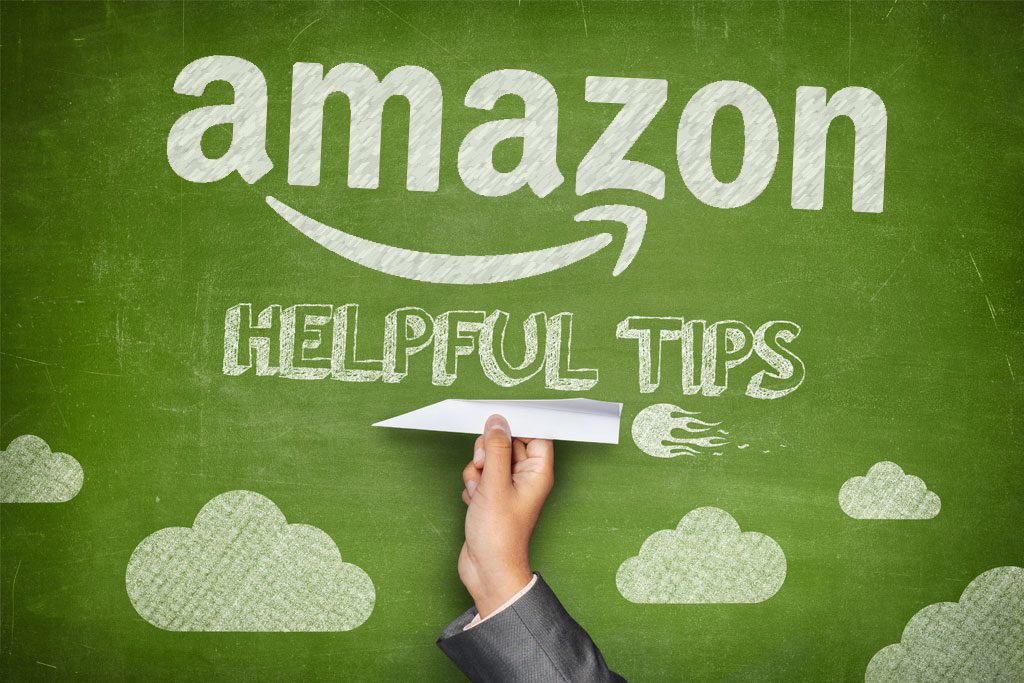 Want to get onto page one on Amazon? You're not alone. Here are a few strategies that can you get there!
Amazon sellers are constantly asking themselves one question: How do I get my listing onto page one?
Most purchases are made from sellers who appear in this space, few buyers ever venture beyond the first page of search results.
The trouble is, page one is a competitive space and you are not the only seller looking to land in the top spot. Fortunately, there are several strategies that can help you win this battle. Here are the top five:
Get inside Amazon's mind
Try to think about things from Amazon's perspective. They have millions of buyers coming to their site every day and hundreds of sellers in each category. Amazon holds itself up as the most "customer-centric" company on the planet. They are a space where buyers can find what they need at prices they can love.
So, how does Amazon know which products deserve top billing?
One of the most important things Amazon considers is price. If you're priced competitively, you'll rank higher on Amazon search results. But, the price is not the only factor. Amazon also uses product reviews, star ratings, and one-click buying. They are looking for sellers who can offer convenience, quality, and value.  
Hit those makers and you won't go wrong.
Get to grips with A9
Amazon has its very own search engine known as A9. This algorithm is less sophisticated than Google simply because it does not have to perform complex searches.
Think about it, when people search Google, they are looking for a range of things. Amazon's visitors are not looking for medical advice or the name of the guy who played in that movie, they are looking to buy stuff.
Therefore, your SEO strategies for Amazon will be different. In this instance, you need to have a solid understanding of what someone might type into the search bar if they are looking for a product like yours.
This brings us to our next point.
Optimizing content
Once you have drawn up a list of the phrases your potential customers might use, it is time to optimize your content. Make sure you have your prime keywords in the title of your listing and sprinkled throughout your description.
But here's the thing: you need to be careful not to over optimize your copy. Remember, your listing is your sales pitch to the customer so you need to ensure that the copy is clear and legible while giving them a reason to buy. If your description is overly packed with keywords, you will put people off.
Adding images and video to your listing will make it stand out from the crowd. The more striking and professional these images are the better it will work. If possible, show your product while in use. You want your visitors to really imagine themselves using the product and all the ways it might impact their lives.
Sales, sales and more sales
Good content and optimized listings will only get you so far. Above all else, Amazon will be looking at your sales velocity. This is basically the number of sales you make each day. It is proof that customers found product matches based on the exact same search query. They want to see a strong and consistent sales velocity, and if yours starts to dip it may impact your ranking. Amazon assigns a score to each seller based on how many units they are moving. Those with the highest scores will find themselves listed near the top of the page, among the best sellers.
In many ways, this can feel like a chicken versus egg scenario. You need sales to rank, but you need to rank to get the sales. It can seem impossible but rest assured, there are things you can do.
If you're new to Amazon, try offering discounts, promotions or giveaways, but you have to do these in the right way. In your Seller Central dashboard, hover over the advertisements option and choose promotions. You'll come to a number of options including free shipping, money off or buy one get one free.
You should also be careful about managing content around promotions. You must only provide details which the customer needs for buying that content. Including promotions in your content goes against Amazon's guidelines and can see you penalized.
It can seem counterintuitive to drop your prices or hold giveaways, but if it boosts your position in the search rankings, it can be worth it. Without some of these moves, it can be hard to break onto the first page.
Advertisements are another way to get your products in front of the right customers. A small amount of spend on a pay per click campaign can really boost your sales and provide an incredible return on your advertising dollar.
These advertisements appear mixed in with the organic search results. The amount you spend will depend on how many people click on your advertisement. To run these campaigns you will need to decide on a daily budget – namely the maximum amount you will be willing to spend, set a list of keywords. For this, you will need to know your ideal average cost of sale. This is the point at which the cost of securing a sale will still be worthwhile. To get this you should subtract the cost of the item and all your fees to leave you with the amount you can afford to spend for the campaign to be worthwhile.
You can then choose automatic targeting in which Amazon decides at which search queries it will target your advertisement and manual targeting. The latter option will be more labor intensive but you will be able to decide which search terms you will be going for.
You can then let the advertisement run and see how it performs.   
Product reviews
Because Amazon is a buyer-focused platform, they want to promote only the best sellers and products. This is why Amazon places a great deal of weight on product reviews.
The first thing Amazon looks for is volume. They want to see product reviews coming in on a reasonable percentage of your sales.
The second thing Amazon looks for is the quality of the product reviews. Positive reviews are key. The listings you see on page one will not only have lots of reviews, but they will normally have an average star rating of 4 stars or better.
The struggle here is that buyers are not necessarily inclined to leave product reviews and any negative reviews you get can harm your search ranking and deter potential buyers in the future.
What you need are more and better product reviews. The best way to increase your product reviews and improve the quality of these reviews is to use a review management software tool. Leading industry solutions like FeedbackWhiz to allow you to see all your product reviews in one place, contact buyers when necessary, prompt product reviews and repair negative product reviews when they happen. These software tools have been shown to dramatically increase reviews and boost your position and your sales.
Getting to page one on Amazon's search results is not easy. Every seller is trying to do the exact same thing. In order to guarantee the quality of the sellers and products Amazon displays, they need to make this a rigorous process.
Each of these listed strategies can help you reach the top but do not forget the most important strategy of all: a quality product, excellent customer service, and a competitive price. That is truly where it all begins.