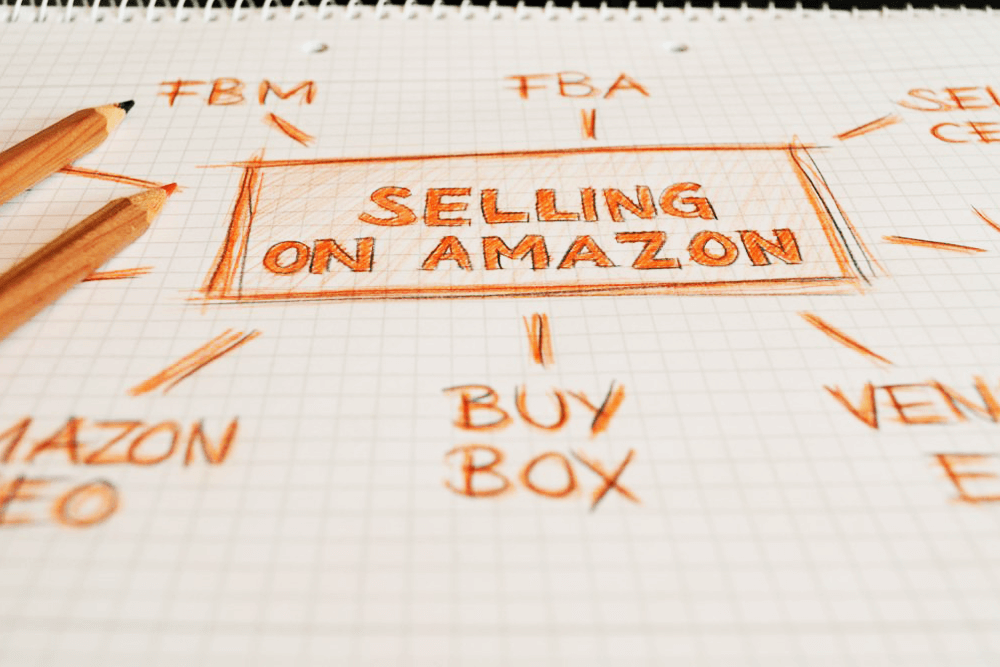 Want to succeed on Amazon? To do this, your product needs to be seen. And being seen means understanding exactly how Amazon's algorithm manages product searches.
Like any other e-commerce venture, SEO is key to succeeding on Amazon. Unfortunately, you'll be up against hundreds and thousands of other sellers who are trying to do the exact same thing. But don't let the numbers get you down, most people do not understand how the Amazon search engine works to rank their searches.
By taking a little time to understand the Amazon algorithm, you can give yourself a significant advantage and set yourself apart from the rest.
Introducing Amazon A9 Algorithm
So how does Amazon rank products? A9 is the algorithm Amazon uses to decide which products should appear in a product search.
Once you list a product, Amazon's A9 algorithm will start crawling your listing and analyzing your content to determine what you are selling. This is what they refer to as on-page content and this, combined with other Amazon SEO signals, will help them to rank products to match what people are searching for.
This is how all search engines work. They analyze content and use multiple signals to create a score which helps them list products and web pages in order. The higher your score is, the more prominent your on-page position will be.
But this is where many people make a mistake. By thinking of Amazon search and the A9 algorithm as being the same as a search engine like Google, you are likely to miss your sales targets.
Google's search engine is the most sophisticated in the world, in part, because it has to be. It has to battle with the complex world of searcher intent to discern what people are actually looking for. So, a simple query such as 'buy' or 'sell' would be relatively simple. Things become much more complicated when people start to ask a question. The process of understanding what they are looking for and rating the most appropriate pages becomes that much more complex.
Amazon's A9 algorithm is far more simplistic. Although it contains many of the same principles as Google, it is nowhere near as sophisticated. Why? Because it doesn't need to be that complicated. When people come to Amazon, they are there for one reason. They are not asking questions, they are looking to buy or sell products.
So, your Amazon SEO strategy must differ from your Google SEO strategy. You do not need to be clever or think about searcher intent.
If you focus your efforts on what motivates buyers, you'll have much more luck ranking well on Amazon.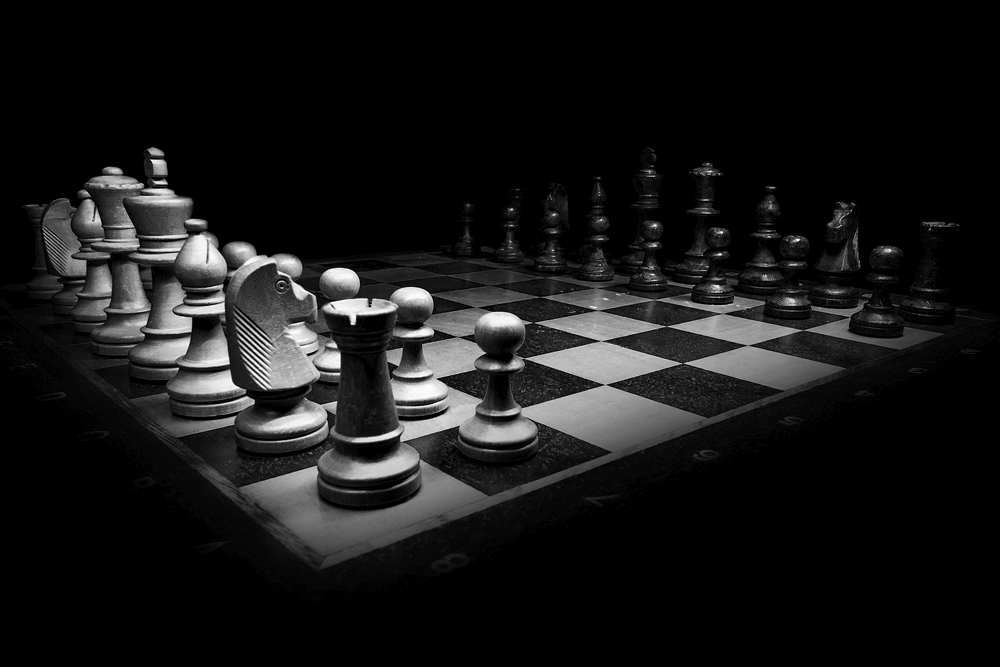 Mastering the Amazon A9 Algorithm, Step one: Pre-optimization
Your Amazon search strategy should begin way before you've even listed your products. First, you need to understand what people are looking for and what you're up against. This means focusing on two things:
Market sentiment:

How competitive is the market? If it's competitive it will be more difficult to get ranked, but it does mean there is a demand for your product. If competition is low then it should be relatively easy to get your product on page one. At the same time if there isn't much competition that might signal that few people are looking to buy that particular item.

Competitors analysis:

What other products are listing in the marketplace and how competitive is your chosen marketplace? What are people doing and how can you do it better? Take a look at your competitors' content and see what they are doing well and what needs improvement. In particular pay attention to their reviews, particularly their negative ones. These will tell you what mistakes they have been making so you can avoid them right out of the gate.
Once you have done that, you will need to start thinking about your target audience. You need to know who your customers are, what they are looking for, and how you can better appeal to their needs. Ask yourself, what do the people who are likely to buy your product want? In simple terms, people will be looking for either the best or the cheapest. If you're towards the high end in terms of price point, you'll want to appeal to quality and play that up as a strength of your product. If the price is your major selling point, then you have one goal: to be the cheapest.
From here, you'll need to do some research into the terms people are using when searching for products like yours.
Keyword research
Keyword research is vital for Amazon listing optimization. If you get it wrong, you are likely to struggle in such a crowded space.
When targeting keywords, you need to know what exact terms are being used when people are searching for products like yours. For example, if you're selling baseball bats, and you type in the term 'bats,' you'll come up with searches for both baseball bats and cricket bats, wooden bats, aluminum bats and even plastic bats for kids. However, these results might not necessarily be related to your key product. You need to identify a list of the keywords that people are actually using if they are specifically looking for your product.
Once you've developed your keyword strategy, you need to analyze this on a daily basis. Amazon is a fluid marketplace and people are looking to knock you off your perch day in day out. Assessing your current position and your keyword strategy should be part of your regular KPIs.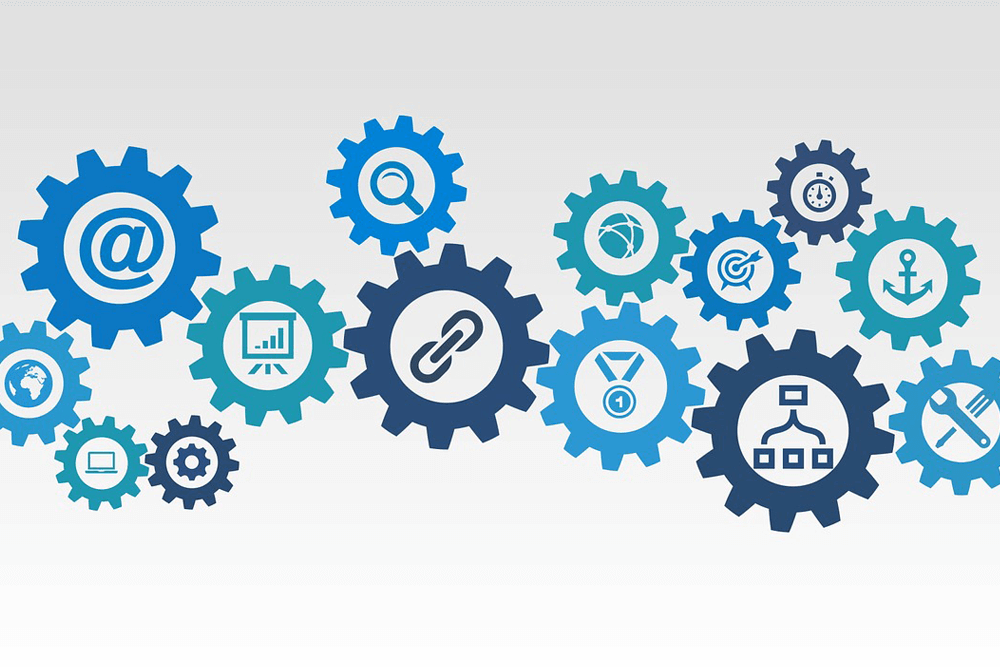 Mastering the Amazon A9 Algorithm, Step 2: On-page optimization
Once you've done your marketplace research, you need to optimize the on-page content of your Amazon product listing. Here are the categories you should focus on:
Product Listing Title:

You have a limit of 200 characters or less although this changes frequently. Make sure your brand name and most important keywords are in the title but be clear. You want people to know exactly what you are selling before they even click on the listing.

Bullet Points:

Not only are bullet points more eye-catching for customers, but they also help improve search optimization by allowing you to use primary and secondary keywords. It is a great opportunity to highlight the benefits of your product and how these benefits are better than the ones being offered by the competition. This will build trust in the buyer, helping them decide to buy from you.

Description or Enhanced Brand Content:

It is unlikely that buyers are even reading your product descriptions so one way to elevate your listing is through Enhanced Brand Content (EBC). This should be detailed and benefit-driven. Not only are you looking to hit your keywords, but you're also looking to make the content compelling. Even if you do not use EBC you can still use this section to tell the story of your brand before you reiterate the benefits of your product. Anyone reading this section is still looking for a reason to buy, make sure you give them one!

Backend Search Terms:

In this area, you should prioritize long-tail keywords. Amazon overhauled its back-end infrastructure in 2018. Instead of listing keywords and search terms in multiple fields, you have a single field. This was done to prevent over-optimization. You do not need to format your terms in any particular way, but it makes the most sense to list the term with the highest volume first and work your way through the rest, avoiding duplicate terms.

Category:

Make sure your product is listed in all the relevant categories available to you. This will help you rank in as many searches as possible.

Benefit Driven Imagery:

Eye-catching imagery will help you stand out, especially pictures which show the product in use or that show the particular benefits of your product. This will show the potential buyer what your product is and what it is about before they even read a single word of text.
Content is king, especially when you are starting out. Not only do your descriptions have to appeal to individual keywords, but they need to provoke an urge to buy in customers once they view it. This is old school copywriting, but you should also think about your listing in terms of mobile devices. You'll probably be producing this content on a computer or laptop but remember: many shoppers will be looking at your listing on their smartphones or tablets so you need to think about how this content will appear to them.
In the end, Sales win!
As vital as the content is, though, sales are the ultimate currency for Amazon's algorithm. Amazon has a solid reputation with buyers and to maintain this, they look to rank the products that are most likely to see, first. So, if your product is the best, the cheapest and has excellent sales, it will rank in the Amazon algorithm — even if your content isn't phenomenal.
In general, Amazon decides that the more sales you have the better, but not all sales are weighted equally. Here's a list of sales tips, ranked from most effective to least effective:
Full priced keyword sales:

People come to the listing organically and go through the normal checkout process.

Full priced Amazon PPC campaigns:

this covers any sales from anyone who has come to the listing from a specific ad campaign.

External traffic sales

: Amazon takes notice (and is pleased!)  if you bringing in traffic from other sites and, therefore, earning them more money. This could mean linking to your Amazon listing from your social media channels or your own website.

Discounted product sales:

Any type of discount is the least valuable type of sale in terms of your Amazon algorithm ranking. This means it does not do you any favors to deeply discount your products in order to generate sales.
Reviews also play an important part in Amazon's SEO rankings. Amazon will want to see you generating reviews from a decent proportion of your sales. They will also want to see a record of good reviews.
Unfortunately, most people will not leave reviews for products unless they have a problem.
There are strategies you can use to generate more reviews to help you rank better in Amazon's algorithm. Email campaigns, for example, can engage with customers, asking them about their experience and prompting them to leave a review after the purchase.
If you receive a negative review, you should also address it as soon as possible. If a customer is given an appropriate response, in a short period of time, there's a greater chance that he or she will remove or amend their negative review.
In summary
How Amazon's A9 SEO algorithm works is a massive topic with enough information to fill a book.
However, the information about the Amazon algorithm contained in this post will give you a good start on developing and optimizing your content while improving your sales. Begin by understanding your competition and your customers. Know the terms people are using when they search for products and from there, you can automatically make your listing more attractive and appealing. These steps will go a long way to showing Amazon's algorithm that your product is the one most likely to generate sales and produce happy customers!
Want help climbing your way to the top of the Amazon's algorithm? FeedbackWhiz can help you review trends and keywords with our Amazon product review tools and get more reviews with our Amazon feedback management. Interested in giving us a try? Try out FeedbackWhiz with a free 30 day trial. Sign up today!