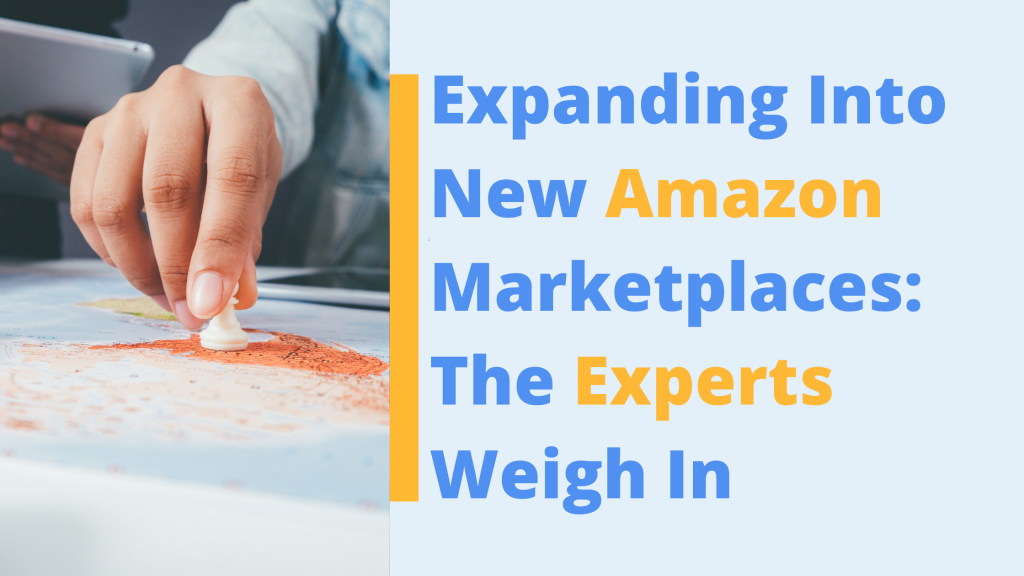 Amazon has 20 global marketplaces, all of which allow third party sellers to list and sell to over 300 million customers worldwide. But only 54% of active sellers list and sell products in multiple Amazon marketplaces.
Expanding into new Amazon marketplaces can seem daunting at first to third party sellers. However, there are proven ways to put a plan in action, execute, and become a pioneer in your new marketplace.
Related: How to Sell Globally on Amazon.
We asked six experts with first-hand Amazon experience one question:
What Advice Can You Give To Sellers Looking To Expand Into New Amazon Marketplaces?
Here's what they had to say. Skip ahead in the table of contents below.
Multiple Amazon Marketplaces: Here's What The Experts Say
Do Your Homework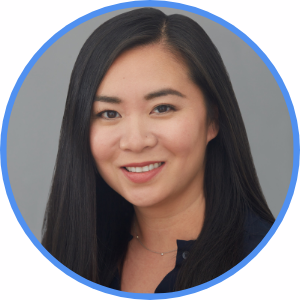 Do your research when thinking about expanding into a new market. Dig deep into what an international launch entails—taxes, product compliance, labeling, importation rules, etc. Consider the language barrier, the limitations in tools you can rely on, and make sure you have a plan for how you'll operate your international business after you launch.
– June Zheng, VP of International, Thrasio
Be Culturally Relevant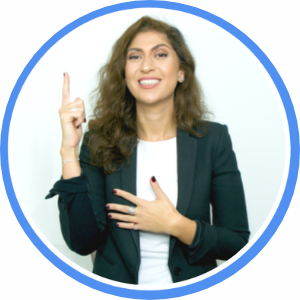 The opportunity is massive and the potential is vast. According to the Digital 2021 April Global Statshot Report, more than 60 percent of the world's total population is now online. Which means now you can reach customers online in markets that you may not have ever considered doing business with before. While these may not be the first countries you would think of selling in, or be the easiest to do business with right now, act now so you can gain first mover advantage.
When it comes to getting your product listings visible in front of customers all over the world, it is crucial that your products are culturally relevant to the consumer in each market.
These are the three elements to the online marketplace visibility challenge:
Choosing the right marketplaces where your customers are already spending time (so that your products are more likely to be found by the right people)

Making sure your products stand out among the hundreds of competing listings in that marketplace. You need to take the time to treat each marketplace individually and optimize your offerings for that country or specific marketplace or you'll be throwing away a secret key to unstoppable international growth.

To increase your visibility and boost sales even more, it is becoming increasingly necessary to pay for online promotion within the platform 
Millions of people are buying millions of products across the globe through online and multiple Amazon marketplaces, so make sure that you get a piece of the action.
-Krystel Abi Assi, Founder, Amazon Sellers Society
Customer Support Is Still King Globally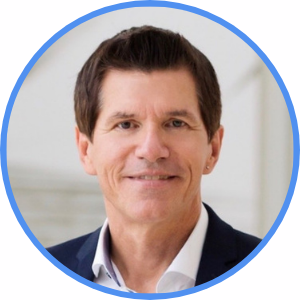 Customer service drivers are the same in every e-commerce business on every platform in every country on the planet. Perhaps the following might highlight some gaps you have in your home market!
1. Product Insert
Your opportunity to say thanks, direct the customer to you if something is not right, ask for a review and offer a value add eg an extended warranty. The primary objective should be to create a pathway for the customer to reach out if there is an issue. It is not the time to try and grab their details for marketing, etc. 
The email you use in your product insert should be unique so if a customer reaches out you know they have a product question. Forward this email to your primary email ie the one that you look at every day and create massive urgency to respond. You can't afford these vital customer emails to get buried in supplier emails, marketing, subscriptions, etc that fill up your inbox.
2. Work out how you are going to respond to various scenarios customers might contact you about.
Here's our base checklist:
Did not arrive

Wrong product – includes color, size, shape etc

Used product

Arrived damaged – you replace

Arrived damaged – push back to platform eg Amazon, Walmart, etc

Quality issue – includes part replacement

Returned no coms

Refunded

Out of stock

Coupon issue

Promotion issue

Known mislabel issue

Low-star review

Low-star Seller Feedback (Amazon)
3. Decide on your strategy to retrieve non-sellable returns.
Do all you can to maintain control of this where practical. You need to avoid your product being resold against you by resellers who buy returns and then sell them as new. This is one of the primary drivers of low-star reviews so warrants your very close attention. 
-Greg Reynolds, Founder/CEO, ZonSupport
Save $200 when you register for ZonSupport through this link.
Test, Test, Test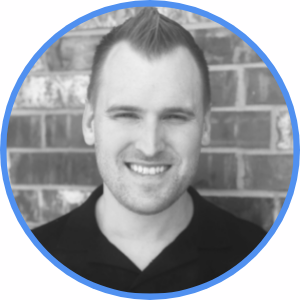 Expanding into international markets on Amazon is not as easy and efficient as launching on Amazon USA. The real word of caution here for sellers is to launch slowly into these markets and test, test, test. Don't go into them thinking it's going to be at the same level as the USA.  Oftentimes, your sales will be as low as 5-10% of your USA marketplace.
The second word of advice is taxes, specifically VAT taxes.These are estimated taxes charged up front before your units are ever sold. A kernel of wisdom here would be to have a strong VAT agency take care of your paperwork and provide you with accurate tax obligations so you can know what to expect and how it will affect your margins. Every country is different in terms of demand for your products. For example, your product might really take off in the UK, but it may sell just a few units a month in Australia. Performing international product research prior to your launches is key.
As long as you stay disciplined, know your financials, and have realistic expectations, expanding into international markets can be a boon to your business.
-Jon Elder, Founder, Black Label Advisor
Related: The Value of an Amazon for Brand Owners.
Tread Carefully And Scale Efficiently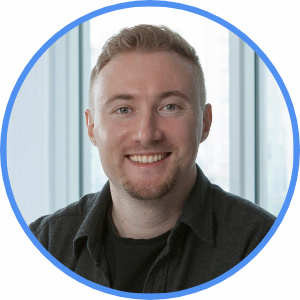 Selling internationally across multiple Amazon marketplaces sounds sexy, but it's not always the most efficient way to scale your business. Trust me, not every business always benefits from international expansion. You have to be ready for it as it definitely adds to the complexity of your daily operations. 
From shipping to multiple locations and clearing multiple customs to dealing with different time zones, languages, and tax authorities (read: complicated accounting and bookkeeping). Therefore, for anyone looking to expand into new Amazon marketplaces, I always recommend looking at the data. Use your favorite product research tools and estimate the same good old supply and demand situation as you originally did in your current market.
Is there enough demand for your product? How competitive is it in this given market? Do you already have existing customers from your website or Amazon in the country you consider launching in? Do you offer what this new market is looking for? If no, how easily can you customize and culturally appropriate your product offering to this new market? For example, things that may need adjustments, are sizes and measurements, languages used, materials and colors, meeting a variety of local regulations, etc. If so far the data says it's a good idea, ask your freight forwarder how much would it cost to ship your product to a new country? Do the math.
Take into account currency exchange fluctuation risks. Now, after you calculate conservatively all the known costs, will your margin be better than the market where you currently sell? How significant is the projected sales volume? Is the sales growth trend positive? These are the questions I would ask myself to begin with.
If you are selling in the U.S. currently, the simplest way to expand internationally is to participate in the North American Remote Fulfillment (NARF). Once you start having sales in Canada and Mexico via NARF you will have more data to make a decision whether shipping your inventory to these countries directly will make sense and in what capacity.
Again, the data is out there. Use it as much as you can.
–Andri Sadlak, Serial e-commerce brand builder, founder of EBB Mastermind
You can listen to our recent interview with Andri Sadlak as he dishes on building a digital and offline community in an earlier episode of the eComWhiz Podcast.
The Law of Least Effort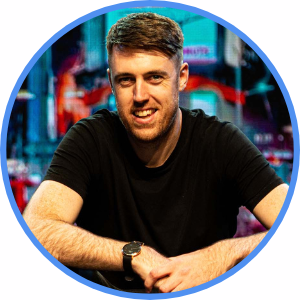 In his book Atomic Habits, James Clear refers to the Law of Least Effort. He explains that the expansion of agriculture in early times happened quickest across an East/West plain due to the least amount of effort required to adapt to varying climates in order to expand.
The same can be said for Amazon sellers' attempts to expand. The focus should always be on what growth strategies provide the least resistance and fuel growth the fastest.
By launching in new markets you can lean on your existing supply chain – no new supplier to find, new product to validate, packaging & listing to create, MOQ to meet. Add some extra units to your order and you're (almost) good to go.
-Ben Donovan, founder of Brand Builder University
Don't Forget Your KPIs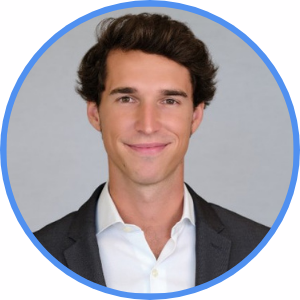 Before entering a new market, do these three things: 
Carry out search volume analysis for the main keywords in each target marketplace to estimate the general demand.
Analyze the quantity and quality of customer reviews of existing products to determine the level of competition.
Estimate your unit economics based on the average selling price of existing ASINs and your product/operating costs.
-Carlos Delgado Gonzalez, Head of Expansion, SellerX
Related: What is Average Unit Retail? You might be missing out on an incredible KPI to strive for in your business.
Thank You To Our Experts!
Thank you to each and every one of our guest experts! We appreciate the time and effort you took in sharing your insights.
Here's a bit of information about them.
June Zheng, Thrasio
June Zheng is Vice President of International at Thrasio, the largest acquirer and operator of eCommerce brands worldwide. At Thrasio, June leads a team that focuses on growing Amazon U.S-native brands on Amazon by launching them in international markets.
Zheng has more than 13 years of experience in brand strategy and operations in multinational corporations, such as St. John's Knits and Urban Decay Cosmetics, which was acquired by L'Oreal in 2013. She is a graduate of The Wharton School. She lives in Boston, Massachusetts, with her husband.
Krystel Abi Assi, Amazon Sellers Society
Krystel is an INSEAD certified blue ocean business strategist based in Dubai, UAE. She set up her Amazon account management agency; Amazon Sellers Society 4+ years ago in London and then moved the HQ to Dubai. Amazon Sellers Society specializes in the Middle East region and is on a mission to help entrepreneurs, brands and businesses sell their products successfully on Amazon in the Middle East.
Greg Reynolds, ZonSupport
We're a team of US-based e-commerce experts. We focus on customer service ie complaints, refunds, returns, low-star reviews, etc. We also manage client's inventory forecasting.
We work on platforms including Amazon, Shopify, Walmart, and ClickFunnels. The list continues to grow. If you're on another platform, we will surely be able to help!
Clients have a dedicated Account Manager who looks after their account along with a Support Manager providing cover for when they're away. So, no need to be concerned about recruiting and training VA's and working out what to do when they're away – or leave! We are experts in building out Knowledge bases to ensure everything we learn about your brand and product positioning is captured. We truly look after your customers as well if not better than you!
Complete peace of mind, 365-days a year.
Jon Elder, Black Label Advisor
Black Label Advisor specializes in helping brand owners, launch, scale, and eventually exit their business for 7+ figures. Having done this himself, Jon Elder now works hand in hand with his clients, helping them optimize, grow, and avoid various pitfalls along the way. His clients range from complete beginners to multi-million dollar brands.  
Ben Donovan, Brand Builder University
Ben Donovan is the founder of Brand Builder University and has a deep passion for helping normal everyday people create financial freedom by building their own businesses. He lives in Manchester, UK with his wife and 2 children and loves to snowboard, play sport, and watch The Office.
Do you have expertise selling in multiple Amazon marketplaces? Please share in the comments below!
*Editor's Note: This article on expanding into new Amazon marketplaces was originally published on August 19, 2021. It was updated on March 29, 2022.