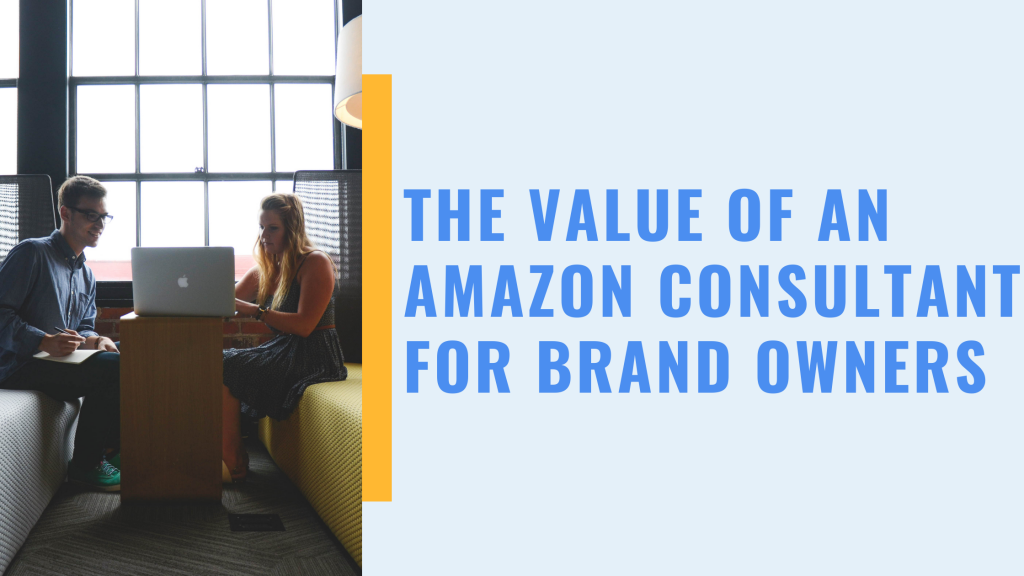 This is a guest post from our friend Jon Elder at Black Label Advisor.
These are vexing times during the Covid Era. It goes without saying that COVID-19 has taken many lives and will be with us for years to come. But, at the same time, Covid has woken countless people up! I think any crisis has a silver lining and for Covid, it's the fact that now, more than ever, Americans are more interested than ever before in creating multiple streams of income.
Enter Amazon, a company that has produced over 40,000 millionaires and counting. How? By selling physical products on the largest eCommerce platform in the world. And get this, it's just beginning. Amazon's monstrous growth has no ceiling in sight and is fast becoming a household name like Google.
But here's a stat that is sobering and one I don't shy away from. Less than 90% of new Amazon sellers actually grow into a profitable business. Why? Because Amazon is a jungle and more complicated than ever. This is why an Amazon centric consultant at your side is more important than ever. Personally, I hate seeing people make bad decisions. This is why I'm so vested in the brands I work with. Seeing people succeed on Amazon gives me a rush.
There is a sad reality though. Many get fleeced by supposed "gurus" and others who give out terrible advice. You know who they are. Run from them! There is good advice out there and lots of BAD advice.
Choosing an Amazon consultant to help you expand your brand is no easy task. So, we will break down why a consultant is important and what to look for.

What is an Amazon Consultant Anyway?
Let's say you're a brand owner doing $1 million a year in sales and feel like you've hit a ceiling. What you really need is someone with experience scaling brands to provide you with a second set of eyes to help you get to another year of growth. The reality is that it's no easy task. A good Amazon consultant will recommend an audit of your entire business from financials to your listing details.
Past this point, the conversation should be organic, led by the business owner. Challenges, questions, and recommendations should be covered in great detail. Things like branding strategy, listing optimization, and entry into international markets and other marketplaces are all typical topics of conversation during consulting calls.
In summary, the focus in any discussion with an Amazon consultant should be centered around one end goal: growing your brands. Leveraging the experience of an Amazon consultant is an efficient way to get to that next rung on the ladder of growth.

Protect your brand with 24/7 security and product monitoring. Learn more.
What to Look For in an Amazon Consultant?
The internet is chock full of people claiming to be an "Amazon Consultant" when they have no real success stories of their own. This is why it's crucial that you do some due diligence when choosing your consultant. The last thing any brand owner needs is an inexperienced consultant dishing out bad advice.
You should treat your business like your baby, with care and dedication. It simply deserves the best. So, what should you look for in an Amazon consultant?
Real Experience
Have you ever seen one of those pesky YouTube ads with a guy standing in front of a Ferrari yelling at the camera? They typically pitch a rosy picture and prey on ignorant Amazon sellers. This is just one example but it's a scary reality.
The internet is full of inexperienced "experts." Your business deserves top of the line advice coming from someone who has done it. Look for someone with real Amazon experience. And I'm not talking about simple selling experience. You want a consultant that has done it all: growing multiple brands from scratch, scaling to a 7 figure or 8 figure business, expanding into international markets as well as Shopify sites, and an exit from their business. These are just a few examples of things to look for in a potential Amazon consultant for your business, but they should help
you weed out the bad apples when doing research.
Transparency
This is a topic that is not often discussed. Maybe it makes people feel uncomfortable, but it's important nonetheless. No one wants to be told unrealistic expectations. The very worst type of consult is someone who paints a beautiful, risk free picture for selling on Amazon. If you hear the words "I guarantee it," or "you'll make profit your first month of selling", you should run and run fast.
A strong consultant will be transparent and be honest with clients from day one. Anyone who sells on Amazon needs to have a realistic expectation of what's to come. This helps because when things don't go as planned in a product launch, it's far less stressful.
It's also important to find someone who is willing to share their own worst mistakes when building brands in the past. For example, it's common for me to share my worst mistake with my own clients at Black Label Advisor. Here it is, open kimono: almost going bankrupt due to selling one too many new products at the same time and too many of them being duds out of the gate.
A strong Amazon consultant should not hesitate to share bad mistakes in the past. This not only builds trust but it builds confidence knowing that you can learn from the experiences of the consultant. This will only help you as the business owner.
Media Mentions and Social Media
When considering an Amazon consultant, it's important to see if the firm has any media mentions or is used as an industry expert. This could look like a guest post author in a notable site or a quote featured in a big news outlet. This type of "social proof" instills confidence and tells you that the consultant is regarded as a professional as well as an expert in the field.
Another place to look is social media. See how the consultant interacts with others. Are they producing valuable content on a regular basis? By reading some of their material, you'll also get a better feel for the consultant and if you think it will be a good fit.
If you have a unique design for a new product idea, file for design patent from day 1. Using America's patent law to the furthest extent is a no brainer that 99% of sellers on Amazon miss out on.

— Jon – Black Label Advisor (@BL_Advisor) April 21, 2021
No Long Term Contracts
Personally, I can't stand long term contracts. In my opinion, if your service is that good, you should be a month-to-month type contract with no strings attached. Strapping someone into a long-term 6+ month contract is simply asking too much. Allowing clients to be the judge in terms of value is key. Look for this type of flexibility when considering a consultant. You want to be working with someone who puts your needs first. Long term contracts are risky plays for any Amazon business owner. Make this a sticking point and don't budge on this.
Be Picky
In closing, whether you choose to work with me at Black Label Advisor after reading this article or someone else, be picky! Your business deserves elite level consulting so don't settle for a bottom dweller. Ask the hard questions and be diligent in researching a potential company to consult you. I've seen far too many sellers get terrible advice and severely overpay!
About Black Label Advisor
At Black Label Advisor, I provide exclusive consulting services to both established brand owners and newer sellers starting out on the Amazon journey.
Whether it is listing optimization, cleaning up financials for an exit, or discussing brand strategy, putting sellers first is part of my DNA. Drop me a line at jonelder@blacklabeladvisor.com.