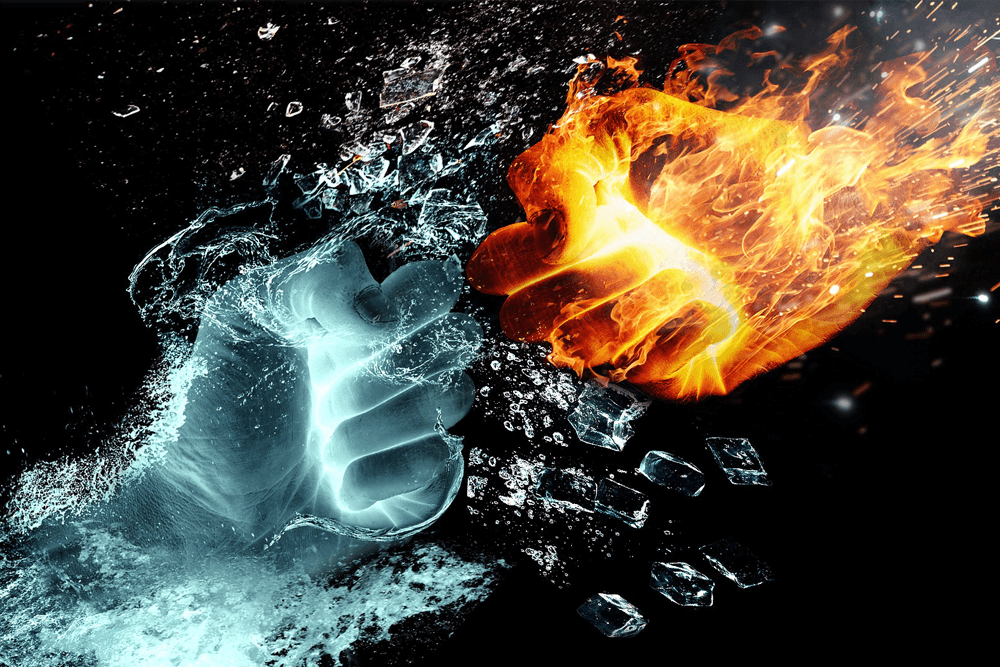 Thinking about moving onto Vendor Central? Here's how it stacks up against Seller Central
Picture this scene. You've been selling on Amazon for some time and your products are going like hotcakes. Suddenly, Amazon approaches you with an invitation to become a vendor. This might seem like a chance to join a valuable, exclusive club – and in many ways it is – but that doesn't mean a move to Vendor Central will be the right for everyone.
Here's how to know which direction is right for you.
Sellers versus Vendors
The main difference between the two comes down to who sells your product. With Seller Central, you'll be using the Amazon Marketplace to sell directly to your own customers. With Vendor central you sell to Amazon who will then sell it to buyers.
Seller Central is the dashboard that all sellers use. It is open to anybody and means you'll be considered a marketplace or third-party seller. You can use this in two ways: either you sell, store, package and send the products yourself or you use Amazon's Fulfilled by Amazon (FBA) service.
FBA is a great option that allows you to harness the full power of Amazon's renowned storage, packaging, and distribution network. Amazon will take responsibility for sending products to customers when orders come in and they will even manage customer service. FBA also gives you access to Amazon Prime features including free two-day delivery.
The important thing to remember with Seller Central is that you'll be dealing with your customers directly through Amazon's platform. They will know that they are not buying from Amazon directly, but from you, a third-party seller.
Amazon Vendor Central, meanwhile, is an invitation only. If you perform well as a seller, Amazon may invite you to become a vendor. This means that you will sell your products to Amazon who will then sell them to buyers. From a customer's perspective, it's no different than buying from Amazon.
So, what do you do if you receive an invitation for Vendor Central? Your decision will depend on your business goals, needs, and requirements.
Amazon Seller Central Pros
Seller Central offers a huge amount of flexibility and autonomy over your products. You can control the marketing of your products and messaging around your brand while retaining complete control over your pricing, which means you can set an established retail price or match your competitors to maximize your chances of selling well.
Seller Central also delivers an enormous amount of insights and data into how your products are performing. This customer data can be used for a range of services and, while Amazon strictly prohibits you from using it to remarket to Amazon buyers, it can still help you refine your offering and add increased value to your customers.
Amazon Seller Central cons
Seller Central does have its downside. Managing the logistics of selling directly to third parties can be time-consuming and expensive. If you decide to use FBA, fulfillment costs, storage fees and Amazon's commission can make it difficult to sell lower priced items at a profit.
Stats also suggest that with seller central, your sales will be lower. Products sold through Vendor Central will come with the message 'Shipped from and sold by Amazon.com' and will generally out-sell those which say they are sold by third parties. Amazon has spent years building this level of trust and it has a sizeable monetary value.
Amazon Vendor Central Pros
Vendor Central brings you directly into Amazon's world. You will no longer be a third party marketplace seller, but a genuine Amazon supplier which means your potential buyers will have more faith in the value of your product.
On top of that benefit, Vendor Central presents an extremely simple business model. As a vendor, all you have to concern yourself with is selling and delivering to Amazon.
Amazon also offers Vendors more robust options when it comes to marketing and promotions. You might be able to participate in various programs, such as Amazon Vine, in which Amazon sends your product to top reviewers before it ever even hits the shelves, allowing you to attract early product reviews. Most buyers will read and trust these reviews, which means this can deliver a more significant sales boost than simple advertisements.
Review Management tools can also help to boost the value of Vendor Central. FeedbackWhiz has also created additional features specifically designed for vendors to manage Vendor Central accounts. These include:
Review monitoring:

24/7 review monitoring that updates every 10 minutes giving you a real-time view of all your reviews as and when they come in.

Custom Amazon Seller notifications

:

You can set up individual notifications for each ASIN which means you can get prompt notification of specific events like negative product reviews or product hijacking.

Hijack notifications:

If someone does start selling your products on Amazon, FeedbackWhiz can tell you and help you automatically generate and send cease and desist notifications.
Amazon Vendor Cons
Vendor Central won't be ideal for everyone. It can be logistically difficult to meet Amazon's strict guidelines for filling in their purchase orders and you don't have control over your pricing or messaging. While sellers have quick payment terms, yours will be fixed in the traditional retail model.
That invitation to become a Vendor, therefore, can be an opportunity that opens you up to higher sales volumes, but at the same time, it could remove some of the flexibility and autonomy you enjoy as a third party seller.