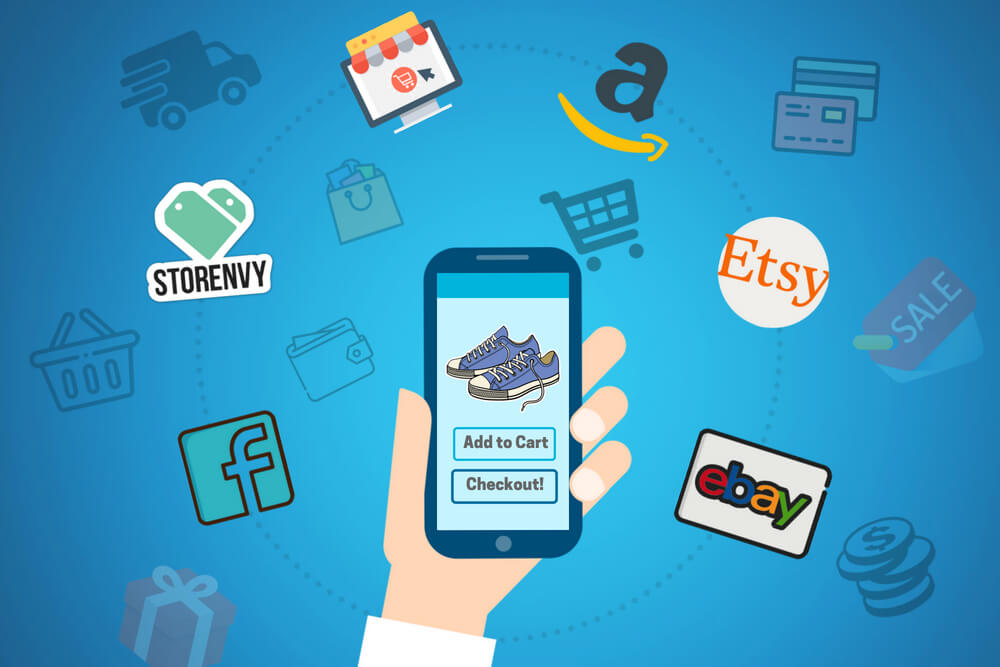 Amazon is the premier site to sell products. It almost goes without saying. Effective use of seller management software helps simplify and effectively grow your Amazon business. But should you limit yourself to selling only on Amazon?
Obviously, more sales channels mean a larger pool of potential buyers. It also means more work, some of which you are already doing, or should be doing. You've got to optimize your product listings and engage with your customers on any other selling platform just as you do on Amazon. But you'll need to do some additional marketing.  But a little extra time and effort may very well prove to be worth it.
Let's take a look at some possible sales channels other than Amazon that could help grow your business.
Your Website
The big advantage to your own website is "it gives you a chance to define who you are as a brand and as a company. Amazon can only tell people so much, on your own site, you control the narrative." Plus, there are no seller's fees cutting into profits on your own website.
Everyone knows to search for products on Amazon. It's almost a default behavior. How does someone find your website in a sea of seller websites?
Social media and email marketing. Here's where you can really present your brand directly to your customers. Consider buying some Facebook ads, create interesting posts with product info, offer some coupons, drive traffic to your own site. When customers go to your website, you can collect email addresses and develop a database to cultivate continuing relationships with direct sales campaigns. You also link back to your Amazon page and make the best of both worlds.
Facebook
Facebook has been receiving a lot of criticism and bad publicity. Still, there are over 2.20 billion active Facebook users as of Q2018, a 13 percent increase over last year. Ignore at your peril.
You can use a platform like Shopify or Vendio to operate a fully integrated Facebook store. It's easy to set up, plus you can connect directly with customers using the Facebook messenger app. If you just want to test the waters, create a Facebook business page, which provides better options for sellers than a simple personal profile page. You can also take advantage of Facebook Marketplace, which provides access to various local groups that bring together products and sellers in categories ranging from furniture and home goods to cars to crafts.
Etsy
If you're selling crafty items—jewelry, home decor, gift items, handmade and vintage goods—consider Etsy, which started out in 2005 as a crafter community. If you're unsure if your products are a precise fit, consult the Etsy Seller Policy. You also get a range of customization options that allow you to create your own store banner and customized logo.
Storenvy
Similar to Etsy in that it concentrates on a specialized niche, Storenvy is a platform for indie brands and handmade goods. It is therefore a smaller community, but one where buyers are immediately more focused. You also have the option to operate as an independent store with its own domain name, within the Stonenvy marketplace, or both.
eBay
Of course, back when Amazon sold mostly books, music, and movies, eBay was the auction platform bringing together buyers and sellers. Like Amazon, eBay is a large network with a wide range of product categories. While you can list products with a "Buy Now" option, eBay is an auction site, which can result in a greater profit margin if large pool buyers are competing against one another.
Unlike Amazon, eBay charges for listings (called an insertion fee), but if you set up an eBay Store you get up to 50 free insertions. Also unlike Amazon, eBay doesn't provide a lot in terms of customer support. While as a seller you, of course, need to make good on customer service, eBay does not offer any enhancements such Prime membership to attract and maintain customer loyalty.
Get the Best of Both Worlds
The only way to answer the question of whether you should market outside of Amazon is that you'll never know until you try.