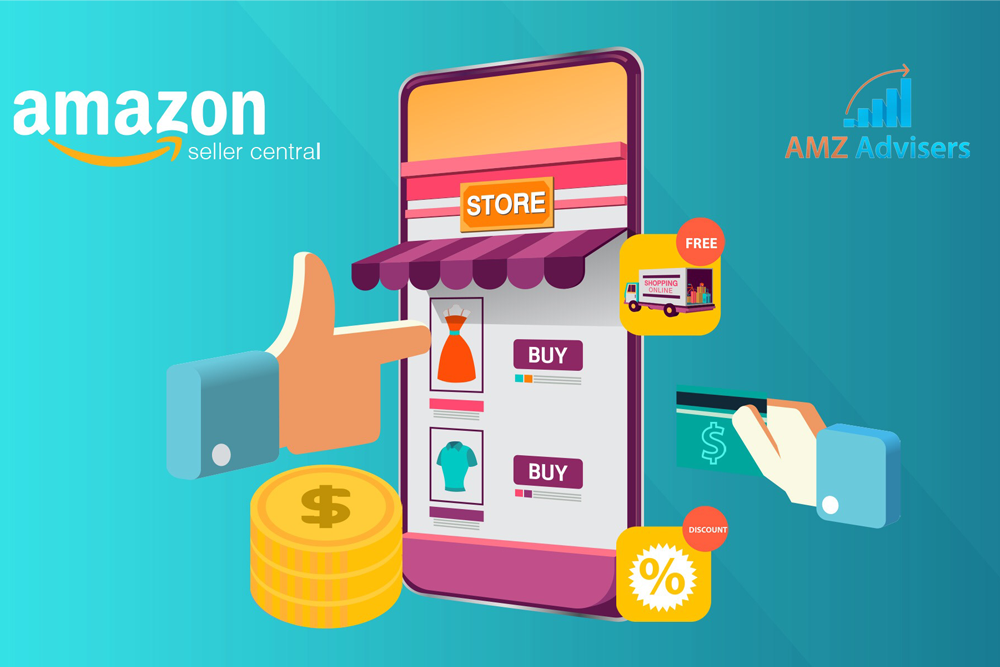 Guest blog post from Mike Begg at AMZAdvisers.
Many Amazon Sellers believe that optimizing and running ads will lead their products to success alone. There are some tricks that you can take advantage of to jumpstart your sales now. And that's why it is important to understand the Amazon Seller Central Promotions.
The promotions page has plenty of features to help boost your sales and other seller account metrics. Unfortunately, Amazon does not do a good job explaining what each promotion does or how it can help you. That makes it difficult to start building a promotion strategy for your Amazon business.
Giving discounts at product launches are not the only way to take advantage of Seller Central Promotions. You can create cost-effective promotions to help increase visibility, average order rates, conversion rates and more! We are going to help explain these promotions and give you ideas for you to start taking advantage of them today.
Types of Seller Central Promotions
Amazon has added and removed promotions over time, but 2 of the most important ones still remain. Percentage Off and Buy One Get One Deals can grow your Amazon sales quickly if you use them the right way. Sellers also have the Free Shipping and Giveaway promotions that can help you sell more. Here is what each promotion does:
Free Shipping
This promotion type is self-explanatory. Using a Free Shipping promotion allows you to send your product to customers at no cost. Free Shipping is not as great of a promotion as it once was before the introduction of Seller Fulfilled Prime. However, there are still plenty of people that do not have prime memberships with Amazon. Offering free-shipping can still help non-prime shoppers choose your product over the competition. You can select the type of shipping you want to offer from next-day to standard. You can also choose to offer it on a unit quantity or dollar amount.
Percentage Off
The Percentage Off promotion is probably the most powerful promotion available to sellers. You can offer discounts to customers by offering promo codes, group codes or to all shoppers by posting the code on your listing page. You can also specify the quantity or dollar amount that needs to be purchased for the discount to apply. Finally, you can choose how to apply the discount. We will cover these in more depth and show you how they can help in the next section.
Buy One Get One
BOGO promotions in Seller Central are also self-explanatory. When a buyer purchases a product, they get something else for free. You can choose whether you want that to be the same product or another product in your catalog. These promotions can be good for moving old inventory, liquidating slow-selling products or trying to increase your sales. You need to be careful with setting these promotions up to make sure you don't give away all your inventory.
Giveaway
Creating sweepstakes with giveaway promotions in Seller Central is a good way to create buzz around your product. Amazon will do all the leg work and show the promotion to sellers who may be likely to buy this product. This can lead to them actually buying your product outside of the giveaway promotion. At the very least it can increase your brand recognition and awareness on the Amazon platform. You can learn more about giveaways here.
Growing Your Sales with Amazon Seller Central Promotions
We at AMZ Advisers believe that the Percentage Off Promotions are the best promotion type that you can implement into your marketing strategy.
The first way to utilize a percentage off promotion in seller central would be for product launches. Pulling off a proper product launch is not as easy as it once was. We still recommend creating single-use promo codes and using platforms like JumpSend. However, it will not be as effective as it once was. A better way to launch would be to build an audience around your product or utilizing an existing email list you may have.
Building an audience for your brand and capturing emails from off-Amazon eCommerce platforms is one of the best ways to continuously grow your brand over time. It does take a long time, hard work and crafting the right content for your specific audience.
One of the best ways to utilize the percentage off promotions is to create tiered promotion offerings for your product catalog. An example would be to give a 5-10% discount when a shopper buys 2 of your products. These promotions are particularly effective with consumables where the customer is going to need to purchase the product again in the future.
A tiered promotion can help increase your average order value which is an important metric. It's easier to get one customer to your page than 2. A tiered promotion can help you convince that customer to buy 2 products instead of just 1 by offering a small discount. You don't need to give away a ton of your profit and each sale will count towards your conversion rate. Increased conversion rates can also have huge knock-on benefits.
Another way you can use a percentage off promotions is to cross-sell your product. Chances are that your account has some high-traffic listings and other related low-traffic products. You can set up a cross-sell where buyers of one product get a discount on another.
This can be helpful for driving additional sales on low-traffic listings to try to get them ranking. Or vice-versa. You could try to increase your high-traffic listings sales, conversion rates and therefore visibility by driving additional sales on your low-traffic listings. It won't be a ton of sales because of how low the traffic is but each sale will count as a conversion towards your top listings boosting those valuable metrics.
How to Build Your Seller Central Promotions Strategy
The first step to implementing a Seller Central Promotion Strategy is to identify your goals. We believe that all of the promotions together make a powerful package, but you need to be careful to understand how discounts are applied. This is especially true if you are using Seller Central Coupons. Once you know your goals it is much easier to implement the promotions you need.
We recommend focusing on the Percentage Off promotions as we believe that they provide the most value to Amazon Sellers. You should continue to try to build off our recommendations to see how other promotion types can grow your sales. Each promotion type has its benefits and trade-offs so find the right mix for your audience and the Seller Central Promotions will help you grow your Amazon sales.
Sign up for a free trial of FeedbackWhiz now and start tracking the success of your promotions quickly and easily with FeedbackWhiz's Order Management feature.