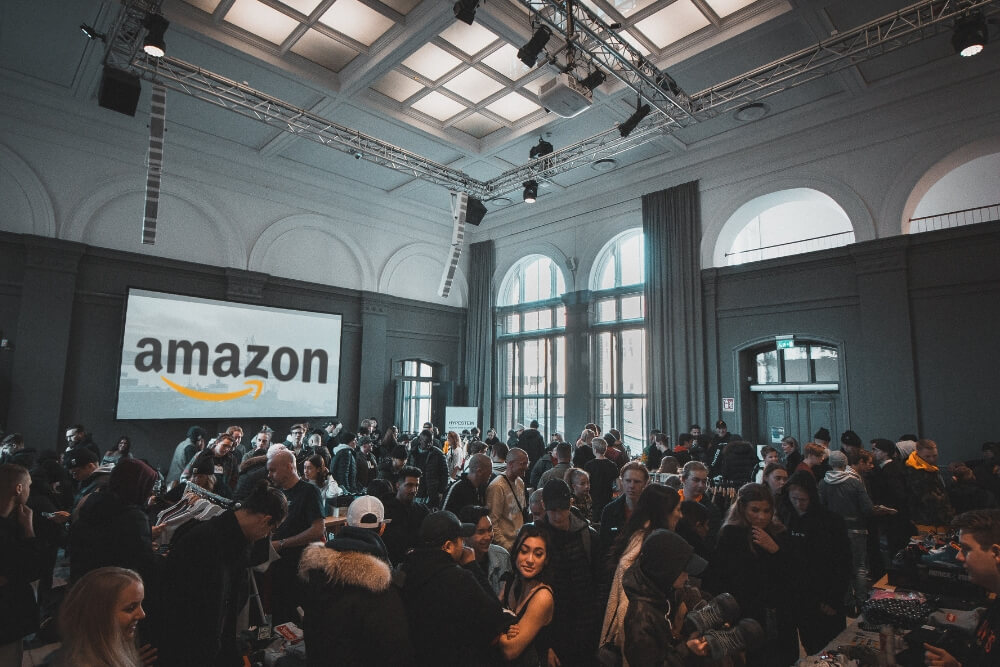 Amazon seller conferences provide some of the best ways to stay aware of what is changing in the market. Whether you are an existing high-volume Amazon seller or a seller revving up your first product launch, one of the best ways to get a jump start on your business is by attending an Amazon seller conference.
With multiple online sources like blogs, podcasts, forums, and webinars about selling on Amazon things can quickly become overwhelming. It can be difficult to even figure out where to start if you want to stay current with the Amazon selling market and get daily updated information. The sheer volume of information out there can be overwhelming for Amazon sellers and difficult to keep up with on a daily basis.
Amazon targeted conferences allow vendors to show you demos of what they offer and also the latest technology and techniques available to help you expand and increase your Amazon business margins and marketing strategies. And unlike more generalized e-commerce conferences that have a lot of information that isn't relevant to Amazon sellers, these Amazon-centric conferences are loaded with helpful information that can be applied directly to your business.
Here is a list of the best Amazon seller conferences to attend:

When: January 2021
Where: Virtual (Online)
SellerCon is The Largest FBA Seller Event. Up-to-date & Actionable Selling Strategies. The world of Amazon is always changing. To stay ahead, you need the latest strategies, tactics, and resources used by top Amazon sellers around the world. Over the past 6 years, over 15,000 Amazon sellers from around the world have joined us live to learn how to scale their brands. If you own your own brand of physical products and want to sell more on Amazon, you're in the right place. Copies of the 2021 Sellercon are available for sale on the website.

When: February 4, 2021
Where: Virtual (Online)
The world's foremost eCommerce delivery conference is now available to stream on- demand. Start 2021 with the insights you need to thrive in the "All-Delivery Era."

When: March 29-31, 2021
Where: Sydney, Australia
The 2021 Retail Global Conference & Exhibition will our 15th annual Australian eCommerce Conference. The 3-day conference offers so many learning experiences, networking opportunities and access to the best solution providers in the industry, Retail Global will help you achieve your business goals – We help you sell more online!
When: April 27-29, 2021
Where: Virtual (Online)
This free virtual event should have something for everyone with a handful of high-profile guests in the business space. Learn from more than 200 sessions and training workshops across 11 session tracks: Adobe Experience Platform Analytics, Insights, and Activation B2B Marketing and ABM Campaign Management Collaborative Work Management Content Creation Developer Ecosystem Digital Commerce Digital Document Productivity Personalization Trends and Inspiration.
When: June 9-10, 2021
Where: United Kingdom, London
Hear from the best in the industry, retail prediction experts and industry defining leaders who will give you their take on what's going to be trending in 2021, how to create an innovative brand and a disruptive selling strategy. Our Keynote Speakers will offer you invaluable advice and will use their knowledge and expertise to help you grow or start your business. Make sure you don't miss out! You can also check out the White Label World Expo at its stops in Las Vegas, Nevada on September 1-2 and in New York City, New York on September 30-October 1.

When: June 21-25, 2021
Where: Virtual (Online)
NRF Retail Converge is a new virtual show that brings together retailers from a wide range of functional areas to be inspired by leaders, learn relevant and actionable insights from each other, and explore new and tested technologies.
Take part in products demos, roundtables and networking activities throughout the event while listening to some of the retail industry's most influential leaders. Get ready to jump in! Registration is now open.
NRF will be returning to New York City in January, 2022 with key insights and latest tech solutions that will accelerate your business into the future.

When: June 29-July 1, 2021
Where: Virtual (Online)
Transforming Retail. Created in 1999, eTail is where the top minds at America's most successful retailers meet and learn. With the most disruptive eCommerce content and a focus on technology, eTail is designed to help you optimize the profits from your business. This conference is free to register for online.
When: July 7-8, 2021
Where: JAARBEURS UTRECHT

This Netherlands conference takes place in July and focuses on leading professionals in digital commerce from around the globe. Executives from Amazon have attended. Webwinkel Vakdagen is one of the greatest trade events which mainly focuses on e-commerce and online business which is a very popular concept.
When: July 13-15, 2021
Where: Las Vegas, Nevada
Prosper is an annual conference focused on sharing best practices education and providing significant networking opportunities for established Amazon sellers.
Prosper will be held in Las Vegas at the Westgate Hotel, July 13-15, 2021. Aimed at online sellers seeking to improve their business on Amazon, this conference features several ex-Amazon leaders and CEOs/General Managers from leading Amazon marketplace solution providers using workshops and seminars to help sellers learn how to build better online businesses. We lead with education first, while also providing sellers with access to dozens of leading solution/service providers in the Amazon eco-system. This conference is ideal for the established Amazon online seller seeking to learn how to build its business more profitably while meeting leading solution and service providers that can help sellers scale their businesses more efficiently.

When: July 23-24, 2021
Where: Minneapolis, Minnesota
Midwest e-Com Conference is created by fellow sellers for our fellow sellers. Our event brings in a wide range of experience from sellers who are just testing the water to seasoned sellers. By attending Midwest e-Com you will get the opportunity to network with sellers, vendors, experts, and more!

When: August 22-25, 2021 
Where: Las Vegas, Nevada
ASD Market Week (previously ASD AMD) is the most comprehensive trade show for consumer merchandise in the U.S. As the leading B2B trade show in Las Vegas, ASD brings the world's widest variety of retail merchandise together in one efficient shopping experience. Retailers of all sizes will find that the ASD Market Week show floor is filled with quality choices at every wholesale price point.


When: August 24-25, 2021
Where: Chicago, Illinois
IRCE is your one-stop-shop for all your e-commerce needs. This conference and trade show offers you everything your business needs to stay ahead of your competition, in one simple location. IRCE @ RetailX will take place in the world-class city of Chicago, August 24-25, 2021 at McCormick Place.

When: August 25, 2021 
Where: Brooklyn, New York
ASGTG started as a simple idea and quickly exploded into a group sourcing for all Amazon selling issues. It includes many top 500 Amazon sellers. ASGTG's annual event has grown to become a widely known Amazon sellers' conference – truly a standout among the rest. It's no wonder it was voted number 2 of the top Amazon Sellers events to attend. The conference will welcome industry attendees from every background, including many of the most successful Amazon sellers on the marketplace. Attendees will have access to a full day of content in the main room, including seminars, keynote speakers and discussions by leaders in the Amazon Professional Selling and General E-commerce field. A second room will provide an all-day lavish gourmet catered buffet lunch and dinner, sponsorship booths, as well as more valuable networking opportunities.

When: October 13-14, 2021
Where: NEC, Birmingham
Internet Retailing Events has a large portfolio of leading events including IRX (formerly InternetRetailing Expo), eDX (formerly eDelivery Expo), IRC (formerly InternetRetailing Conference), InternetRetailing Roundtables and InternetRetailing Dinners. We take pride in being leaders in hosting multichannel events, for all retailers and suppliers. Having good relationships with many of the leading retailers from Europe and abroad makes it possible for us to deliver the best events year after year. We work in partnership with the leading InternetRetailing and eDelivery Magazine; written by the experts in retail, technology, supply chain, and logistics and provides the latest insights and knowledge on developments in internet retailing. Before this event takes place, check out the IRX Engage Summit which will take place online on July 5-9, 2021.

When: October 19-21, 2021
Where: Virtual (Online)
Shoptalk is the world's largest retail and ecommerce conference. Our 8,000+ attendees tell us that Shoptalk is also the industry's best event, describing their experience as amazing, educational, energizing, exciting, insightful, inspiring, productive and fun. Shoptalk is set to return with an in-person conference in Las Vegas in March 2022, but in the meantime will have three online events: Groceryshop Spring Meetup (Completed), Shoptalk Meetup for Women (May 11-13, 2021), Shoptalk Fall Meetup (October 19-21, 2021).

When: October 26-27, 2021
Where: Berlin, Germany
Conducts high-end boutique conferences throughout Europe for what it describes as advanced players in eCommerce and omnichannel retailing. Savant Events organizes boutique e-commerce and supply chain conferences in Europe's most beautiful cities: London, Berlin, Amsterdam, Stockholm, Barcelona.

When: September 29-30, 2021
Where: Olympia London, England
The eCommerce Expo and the Technology for Marketing team up for one conference this year in September. These two came together for an online conference in March; eCommerce Expo in association with Technology for Marketing was a huge success with overwhelming feedback! Over three virtual days, we united the digital commerce community to review how one of the most significant periods for online retail and marketing has impacted our lives. Check out videos on demand from the March event and get more details on the upcoming conference on their website.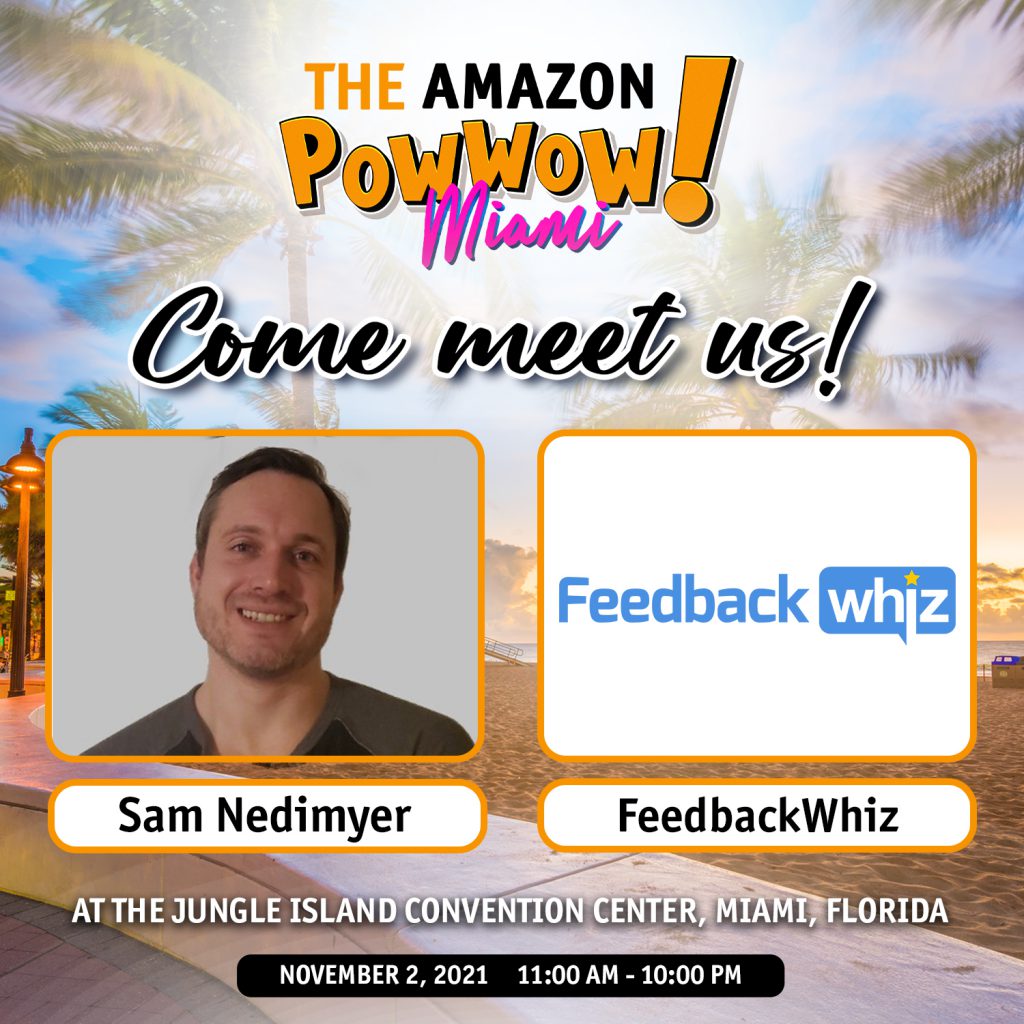 When: November 2, 2021
Where: Miami, Florida
Sellers and vendors from around the globe will meet in-person to network, exhibit, and hear from leading experts in the Amazon and eCommerce space. The event will commence with an exciting opening ceremony by the event organizers, Mac Schlesinger, Yehuda Susskind, and Joel Wolh.
The trade show floor will be open all day from 11 a.m. -7 p.m. in the main ballroom. There will be entertainment, a variety of food options, and hot & cold beverages throughout the day. Feel free to network, and take a chill on the beautiful gallery overlooking the scenic Miami cruise ship port. And some excellent speakers including Norm Farrar, Amy Wees, and others.
Here's what people are saying about Amazon PowWow Miami.

When: November 11, 2021
Where: New York, New York
Sellers will be coming from all over the world looking for new connections, innovative tactics, cutting-edge technologies, and to get a better understanding of the ways in which the best Amazon businesses are leveraging new ideas to improve their bottom line. As an attendee, you will have the opportunity to build invaluable face-to-face relationships and understand what is working RIGHT NOW in the Amazon marketplace.

When: TBD, 2021
Where: Prague, Czech Republic
Conference for European Amazon sellers who are willing to learn more about private label and FBA business, as well as to connect with other like-minded businessmen and experts from Europe. The speakers will cover strategies and tactics about selling physical products on Amazon marketplaces in Europe and the US. Video recordings are available of the 2020 event on their website.
When: February 24, 2022
Where: Berlin, Germany
This German conference covers a complete range of products and services that drive online retail performance. E-commerce Berlin Expo is the biggest pure-play ecommerce event in the (tech) capital city of Germany. The Expo brings together the top players in the ecommerce industry to offer online sellers.

When: Events run all year round at various venues throughout California / Bay Area.
Where: San Jose, California
Join our Amazon sellers community where we hold monthly meetups where you can learn, share, and network with new and top Amazon sellers on how to start, build, and scale your brands to the top! Each meetup will feature a top 7 figure + seller who will share their journey, give tips on creating successful brand products, and answer any questions you may have.
---
As more and more people become Amazon sellers, Amazon conferences continue to grow and expand. From workshops and presentations from top-end sellers, to access vendors and sponsors, Amazon seller conferences are a great way to learn a lot quickly. If you're ready to take your Amazon seller business to the next level, be sure to check out some of these Amazon conferences.
Can't make it to a conference but still want to grow your Amazon seller business? FeedbackWhiz has a suite of tools that can help you automate emails, manage orders and feedback, and get more reviews. Try out FeedbackWhiz with a free 30-day trial. Sign up today!
*Editor's Note: This article on Amazon Conferences was updated on 4/19/2021.