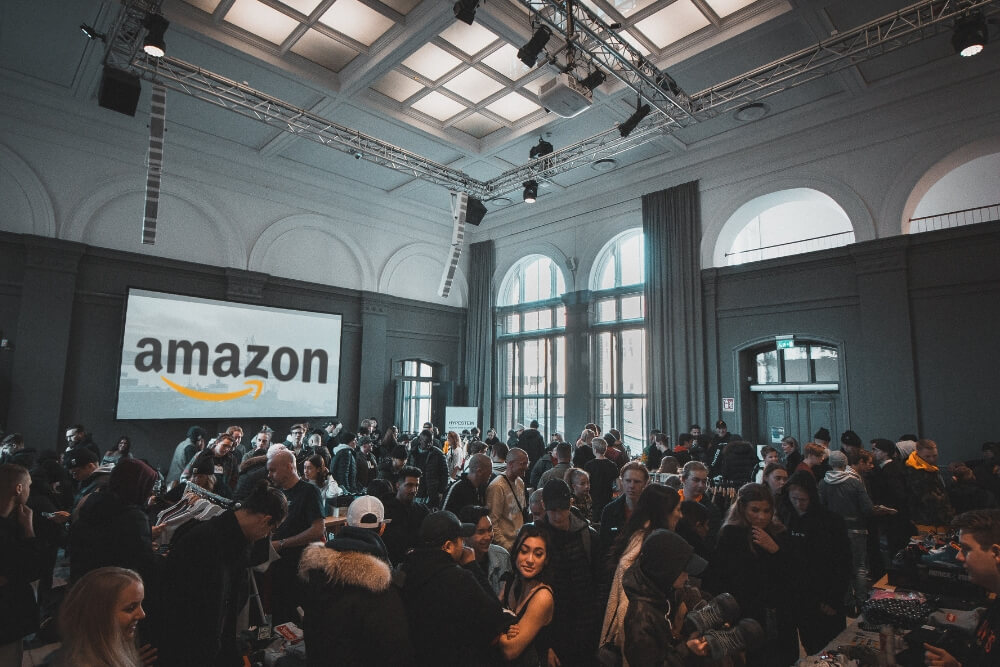 Amazon seller conferences provide some of the best ways to stay aware of what is changing in the market. Whether you are an existing high-volume Amazon seller or a seller revving up your first product launch, one of the best ways to get a jump start on your business is by attending an Amazon seller conference.
With multiple online sources like blogs, podcasts, forums, and webinars about selling on Amazon things can quickly become overwhelming. It can be difficult to even figure out where to start if you want to stay current with the Amazon selling market and get daily updated information. The sheer volume of information out there can be overwhelming for Amazon sellers and difficult to keep up with on a daily basis.
Amazon targeted conferences allow vendors to show you demos of what they offer and also the latest technology and techniques available to help you expand and increase your Amazon business margins and marketing strategies. And unlike more generalized e-commerce conferences that have a lot of information that isn't relevant to Amazon sellers, these Amazon-centric conferences are loaded with helpful information that can be applied directly to your business.
Here is a list of the best Amazon seller conferences to attend:

When: 2024 TBD
Where: TBD
"We hand-pick speakers for their experience and content, not for what they have to sell you. This is not a "pitch fest" where speaker after speaker gives a tidbit of content, then tries to sell you a multi-thousand dollar product to get their "real" strategies. We don't let speakers sell you anything at SellerCon. All speakers must deliver specific, actionable strategies to help you grow your business."
The 2024 SellerCon's date and location are still to be determined at the time of this update. Recordings of the 2023 SellerCon conference and other past events are available for purchase on the website.
When: October 16-17, 2023
Where: DoubleTree by Hilton at Sea World, Orlando, Florida
"Every Mentor, every workshop, every networking activity is carefully evaluated and measured to see if it truly provides a massive ROI for Amazon Sellers. If you go to lots of Amazon events, get ready to have your expectations blown out of the water. Since we don't have any secret marketing agenda, we're able to focus on packing in value for sellers. Our format is all about getting people to pull out their laptops, put their heads together and actually implement the solutions they're learning about."

When: November 13-14, 2023
Where: Pier Sixty, New York City, New York
"Sellers will be coming from all over the world looking for new connections, innovative tactics, cutting-edge technologies, and to get a better understanding of the ways in which the best Amazon businesses are leveraging new ideas to improve their bottom line. After wildly successful prior years, we can guarantee that there is just no substitute for this years AMZ Innovate 2023!"

When: January 14-16, 2024
Where: Javits Convention Center, New York City, New York
"We call it Retail's Big Show for a reason. NRF 2024 brings together more than 6,200 brands from around the globe to New York City for three days of learning, collaboration and discovery. If you're looking for the next big thing to revolutionize your business, you need to be here!"
Retail's Big Show also has an Asia Pacific conference on June 11-13 at the Marina Bay Sands Convention Centre in Singapore.
When: January 23-24, 2024
Where: Jaarbeurs Utrecht, Utrecht, Netherlands

"For over 16 years the Webwinkel Vakdagen has been the central meeting platform for the entire e-commerce sector. We are here to support you in realizing your digital ambitions. By providing you with knowledge, solutions and connections you can directly benefit from. Is your organization dealing with one or several digital commerce challenges? Expand your network and gain new insights and inspiration at the Webwinkel Vakdagen! Over 250 digital commerce suppliers and 200 speakers will be present to inspire and advise you. Share knowledge and experiences with thousands of professionals in your area of expertise."

When: January 24-26, 2024
Where: Manchester Grand Hyatt, San Diego, California
"Join us at Retail Fest where we're ditching the filler and getting straight to the killer strategies you need! Hear directly from Founders, CEOs, and VPs who are rolling up their sleeves every day just like you. No fluff, just real-world tactics that you can plug into your business for instant growth. Don't miss the event that delivers action over jargon—see you there!"
Retail Global will also have a Retail Global Fest AUS taking place at the Gold Coast Convention Center in Gold Coast, Queensland on April 15-18.


When: February 6, 2024
Where: Royal Lancaster Hotel, London, England

"Trends and insights to place you at the forefront of ecommerce strategy and set the tone for a successful 2024."
When: February 22, 2024
Where: STATION Berlin, Berlin, Germany
This German conference covers a complete range of products and services that drive online retail performance. E-commerce Berlin Expo is the biggest pure-play ecommerce event in the (tech) capital city of Germany. The Expo brings together the top players in the ecommerce industry to offer online sellers.
When: March 4-6, 2024
Where: Mandalay Bay, Las Vegas, Nevada
"Prosper Show is where established marketplace sellers (Amazon, Walmart, and beyond) network, connect, and learn how to make their businesses more profitable. Spend 2 1/2 days finding actionable solutions you can implement immediately in your business. The future for your success is open for business."

When: March 10-13, 2024 
Where: Las Vegas Convention Center, Las Vegas, Nevada
"With over 1,800 vendors and the all-in-one shopping experience, you'll see ASD Market Week in a whole new way. Get an up-close look at high-margin products that will pop off your shelves and boost your profits – it's everything you've been waiting for. Whether you have an online store, a brick-and-mortar business – or both, ASD is truly the wholesale buying event that can't be missed for any small-to -large sized retail, e-commerce, distribution, or importing business."

When: March 13-16, 2024
Where: Grandior Hotel Prague, Prague, Czech Republic
"If you've been selling on Amazon for over a year and have crossed the $1,000,000 mark in yearly revenue, this event is tailored for you. You're not looking for beginner tips – you are seeking advanced strategies and insider insights. European Seller Conference provides high-level networking opportunities and advanced strategies presented by speakers who are thoughtfully chosen to help you to scale your already-successful business to new heights."


When: March 17-20, 2024
Where: Mandalay Bay, Las Vegas, Nevada
"Shoptalk is where thousands of retail changemakers come together every year to create the future of retail. The Shoptalk agenda covers the latest technologies, trends and business models, as well as the rapid transformation of what consumers discover, shop for and buy—everything ranging from apparel and electronics to beauty and grocery. Shoptalk's agenda leads the retail industry narrative and promises insights and perspectives not found anywhere else."
Shoptalk will also have a Shoptalk Europe event at Fira Gran Via in Barcelona, Spain on June 3-5 and a Shoptalk Fall conference at McCormick Place in Chicago, Illinois on October 16-18 in 2024.
When: March 25-28, 2024
Where: The Mirage, Las Vegas, Nevada
"Extraordinary growth starts at Summit. Join us March 25–28 to explore new trends and innovations, expand your skills, and learn from the brands forging the future of experience-led growth."
This event can also be attended online. Recordings of the 2023 Summit are available on demand on Adobe Summit's webpage linked above.
When: May 14-16, 2024
Where: Westin Ft. Lauderdale Hotel And Resort, Ft. Lauderdale, Florida
"The 2024 Sellers Summit offers a curriculum-based experience where you will learn practical, up to date and actionable ecommerce strategies that actually work. And you'll have access to successful entrepreneurs who are deep in the trenches and proficient at their craft."

When: May 22-23, 2024
Where: National Exhibition Center, Marston Green, England
"There has been an eCommerce explosion which has led to consumers demanding more, faster, cheaper and more sustainably. Trends are evolving at speed and anyone operating in this space must elevate their digital retail offering or miss out. There will be a free conference programme packed full of retail case-studies, big-brand speakers and fast-growing brands; a host of workshops with actionable advice to take back to the office; a variety of suppliers offering innovative solutions; and 5,000+ of the retail industry, ready to network, plus a series of roundtables… DON'T MISS OUT!"
When: May 8-9, 2024
Where: Las Vegas Convention Center, Las Vegas, Nevada
"From product sourcing to online selling, White Label World Expo is the ultimate destination for online retailers & sellers, start-up businesses, entrepreneurs who want to take their business to the next level. The show is an unmissable opportunity that connects thousands of professionals with white & private label goods suppliers and manufacturers!"
In addition to the White Label World Expo in Las Vegas, entrepreneurs can also check out additional White Label World Expo conferences at ExCel London in London, England on February 27-28 and at the Javits Convention Center in New York on May 30-31.

When: June 5-6, 2024
Where: McCormick Place, Chicago, Illinois
"Cutting-edge technology. Expert speakers. Influential attendees. Invaluable networking opportunities. The ideas and insights you need to reimagine retail all in one place. We don't just discuss innovations – we bring them to life. Featuring a unique Expo experience and a rich menu of conference programming. There's something for everyone at RICE!"

When: July 17-18, 2024
Where: TBD, New York City, New York
Conducts high-end boutique conferences throughout Europe for what it describes as advanced players in eCommerce and omnichannel retailing. Savant Events organizes boutique e-commerce and supply chain conferences in some of Europe's most beautiful cities: Manchester, Munich, Barcelona, Berlin, London, Stockholm, Copenhagen, and Amsterdam. And in 2024, the event will be coming to Toronto, Canada on June 12-13 and to New York City the following week.
When: August 12-15, 2024
Where: The Sheraton, Boston, Massachusetts
"Welcome to eTail, the most exciting marketing event of the summer! If you're ready to take your business to the next level, then you won't want to miss this action-packed conference. Over four days, you'll have the chance to hear from some of the most successful retailers in America and learn how they've boosted their profits with disruptive strategies and innovative ideas. No commercials. No egos. We cut out the fluff to give you hundreds of strategic takeaways. Time for you to join the fun!"
Entrepreneurs and sellers on the West Coast can attend the eTail eCommerce conference at the JW Marriott Desert Springs in Palm Springs, California on February 26-29, 2024.
When: 2024 TBD
Where: TBD
"Be a part of the latest conversations happening in eCommerce, gain exclusive insights tailored to your areas of interest, and connect with pioneers in the industry." The 2023 version of this conference was held on September 27-28 at ExCel London in London, England. The 2024 conference has yet to be announced at the time of this update.
---
As more and more people become Amazon sellers, Amazon conferences continue to grow and expand. From workshops and presentations from top-end sellers, to access vendors and sponsors, Amazon seller conferences are a great way to learn a lot quickly. If you're ready to take your Amazon seller business to the next level, be sure to check out some of these Amazon conferences.
Can't make it to a conference but still want to grow your Amazon seller business? FeedbackWhiz has a suite of tools that can help you automate emails, manage orders and feedback, and get more reviews. Try out FeedbackWhiz with a free 30-day trial. Sign up today!
*Editor's Note: This article on Amazon Conferences was updated on 9/30/2024.