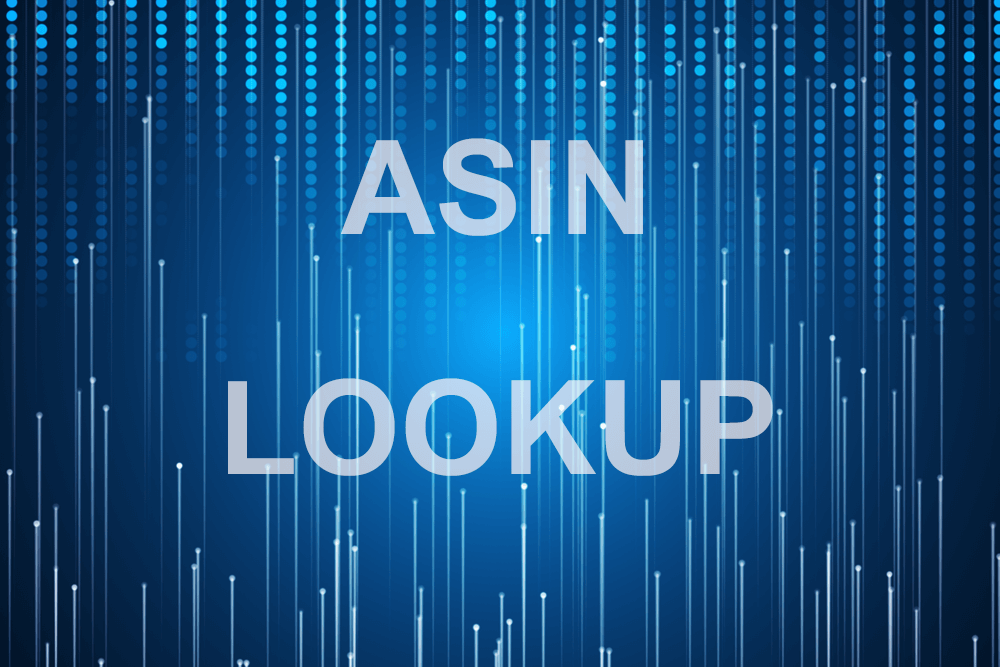 ASIN stands for Amazon Standard Identification Number—as in every Amazon seller needs one so both you and Amazon know what's in your retail inventory. It's a tool for shoppers to search for products. Even more importantly, as an Amazon seller, you can use ASIN lookup to scout your competition and evaluate product listing and keyword strategies to increase your search ranking and, consequently, improve sales.
Everything an Amazon private label seller plans to sell on Amazon must have a unique 10-digit alphanumeric ASIN (not to be confused with Universal Product Code (UPC) or European Article Number (EAN) barcoding used in other retail environments). When you go to list a product, you'll receive its ASIN when you click Add a Product on your Amazon selling page. Note that ASINs may vary by the Amazon geographic marketplace. So the same widget sold in Germany may have a different ASIN than one sold in the United States.
Otherwise, unless you manufacture a one-of-a-kind product no one else sells on Amazon, you'll need to find the correct ASIN for each product you carry. If you're selling books, it's easier; the ASIN is the same as the book's International Standard Book Number (ISBN) typically found usually on the back of the book.
How do I find my product's ASIN?
When you click Add a Product on your Amazon Selling Page, you're asked to search Amazon's catalog page by:
Product Name
UPC
EAN
ISBN
You could type in a generic product name (e.g., USB cable) to see the types of products in Amazon's database. Scroll through it to find the one that matches yours. For example, you entered USB cable as the product and the specific match is a USB C to USB 3.0, you'll see the specific product description. Note that the product descriptions tells you the UPC and EAN retail codes, but not the ASIN. Click See all product details to see the product page.
Click on the search bar—the last set of digits displayed is the ASIN, i.e., B00MNV8E0C.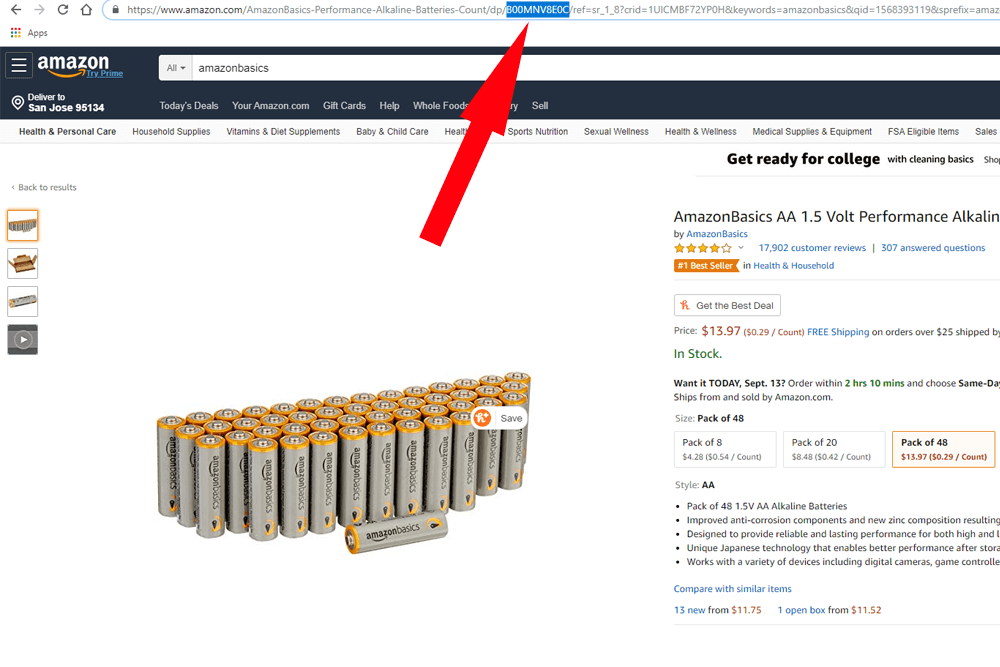 Or, scroll down to Product information and you'll see the ASIN.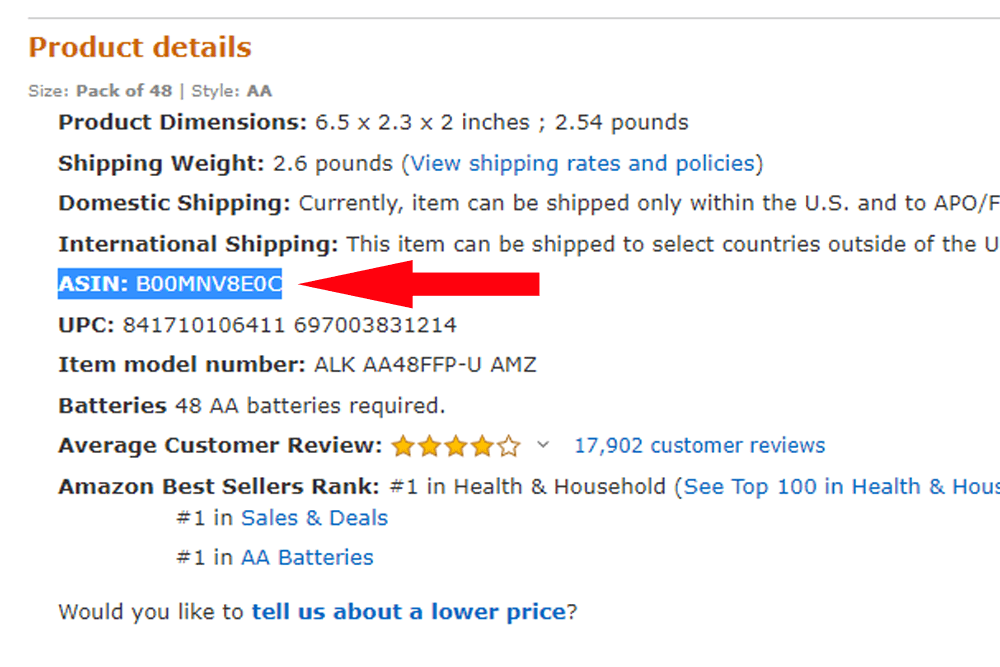 When you've completed your search and found the correct product information, you can use it to list your product; once Amazon approves the listing, it is added to your inventory with the assigned ASIN. It's not just that you have a code to identify what's in your inventory, it ensures your item is searchable by Amazon customers.
In the event your product doesn't have an ASIN in the Amazon database, you'll have to create one. To do this you need to know the products UPC, EAN, ISBN or GTIN (Global Trade Item Number). If you are the manufacturer of the product, you'll need to register for a UPC which can use to create an ASIN for you.
How do I use ASIN Lookup to evaluate my competition?
But the key use of ASIN for Amazon sellers isn't just to maintain their inventory records, or even to be "searchable," but to assess their competition. That ASIN assigned to your product is the identical ASIN used by your competitors carrying the same product. (In the event you had to supply a UPC for Amazon to create an ASIN, this probably doesn't apply to you—if you had any competition, Amazon would already have had the ASIN for the item.) You can use the ASIN not only to take a look at your competitors but also to improve your own competitive standing by assessing what product titles and keywords result in the highest search rankings.
Enter the ASIN for your product in Google or your search engine of choice to see the product titles, product meta descriptions and keywords used by the highest-ranking sellers. To refine this information even further, FeedbackWhiz, advanced email automation, and monitoring software can help you climb your way on top of Amazon's product ranking algorithm using better product descriptions and keywords. There's a free 30-day trial to see how it can help your ASINs achieve higher lookups. Going forward, there are various affordable pricing plans to help you build your business in a highly competitive Amazon marketplace.