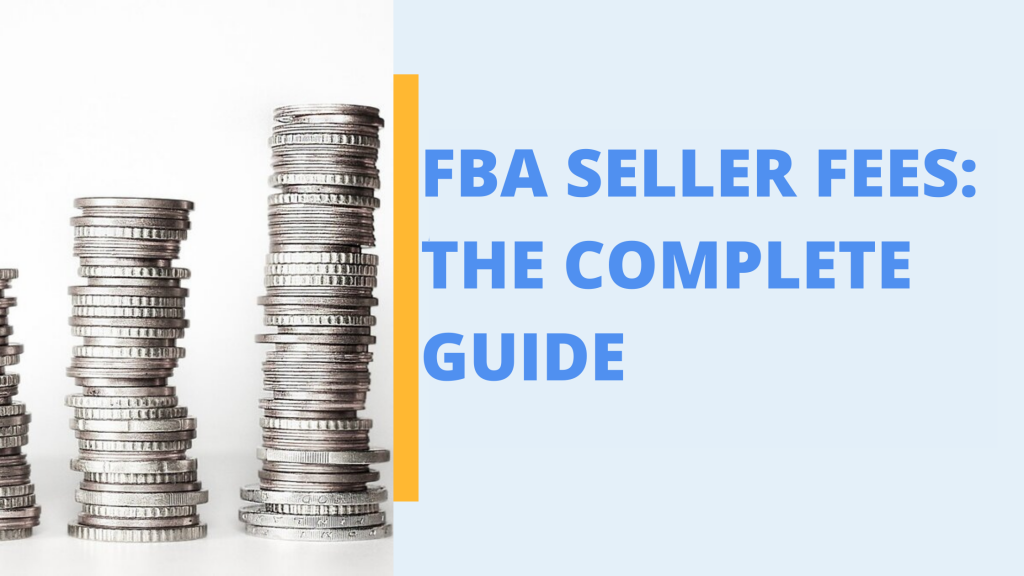 The old truism that, "You have to pay to play" is a fact of doing business for Amazon sellers. There are seller fees if you want to play on one of the most popular marketplaces in the world. Alas, the explanation of Amazon seller fees on Amazon Seller Central may not always be crystal clear. This guide aims to help clarify the explanation of Amazon FBA and seller fees.
Amazon sellers must decide between Fulfilled by Amazon (FBA) and Fulfilled by Merchant (FBM). Each option comes with its own benefits and associated Amazon Seller Fees. In order to understand which one is best for you and your business, you need to fully understand these fees and how they can impact your bottom line.
Properly anticipating and managing your fees can make the difference in your success as an Amazon seller. It can also make the difference between forecasting your next fiscal year, quarter, month, week, or even day. Our mission here is to provide a handy guide to bookmark for future reference and for you to learn more about these Amazon seller fees.
Referral Fees
A Referral Fee is standard for anything sold by a third party seller on Amazon. Essentially, it is Amazon's commission on every sale of your products. So why don't they call it a "commission"? Well, we don't know exactly why, but assume it is for Amazon referring you to the customer that buys your product using the Amazon marketplace platform.
Note that the referral fee is per item, not per sale of multiple items.
The percentage of that commission depends on the product category, but can range anywhere from 8-20 percent. In most cases, you can expect around 15 percent. Which might seem like a lot until you consider that a.) you don't pay unless you sell the product and b.) that you were only able to sell the product thanks to high traffic and exposure you get using Amazon, avoiding the need to pay for and maintain your own website and ecommerce platform.
The fee is assessed to the actual selling price, not the list price. So if you are running a "half-off" promotion on a product that lists for $80, the referral fee is a percentage of $40, not $80.
All product categories on Amazon currently have a minimum referral fee of $0.30 per item sold. The minimum referral fee only comes into play if the percentage of the actual selling price is lower than the minimum.
For media (e.g., books, DVDs, music, video games or gaming consoles), there is an additional  $1.80 Variable Closing Fee, also called a Fixed Closing Fee. Note, however, that Amazon's calculation of this fee is continually subject to change.
Subscription Fees
Subscription fees depend on whether an Amazon seller is an individual or an Amazon Pro Merchant.
Individual accounts are for those who only sell in small amounts and are restricted to certain categories. Individual accounts cannot:
Apply to sell in additional categories

Set your own shipping fees for non-media items
Use on-site advertising tools
Run promotions including free shipping

Bulk upload

Offer gift wrapping
There are no monthly seller fees; the Subscription Fee is $0.99 per item sold.
Merchant Pro accounts deal in higher volumes and consequently have unlimited product listings and sales, the ability to bulk upload products, inventory management tools and can opt to be Fulfilled by Amazon. As discussed below, FBA has additional fees.
A Gift Wrapping Fee applies only if Amazon is doing the gift wrapping. If the merchant is gift wrapping, there is a Gift Wrap Chargeback, essentially a referral fee. Note also that whatever customers may pay for gift wrapping is added to your revenues. In some cases, depending on the local jurisdiction, there may be gift wrap tax assessed. 
If the merchant is drop shipping (purchasing a product from a third party that fulfills shipment from its own inventory), there is a fee for any extra listing above the first 100,000 ASIN listings (2 million SKUs in Amazon Europe) without sales in the last 12 months. This is called a High Volume Listing Fee; each listing is charged $0.005 per excess listing; in Amazon Europe a fee of €0.0004 per SKU applies. 
A Sales Tax Service Fee, also called a Sales Tax Collection Fee, is charged when Amazon collects sales tax on behalf of the seller, but does not remit it. Amazon sends the tax  together with payment and you must remit the taxes Amazon has collected on your behalf to the appropriate authorities.

Shipping Fees
If you do the shipping, Amazon gives you credit based on its own shipping costs. The credit applied depends on the product.  Does the credit always cover actual shipping costs? Sometimes, the answer is: they don't. 
In some cases, there may be a Shipping Tax. If you sell on Amazon USA, shipping tax is either collected or not collected based on state-specific regulations. The seller decides whether to collect sales tax on shipping or not. European sellers remit collected amounts to the appropriate government entity, even if Amazon is doing the shipping.
There is also a Shipping Holdback Fee (also called Shipping HB or ShipingHB). This is another sort of referral fee for shipping completed by the seller. It is not charged to FBA sellers.
Fulfillment by Amazon (FBA)
One way to be more certain of shipping fees as well as to eliminate the hassle of managing not only shipping but also storage is to sell through FBA. Amazon seller fees for FBA sellers are based on the size and weight of the package. There are additional feed associated with certain items, such as clothing and lithium batteries. The amount of these fees changes constantly.
You are also paying Amazon to warehouse your products. Monthly storage fees are based on:
Time of year

Size of products

Product storage space
Standard sized items are charged $0.87/cubic foot from January to September; $2.40/cubic foot from October to December. Oversized items are $0.56/cubic food from January to September; $1.40/cubic foot from October to December. (Note that these charges are always subject to change and are usually updated annually.)
If an item is in storage for longer than 365 days, Amazon charges a Long Term Storage Fee (LTSF), assessed on the 15th of each month. If your inventory exceeds your storage limits for a given month, you are charged an FBA Inventory Storage Overage Fee, which is assessed even should your inventory levels drop to within your storage limits at some point for that month.
If you export inventories internationally at Multi-Channel Fulfillment, you are charged FBA Export Fees. 
Manage Your Amazon Seller Fees
While these fees reduce your profitability and make accounting a little more difficult, like it or not there are costs of doing business on Amazon. Not understanding or miscalculating these costs separate the Amazon sellers doing just okay and highly successful Amazon sellers.  
Keeping track of every single fee on every single transaction can be quite overwhelming. It can also be difficult to keep track of how all of these fees affect your bottom line, especially during busy seasons. This is where a great profit and loss tool can come into play.
Order management and automated follow up emails to customers are also useful ways to make sure your Amazon business is running smoothly and to maximize customer satisfaction. The FeedbackWhiz Profits and Accounting tool can help track sales data and profits to boost your business, as well as to repair feedback, improve product reviews and automate high-volume emails.
FeedbackWhiz's Profits and Accounting Tool breaks down all of your Amazon seller fees, costs, and sales into attractive, easy-to-read and understand charts and graphs. By analyzing your most profitable and least profitable products, you can get a better idea of how fees are affecting your profits and make adjustments where necessary to try and lower Amazon seller fees.
Looking to lower Amazon seller fees yourself? Why not get started with a free tool! Sign up today for a free 30 day trial and and try out FeedbackWhiz's Profits and Accounting tool.
*Editor's Note: This article on Amazon seller fees was updated on 10/05/2024.