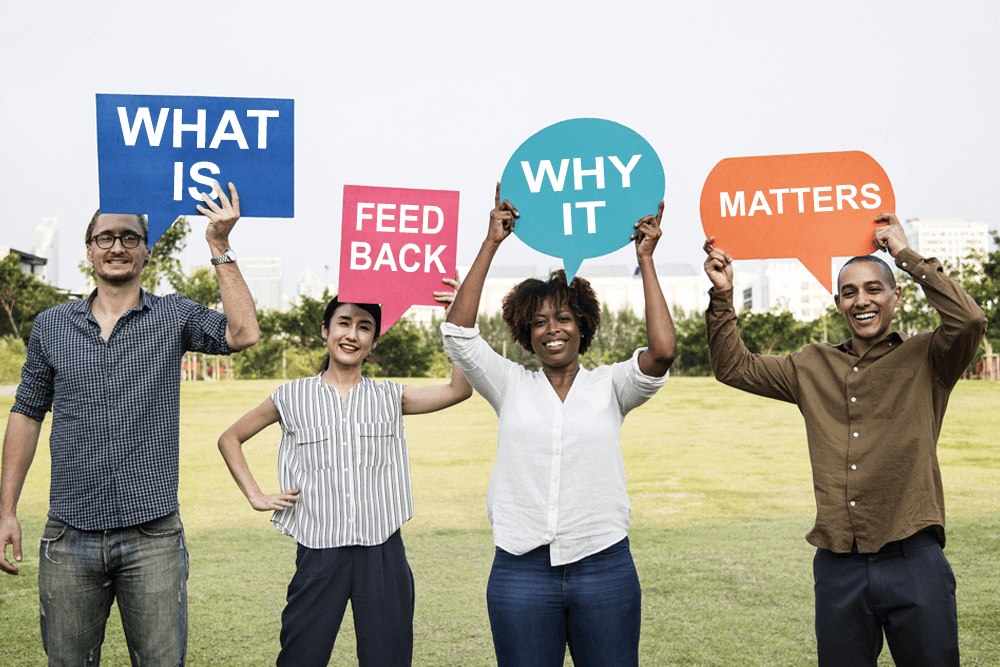 Seller feedback is crucial, but many people are not exactly certain what it is or what they can do to improve their feedback rating. Here's how it works and why it is so important.
When a buyer purchases a product on Amazon, they are presented with the option to leave seller feedback. This feedback helps Amazon to determine which sellers are worth promoting to buyers, and it helps buyers know which sellers are worth purchasing from and which are best to avoid.
The available feedback options fall into three different categories: seller feedback, package feedback, and product reviews. For the purposes of this post, we are going to take a closer look at seller feedback and what it means for you.
One of the things that makes seller feedback important, is that it is one of the ways Amazon assesses the performance of its sellers to see who is going above and beyond in terms of product quality, shipping, and customer service. Sellers with positive seller feedback will have a higher seller rating. A high seller rating means your product listings will appear higher in Amazon search results.
The very best sellers have negative feedback figures close to 0%, but anything lower than 5% is generally considered to be pretty good. If it's higher than that it may be worth taking a closer look at some of the negative feedback and consider what you can do differently in the future to better cater to the demands and needs of your customers.
Buyers will be asked to rate you on the following criteria:
Did the item arrive on time?

Was it as described?

Did they receive courteous customer service?
Buyers will also be able to leave any additional comments about the service they have received. Many of the questions require yes or no responses but they can draw a good picture for Amazon and future buyers about how you perform as a seller.
If you have a good average rating – such as 4.5 out of 5 stars – it's a good indication that you are a seller to trust, but if you do have negative feedback this can also be a good indication about what problems might occur with your product.
What if you receive negative feedback?
Unfortunately, there's always a chance that you'll receive negative feedback at some point during your time as an Amazon seller. If this happens, luckily, there are things you can do to try and remove the feedback. Here are three handy steps:
  

Check if it can be removed:

In some cases, Amazon may decide to remove the negative feedback. However, there are usually only specific instances in which they will delete it. These are:
It contains obscene language

Has seller-specific personally identifiable language

Is actually a product review rather than feedback.
They will also strike the feedback if the complaints relate to a delivery issue for a product which was sent using FBA or if you shipped the product on time using Buy Shipping. In these cases, the shipping issues are not your responsibility.  
  

Contact seller support:

If you think the feedback should be removed, you can contact seller support. There are a number of ways to do this, but the quickest could be to go log into Seller Central and click the 'Get Support' button. When the popup appears to type in 'remove seller feedback'. Find the order with customer feedback and raise a removal request.

  

Wait for a response from Amazon:

Normally Amazon will take action pretty quickly. It should only take an hour or so although, in some cases, it may take one or two days. If Amazon doesn't fully agree with you they may query your request to remove the feedback. If this happens, you can get in contact with them to make your case.
Avoiding negative feedback
Of course, in an ideal world, you will have avoided negative feedback in the first place. The best way to do this is to maintain open and clear communication with your customer. When you make a sale you can follow up on it with great customer emails. You can automate an email to notify the customer when a product is on its way,  a follow up to make sure they are happy with the item and encourage them to leave a product review, or to provide customer service contacts so you can resolve any potential problems before they become too serious.
If the buyer has had a problem with your product, you can mitigate the situation with some great customer service. Work out what went wrong and what you need to do to put things right. If the customer is happy with your efforts they may well refrain from leaving negative feedback altogether.  
Lessons learned
Negative feedback isn't all bad news. It may be tempting to close your eyes and ears to complaints, but this information can be valuable. With FeedbackWhiz you can sort through your orders and see all negative feedback. You can look through comments for certain keywords which can help you to highlight common trends. If you see the same problem cropping up time and time again, it can be a good indication about what you need to change in order to improve.
Feedback, then, is crucial. It helps both Amazon and your buyers assess your quality as a seller, but it can also help you to analyze your products and make any necessary adjustments. This is why feedback management – if it isn't already – should be a fundamental part of your sales strategy and why a good feedback management tool, like FeedbackWhiz, should be a central part of your toolbox