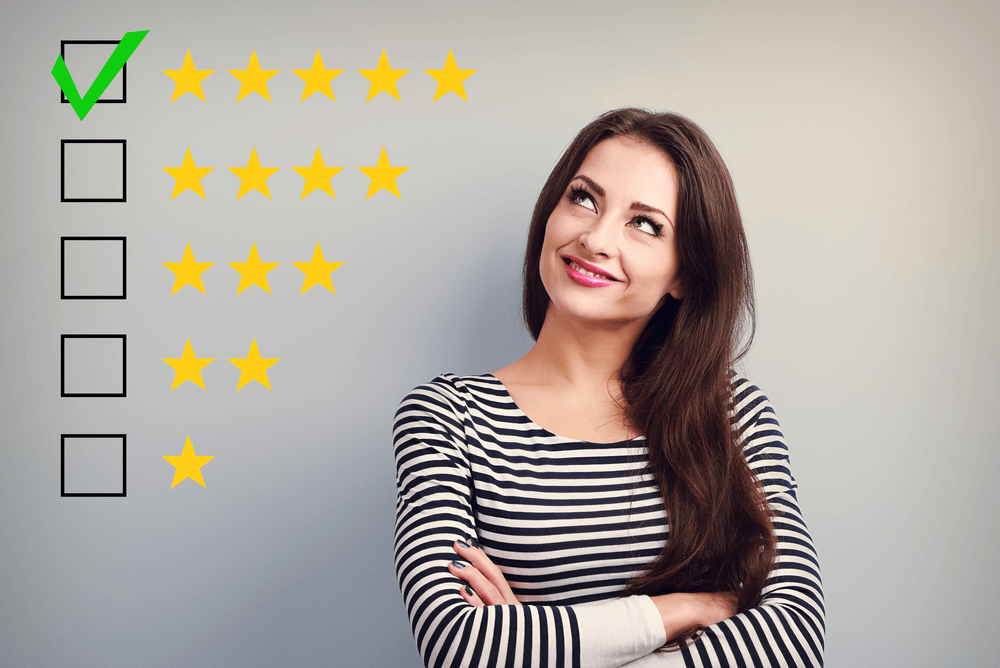 The topic of acquiring Amazon product reviews from purchasers of your products without peril is of paramount importance.  Product Reviews obtained in the wrong way can violate not only Amazon's policies but the Federal Trade and Commission Act.  You certainly want to avoid that at all costs!
How do Product Reviews Affect My Sales?
Reviews factor into Amazon's ranking formula.  That means your reviews do play a role in how high your item gets ranked and in part determine the order your listings show on a search result page.  Reviews have a far greater role than numbers alone.  Positive reviews can encourage people to buy and negative reviews can deter purchases.
There is a level of security in purchasing products that have a high approval rating from others.  Customers read product reviews prior to a purchase for many reasons:
To see if product lives up to its claims.
To evaluate what people liked about it.
To see how effective it is for their purposes.
To seek answers not provided in listing.
To gain additional insight into the product.
To see if it worked well for others.
To see what or why people didn't like it.
To find out more information before making a decision.
To feel confident in their purchase.
Clearly, product reviews influence buying decisions and have become a necessary part of the purchasing processes.  Most Buyers can tell if reviews are real and were written objectively.  Not all reviews will be 5 Star positive. Some negative reviews, ironically might even help a product to sell, as it registers as more authentic – not everyone is going to like everything about a product.  Most people would buy a product if a friend recommended it over the manufacturer touting it.  The same holds true with reviews.
Changes in Review Policy
Prior to October 2016, some Sellers incentivized their reviews. That means they offered free or discounted products, used review groups or memberships to solicit purchasers for reviews, offered refunds, wrote their own reviews, got friends and family to write reviews for them, used contests for reviews, paid social media influencers and used wording in emails that presently are against Amazon's Terms of Service. While direct compensation for reviews was a standing violation against Amazon's Terms of Service, a new stricter policy emerged to ensure reviews weren't rigged and fraught with divisive techniques.
In October of 2016 Amazon made major changes to how a Seller could obtain reviews from Buyers.  The practices listed above prior to October 2016 are prohibited now in Amazon's Terms of Service.  You can request reviews from purchasers of your products.  The secret lies in knowing what to say and what not to say in requesting it.
If you do ask for a review, you must keep in mind that:
You must be neutral – you can't ask just for a positive review only. You should request a candid review with no prompting.
 You can't appear to be biased in favor of a good review. An example would be "If this or that, please leave me a good review".  Rather, you must be impartial and request a review without any conditions.
 It is against Terms of Service to offer or imply goods or services, exchanges, discounts, free products, incentivized bribes or the like for a review.
Don't use Seller Central emails to send links to your websites, logo of your company, etc. These emails are to provide Customer service and answer questions about your product.
You can't ask Buyers to modify, change or remove a review.
Best Tips:
Wait until a Buyer has a chance to use your product prior to requesting a review.
Provide good Customer service and add value in your emails by offering helpful information about how to best use your product.
Don't send requests for both feedback and reviews at the same time.
Don't ask for a Five Star Review – that show bias.
Curtail the number of emails you send – don't bombard your Customers.
Make certain your reviews are from Verified Buyers.
Try a third-party review software to automate and organize your business.
With all the rules and changes surrounding acquisition of Customer reviews, this is where a third party like FeedbackWhiz comes in.
The FeedbackWhiz campaign manager provides an automated emailing platform that can help you stay in compliance with requests for reviews.  Automate when to send review request emails, target buyers who left you feedback but haven't left you a review, and even exclude sending emails to buyers who already left you a product review.  With their guidance, you will be able to send high converting emails to maximize your product review influx.
Not only can FeedbackWhiz automate emails for review requests, but it also includes a comprehensive Product Review Manager that allows you to:
Monitor any ASINs for product reviews on Amazon.
Allows you to view all your product reviews as they come in or group them by product. There is no more need to keep navigating from product to product on Amazon.
Displays review statistics and allows you to match the reviewer with a past order so you can communicate with the reviewer if a problem arises.
Get instant notifications when negative reviews arrive.
Using an all-in-one platform like FeedbackWhiz can save you time, help you monitor and grow your brand so you can focus on launching more products!