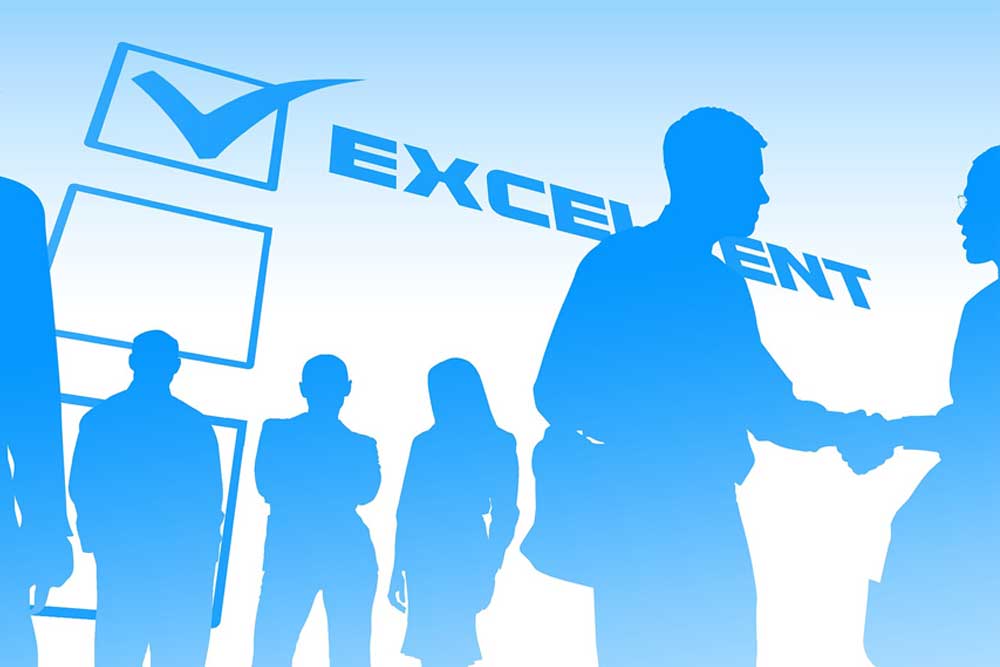 Struggling to get product reviews as an Amazon seller? Here are 5 of the best ways to get those reviews flowing in.
Are you struggling to get as many product reviews as possible? Are you looking at competitors with hundreds of reviews and wondering how they got them? Product reviews provide the crucial social proof that shows you are delivering a good product and quality service. Without these product reviews, your sales and conversion rates will suffer. So, to help you out, we've put together the top 5 methods to get reviews on Amazon in 2019.
Have a good quality product
In order to get good product reviews, you need a product that will generate good product reviews.
The better your products are, the better the customer experience, and the more likely they are to leave a positive review. An item that only meets the minimum expectations is unlikely to inspire any sort of review. A disappointing product, on the other hand, is likely to cause a deluge of complaints and negative product reviews, driving down your seller metrics and hurting your revenues.
Reliable service is also a key part of this equation. If an item arrives late, is poorly packaged or is in poor condition, your customer will not be happy. Remember: quality is about the entire transaction. from the moment they buy an item to the day it arrives.
Product inserts
For many buyers, a little prompting or reminder is all the need to leave a product review. Product inserts are a useful way to do this.
Put a little note inside your packages, thanking the buyer for their purchase and providing them with necessary feedback links.
Whether or not this will work will depend on the insert itself. It helps to have it professionally designed but it isn't always necessary. Sometimes, a handwritten note can be just as effective.
After you thank them for their purchase, include a message like this one:
"We hope you enjoy using our product.  If there are any issues please contact us directly and we will make things right!
We value the feedback we get from our customers. It helps us improve our product and service."  
If you have a moment, would you please leave us a product review as well?
Provide the link..
The Follow-up email
The easiest, quickest and most direct way to get product reviews is to use a follow-up email campaign in the days and weeks following purchase. As with product inserts, the follow-up email is all about providing value to the customer. You can not only say thank you and include a prompt for product reviews, but you can also include additional information about the product, like a "How to" PDF.
Timing and volume are important. You don't want to bombard a customer with emails. After two or three messages they start to lose their impact and can even actively antagonize the customer. If you buy a product and find yourself on the receiving end of daily emails, nagging you to leave a product review, it's hardly going to encourage you to leave that review or purchase from that seller again.
On the other hand, there's nothing wrong with a few targeted emails. A typical follow-up email sequence could run like this.
The day of purchase: Purchase confirmation
Before the customer has even received the product you can let him or her know it is on its way. This tells the customer that their order has been processed and ship. If possible it can include tracking information so they can see where the package is.
A couple of days after delivery: Purchase follow-up and review request
With the product nearly arrived it should be fresh in the customer's mind. This is a good opportunity to contact them to check everything is okay. This is a good opportunity to politely ask for a review. At the same time, though, you should ask them to let you know if there was a problem. This will help you address any concerns they have at an early stage and could avoid a piece of negative feedback which could have an impact on your reputation.
Two weeks after purchase: a final reminder.
This is probably your final shot. It's a chance to check in with the customer and find out if everything is going well. You could try a message along these lines:
'Dear XXXX,
It's been a little while since you received our product and we hope you're enjoying it. As you know the Amazon community relies on reviews from buyers like yourself to help them make their choice. A few words from you would go a long way to helping other buyers. If you have not already left a review it would help us tremendously if you could spare a few minutes to do so. Simply click on the (LINK or Image) below the product to leave your comments.'
Using a software tool like FeedbackWhiz, you can create a number of different email templates and automate the sequence to go out to the customers at the right time. This type of prompt engagement is likely to increase customer satisfaction and make them more likely to leave a review.
E-books and added content
Customers often respond well to the added value found in additional content like ebooks. An ebook can add an additional layer to their purchase and gives them a pleasant (and FREE) surprise that they might actually find useful. For example, if you've sold a saucepan, you could send them a book of simple recipes to get them started with your product.
Product bundles
Bundling up other related products is another good way to enhance the value of a purchase and to deliver beyond expectations. This will increase the perceived value of what a customer has received, increase their customer satisfaction, and encourage reviews.
The cold hard truth about the Amazon marketplace is that most happy buyers do not leave reviews. And reviews are an important part of how you are evaluated by the platform. So if you're strategy involves a hands-off approach, you aren't likely to get a huge number of product reviews.
The best way to succeed on Amazon is to develop a sales strategy that includes boosting your engagement with the customer, providing them with value, and making these steps a priority.