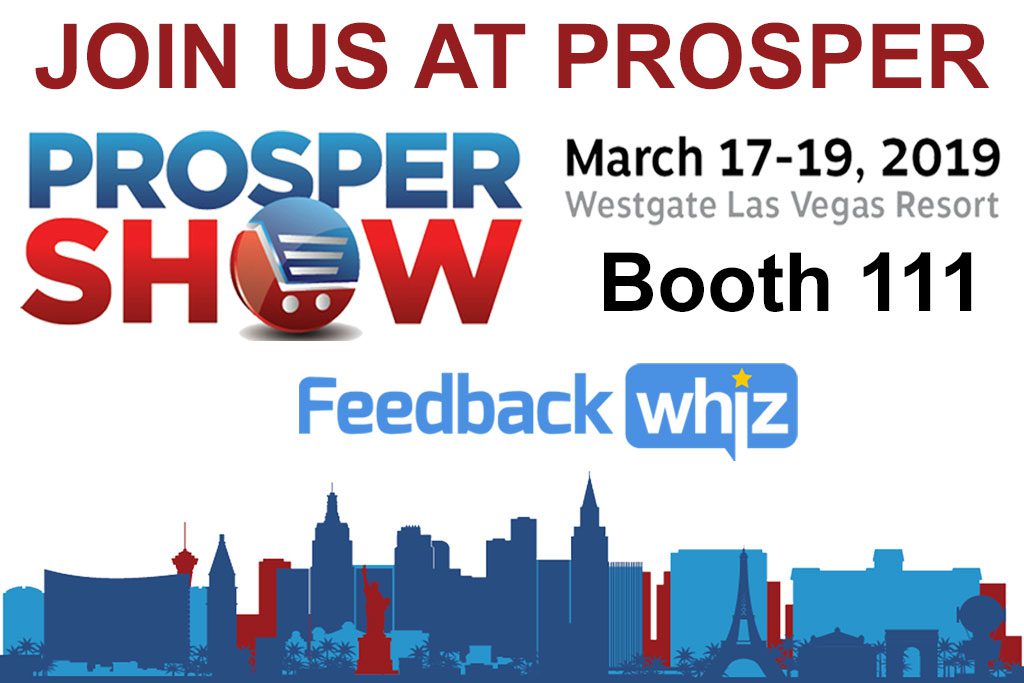 As the Amazon Marketplace grows, Amazon Conferences keep getting bigger and better. Here are some of the highlights for the calendar year ahead.
2019 is set to be a big year for the Amazon Marketplace. Estimates suggest the number of sellers on Amazon has reached 5 million! It's a popular place and it's growing fast which is both good and bad news for sellers. On the one hand, a bigger marketplace means more customers, but on the other, more sellers mean stiffer competition.
But competition aside, Amazon sellers have a lot they can learn from one another. Amazon conferences bring together successful sellers and the creators of Amazon tools to share their knowledge and give all attendees a leg up.
Mark your calendars! Here's a list of the Best Conferences in 2019 for Amazon Sellers:
Prosper Show: Las Vegas March 17 to 19
The Prosper Show is probably the biggest and best show of the year. And, you get to hang out in Las Vegas! This annual conference aimed at established sellers is designed to give everyone a chance to network, share ideas, look at some of the latest tools and hear from some inspirational business leaders.
Here you'll find several former Amazon leaders and CEOs from leading marketplace solution providers offering workshops and seminars to help you build your online reputation. It is firstly about education with an excellent keynote speech from Colin Colburn, an analyst at Forrester Research as well as a number of other speeches covering issues like how to create a successful video campaign on Amazon or how to source products from Asia and other regions.  
The list of exhibitors will also give attendees an opportunity to see what is new and useful to sellers.
The Prosper Show will be featuring some of the best Amazon seller tools on the market including FeedbackWhiz.
This Amazon software management tool has been earning rave reviews for its ability to integrate order data and provide the most sophisticated email automation tool on the market. It provides a fast, intuitive and affordable platform to engage with customers on many levels. Whether you're looking to improve the number and quality of product reviews you're getting, prevent getting negative reviews, contact customers to enhance brand awareness or discover the hidden trends locked within product reviews, FeedbackWhiz offers a solution.
You can find Feedbackwhiz at Booth 111. We will be giving away a bunch of prizes at the show. In the meantime, people who sign up with the following link can receive $100 off their registration! These codes are unique to your FeedbackWhiz and allow you to extend a special discount to your customers to attend the show.
Click here to register or use the discount code: EXIV848459.