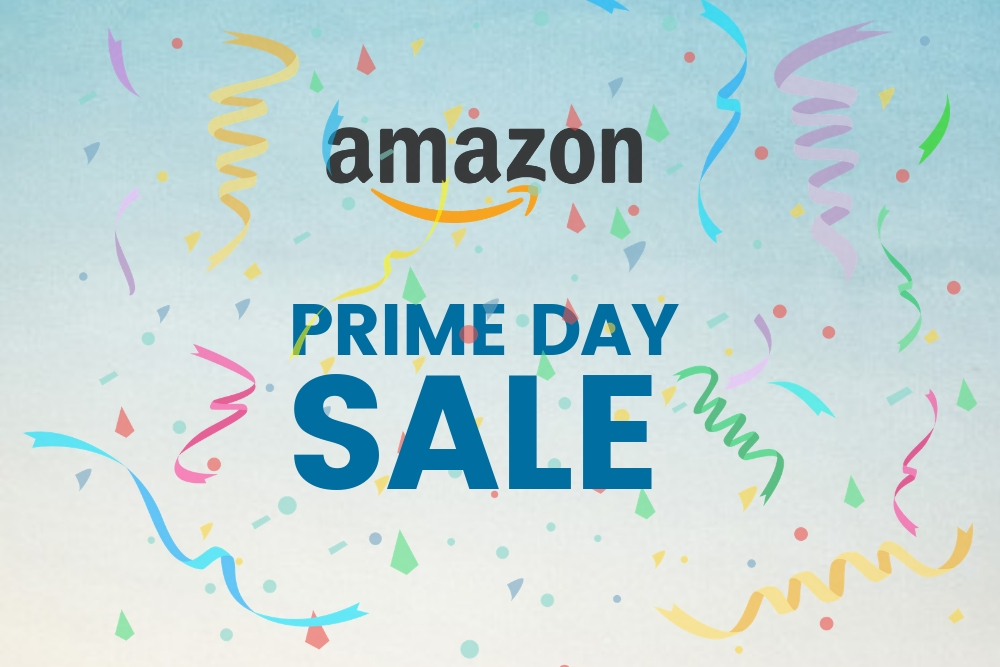 Are you primed for Amazon Prime Day? Leave it to Amazon to redefine a "day" as 36 hours (starting at noon July 16th and running through the 17th). Leave it to Amazon Sellers to take advantage of guaranteed increased traffic to boost sales from over 100 million Prime members worldwide. (The 2017 Amazon Prime Day was the biggest sales day of the year, busier than Black Friday or Cyber Monday or any previous Prime Day.) But it's truly more than just a day to do this. Amazon Prime Day is a launching point to gain increased sales in the weeks and months that follow. Even though it's July, it's not too early to start thinking about getting better positioned for the Christmas shopping season.
Here are ways to build on Amazon Prime Day and maximize your sales.
Bask in the Halo Effect
Amazon has increased its registration fees to run Prime Day Lightning Deals and for many sellers, there are more cons than pros. Let's say you've decided the expense and/or insufficient inventory to meet a huge demand hike aren't worth participating in the promotion. But just because you aren't selling any approved Prime Day deals, this is the day to discount. Take advantage of the Amazon Prime Day halo effect. Shoppers are primed (sorry, we know we've already used the pun, but it's hard to resist) to look for bargains. If you're offering them, even if not as part of the official promotion, buyers will find you.
Indeed, sellers report a 60 to 70 percent increase in sales for items discounted during Prime Day. Perhaps more importantly, it's not a one-day deal. Sellers report continued sales for weeks afterwards. That not only means increased revenue, but increased rankings, which further better positions you for more sales.
Advertise
One of the best times to run ads is on Prime Day. Sellers see up to a 300 percent increase in ad-attributed sales and 200 percent growth in ad impressions. Ideally, you should plan to spend running ads prior to Prime Day to whet interest. Keep in mind that you'll be competing with a lot of sellers running ads. Plan a campaign that is focused, that offers buyers real value and that can stand out from all the other promotions going on.
Connect with Customers
Let your customers know what discounts or special products you may be offering during Amazon Prime Day. Develop a targeted email campaign to promote your products and increase your conversion rates. Even if you aren't offering and Prime Day deals or associated "private discounts," it's still a good opportunity to reach out to customers with a friendly note, something to the effect of, "Hope you find some good bargains during Amazon Prime Day. Just want to let you know we're here to help you not only today but every day. Please consider visiting our site if you have need of our products/services. Thanks for being our customer."  
Get Your House in Order
There's going to be a huge surge of traffic on Amazon Prime Day. Maybe you aren't doing any special deals, but chances are that some percentage of that traffic may come across your listings. Which alone is a good reason to take a critical look at your listings. Make sure everything is up to date. Consider whether to highlight any of your best selling listings. Don't be afraid to ask for positive customer feedback, which helps improve your rankings.
Tomorrow is Another Day
Consider Amazon Prime Day as a preparation day, not just for the next Cyber Monday or Black Friday or Christmas or any other big promotion. Make sure you have sufficient inventory on-hand, your listings are accurate, you've addressed any customer issues and taken steps to get the highest possible customer feedback and you offer customers the highest quality for the best prices. That's how you stay successful as an Amazon Seller, not only on Amazon Prime Day, but every day.