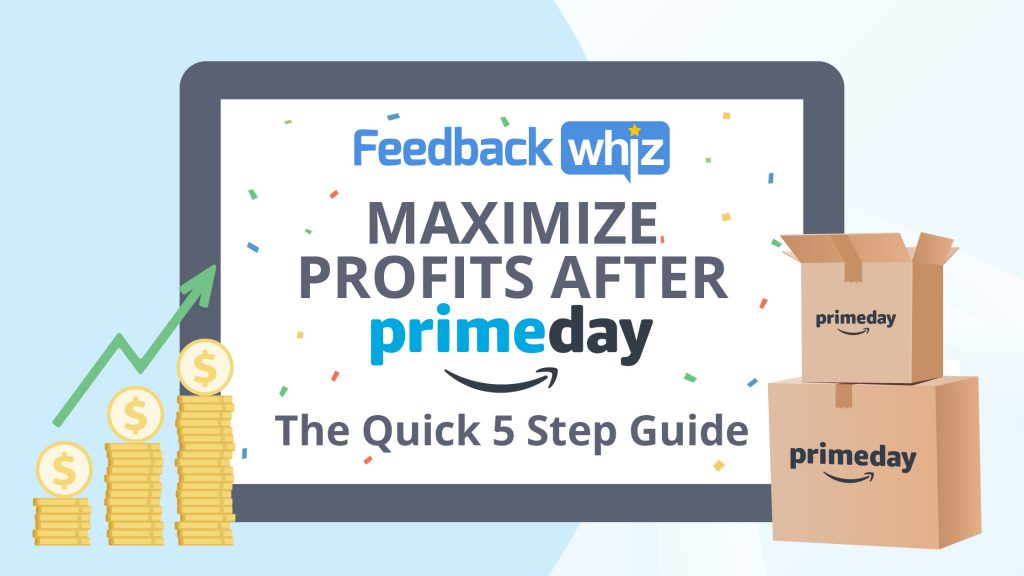 Amazon Prime Day is officially in the books, and the event was another massive success for customers and sellers alike. Amazon shoppers bought more than 300 million items during this year's Prime Day sale, up from roughly 250 million in 2021, making it the biggest Prime Day event in Amazon's history. There are some rumors there will be a second Prime Day in October, but that doesn't mean sellers can't dive in immediately and maximize profits after Prime Day.
Here are five steps on how to maximize profits in the days and weeks following Prime Day.
Five Steps: How to Maximize Profits After Prime Day
1. Generate More Product Reviews
The importance of product reviews on Amazon can never be overstated. 88% of consumers trust online reviews as much as personal recommendations.Having quality reviews in high quantity can separate you from your competition and make first-time buyers that are new to your brand more likely to give your products a shot.
So make sure to take advantage of the uptick in sales that came with Prime Day by requesting a review on each and every sale that you made. One way to go about this is to use the "Request a Review" button on the orders page in your Seller Central. 
But the best and most efficient way to request reviews is Amazon email automation. Whether you decide to create a custom template to send to your customers or to simply press the "Request a Review" button and let Amazon do it for you, FeedbackWhiz will help you schedule and automate the process so that every product review request goes out exactly when you want it to so that you can generate as much new feedback as possible.

2. Readjust Your Prices
Repricing on Amazon is an important thing to do year round. Making sure that your products are competitively priced against your competition but also priced to maximize your profit margin is crucial to long-term success. Re-evaluating your pricing is especially to maximize profits after Prime Day.
For many sellers, quantity is king on Prime Day due to the overwhelming traffic that the event brings. It is often a good strategy to lower prices and profits for the sake of making more sales to boost sales rankings, product reviews, and brand recognition. 
But sellers who forget to set their prices back to normal rates could miss out on profit margins usually generated by those sales. On the other hand, perhaps some products may work better at new or lower price points. Give your shop a nice thorough review to make sure your prices are optimized for a post-Prime Day market.
3. Reassess Your Advertising Spending and Budget
The same goes for advertising. Budgeting for major events like Prime Day, Black Friday, and the holidays is often very different from every-day advertising spending. Some sellers forget to adjust their budget back to normal while others simply do exactly that, setting everything right back to how it was before Prime Day. 
Keep in mind that your sales during Prime Day could have had a major impact on sales rankings, pricing, inventory, and other factors. Something that sold exceptionally well during Prime Day may need less advertising or be worthy of more focus moving forward. On the other hand, a poor seller might require more advertising to boost it or perhaps those funds would be better allocated elsewhere. Study your Amazon ACoS, TACoS and ROAS numbers and decide what advertising strategy makes the most sense moving forward.
View this post on Instagram
4. Correct Inventory Issues
When you think about how to maximize your profits after Prime Day, don't just only think about sales and advertising. It is imperative that you make sure that your inventory health is in order after the dust settles on Prime Day. Overstocked items can cost you an arm and a leg in storage fees and hurt your IPI scores while understocked items can hurt your bottom line as sold out products can't generate sales and profits.
Amazon also continually updates their Fulfilled by Amazon (FBA) Inventory Performance Index (IPI), and sellers can routinely be charged for storage limit fees. And unfortunately, your IPI history can reflect your current IPI score as Amazon assesses your inventory. Here are some quick tips on inventory management.
Keep a close eye on how your long-term sales have been affected by Prime Day and plan your inventory accordingly.
5. Use the Proper Tools to Build a New Digital Campaign Strategy
FeedbackWhiz's Amazon P&L tool is perfect for crunching numbers to determine the best course of action for your business. By factoring in every element of your business from cost of goods to Amazon fees to advertising spending, you can see exactly how much profit you are making on each individual product, sale, and campaign. Best of all, this data can be viewed in customizable charts that allow you to analyze specific dates and situations.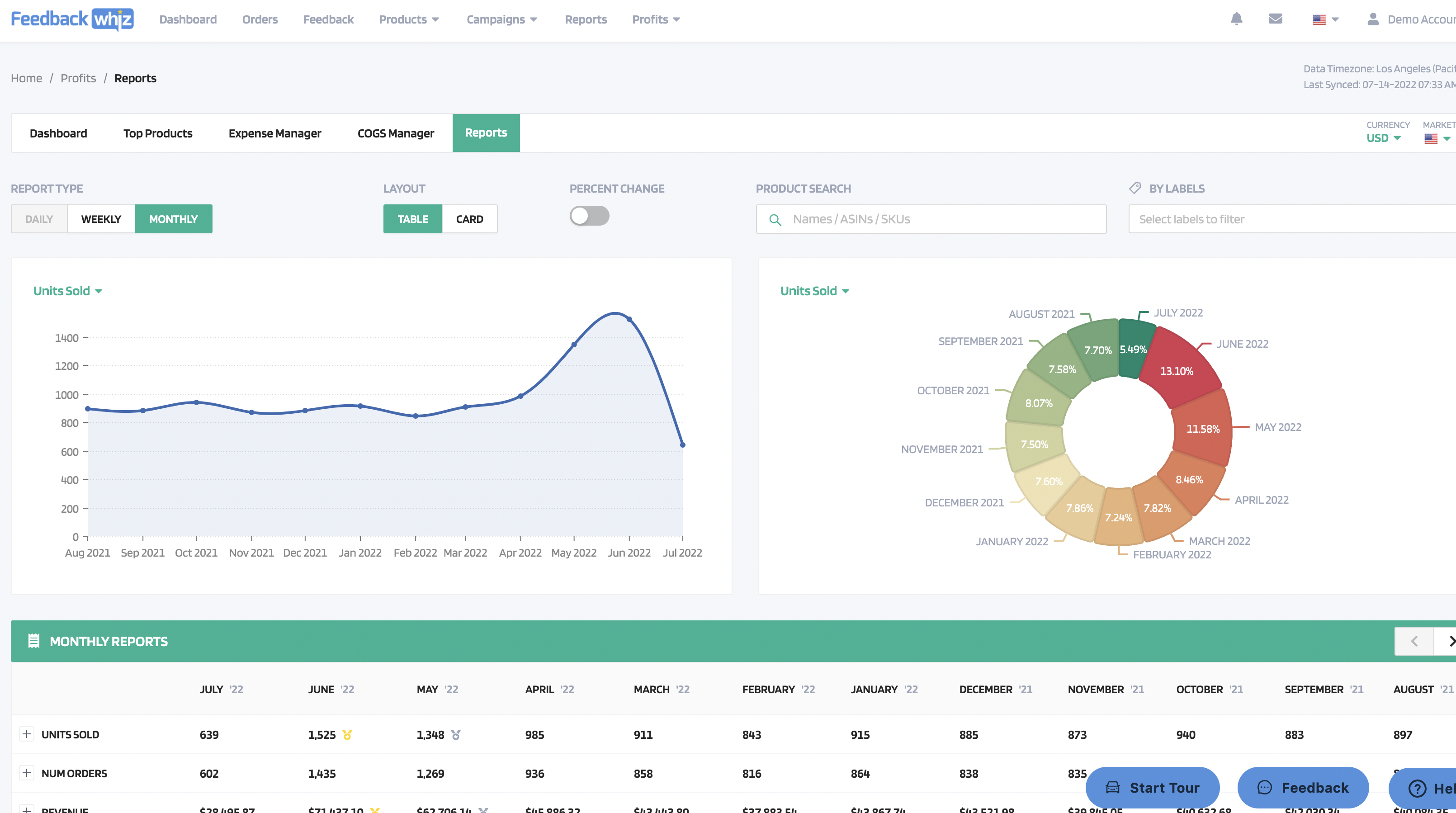 For example, you could compare your sales on a certain product or category for Prime Day vs. the week that follows. This will allow you to easily visualize which of your products have seen continued growth after Prime Day or which have returned to normal after the event. You can also easily sort your best and worst selling products over different time frames and build strategies around these statistics.
Related: How Prime Day Will Change Your Digital Strategies.
Take advantage of these great tools to maximize profits after Prime Day.
*Editor's Note: This article to help maximize profits after Prime Day was originally published on Jun 30, 2021. It was updated July 14, 2022.