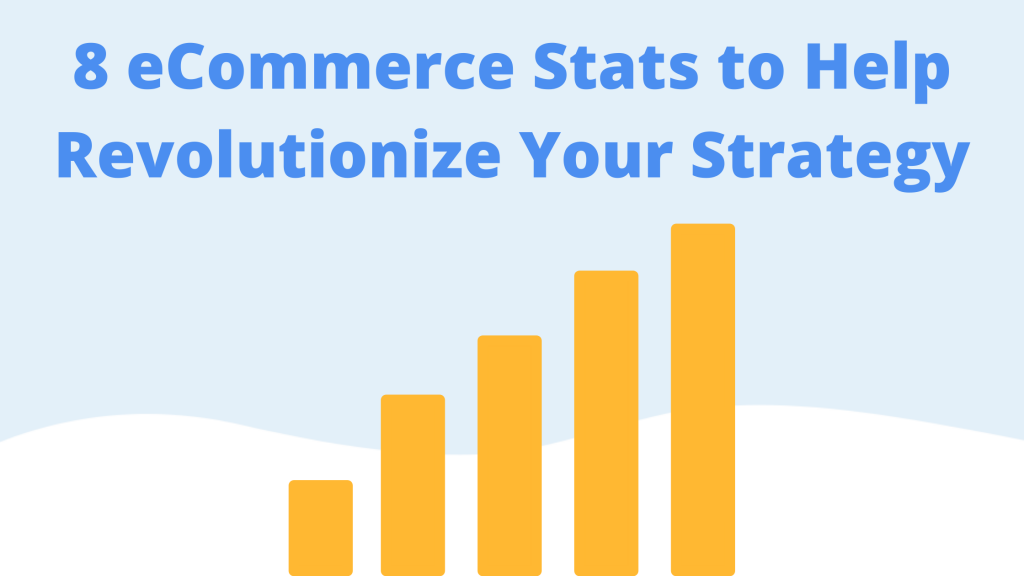 What we may already have suspected as much, the eCommerce statistics detailed in the Future of Commerce 2021 study by Shopify confirms it—young consumers and the pandemic combined continue to drive-forward the behavioral shift from brick-and-mortar stores to eCommerce. 
Here are 8 eCommerce statistics, why they are important to the success of your eCommerce strategy, and what you can do moving forward.
1. Younger Consumers Discover Brands Through Social Media
Younger consumers who purchase from independent retailers discover brands via social media: 54% compared to 43% of middle-aged (35-45) consumers and 25% older (55+) consumers.
Why It's Important
Younger shoppers are more likely to purchase via social media (28% vs 20% middle-aged online shoppers and 8% of older consumers).
If you're not using social media to its fullest extent, you're losing younger consumers, who are the future of eCommerce. Even middle-aged consumers are not that far behind in employing social media to discover brands and make purchases.
And it's not just that you aren't reaching out to and engaging potential customers (as important as that is). Social media is an essential tool to analyze trends, reach new markets and build your brand.
Related: How to Boost Organic Amazon Rankings with External Traffic.
2. Consumers Prefer Green Products
62% of younger consumers prefer green or sustainable products. The majority of middle-aged consumers and almost half of older consumers also base their buying choices on product sustainability.
Why It's Important
Look to work with vendors who supply green or sustainable products, or have some sustainable component. At the very least, use sustainable packaging. As Business News Daily points out, "Approximately 83% of respondents said they felt it was 'important or extremely important' that companies design their products to be more environmentally friendly."
3. Free Shipping Can Make or Break a Purchase Decision
59% of consumers say free shipping would enhance their online experience. 
Why It's Important
Free shipping is no longer a competitive differentiation strategy, it's a must if you want to be competitive. When you consider that something like 75% of ecommerce shopping carts are abandoned, a likely reason is they are looking for a better deal elsewhere.
That better deal in many cases is free shipping. Sign up for Amazon Prime if only because your competition is because they recognize the value of free shipping to make or break a clicking the Buy button.
4. Declare Your Independence
50% of consumers look for independently owned businesses. Since the pandemic, consumers are making  a more concerted effort to buy from independent stores.
Why It's Important
You sell on Amazon, but you need to make clear you are an independent brand selling on the Amazon platform. Promote your brand combined with the ease and convenience of Amazon shopping. As the Shopify report points out, "Independent brands that improve their discoverability and fulfillment capabilities are poised to succeed."
5. Go Small – 65% of Consumers Support Small Biz
Consumers support small businesses. 65% of consumers say they do.
Why It's Important
Think small to sell big. You sell on Amazon, but emphasize wherever possible in your branding that you are still a small business.
Related: 8 Ways to Use Amazon Brand Registry to Increase Sales.
6. Be Charitable
49% respond positively to retailers that make a corresponding donation to a charitable cause with a purchase.
Why It's Important
Partner with one or more nonprofits to donate a portion of sales. Make the charities and donations a prominent part of your marketing message on your listings, website and any social media. Especially during the pandemic, you and your customers can feel great about doing good.
7. Expand Into New Marketplaces
Consumers in Canada, France, Australia, the UK, and India are more likely than US, German, and Japanese consumers to have shopped online for the first time since the pandemic was declared.
Why It's Important
Expand your business into international markets. Afraid dealing with different currencies and marketplace conditions? An Amazon Profit and Accounting Tool provides easy currency conversions and international marketing data.
8. The Impact of COVID-19
Consumers in the UK, Spain, Italy and New Zealand say that COVID-19 has significantly changed the way they shop.
Why It's Important
As you see in the above chart, more consumers in these countries are shopping online as the pandemic has made shopping stores problematic (and in many cases actually prohibited by government-mandated lockdown). This is literally a captive audience that will continue shop online even after the pandemic subsides. It's not that hard to expand into international markets and FeedbackWhiz makes it even easier.
The eCommerce Statistics Don't Lie
FeedbackWhiz Increases Your Statistical Chances of Success
One of the best ways to revolutionize your business based on the insights of these eCommerce statistics is to make use of FeedbackWhiz Amazon seller tools. Get started by viewing a free demo of FeedbackWhiz, and starting your 30 day free trial.