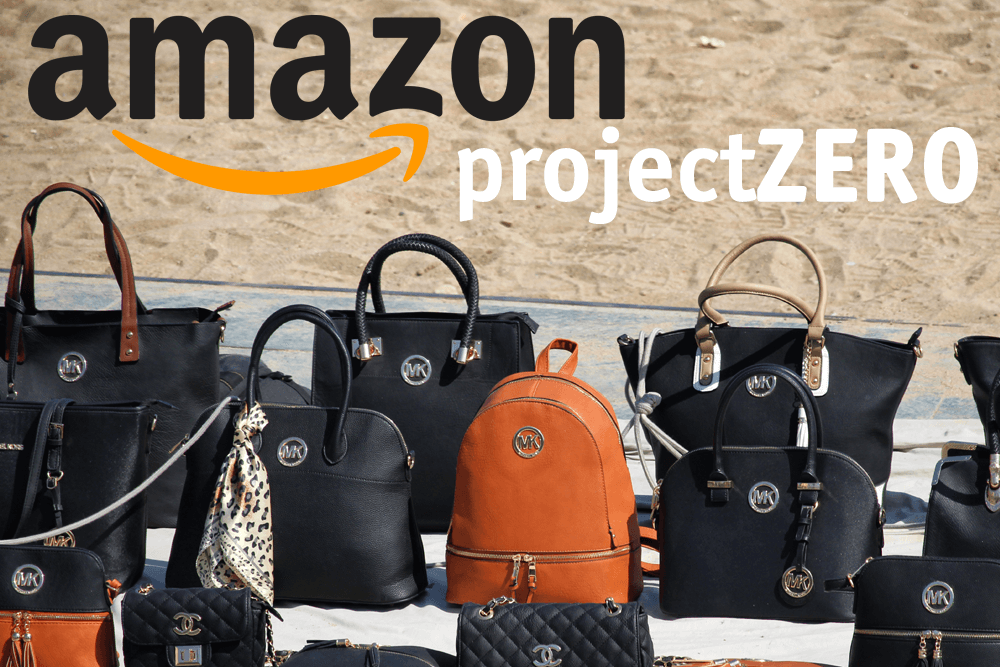 One of the most frustrating issues that Amazon sellers have to deal with is protecting their brand from counterfeiters. Counterfeit listings have a negative impact on both sales and brand perception as customers receive products of inferior quality to their authentic counterparts. Amazon is finally taking action against counterfeiting with it's recently announced the program, Amazon Project Zero.
How Amazon Project Zero Works
In its announcement, Amazon mapped out three key features in Project Zero that will help the online marketplace to cut down on counterfeiting.
Automated Protections
Amazon plans to put its machine learning technology to use by scanning over five billion daily listing update attempts for potential signs of counterfeiting activity. As brands provide unique information about their products such as logos and trademarks, Amazon's automated protections should continue to get more and more accurate.
Self-service Counterfeit Removal
The current process of counterfeit removal is time-consuming and inefficient as sellers must report suspected counterfeits to Amazon and wait for the review process to be completed before action is taken. Project Zero will optimize the counterfeit removal process by putting the power in the sellers' hands. Brands will be able to remove counterfeit listings from Amazon's store directly, and the data from these removals will feed into the machine learning to help the system become more accurate at detection in the future.
Product Serialization
While automated protections and self-service counterfeit removal will help get rid of counterfeiters that already have their products listed, product serialization is intended to prevent those products from ever being on Amazon in the first place. Brands that apply for serialization will have the opportunity to add a unique code to their products which will be scanned upon arrival to the Amazon warehouse to confirm their authenticity.
Enrolling In Amazon Project Zero
Project Zero is currently available on an invite-only basis. Brands interested in enrolling can join the waitlist here. Amazon says that it will reach out to brands on the wait list as it is ready to add them to the program. To be eligible for enrollment in Project Zero, you must have a government-registered trademark and have your brand currently enrolled in Amazon's Brand Registry.
Brands that join Project Zero will receive required training on how to use Amazon's tools to remove counterfeit product listings effectively. In order to keep their Project Zero privileges, brands will be expected to have a very high accuracy rate when it comes to counterfeit removals. Amazon will monitor these removals to make sure that their tools aren't being misused.
Enrolling in Project Zero will be free of charge. There will be a charge for utilizing the product serialization service, however. This charge will be between $0.01 and $0.05 per unit and will be based on volume.
Amazon states that product serialization is not required to join Project Zero, but that brands that have opted into this service have seen the best results. Companies will have to decide for themselves if the cost per unit is worth the added brand security that would come with serialization.