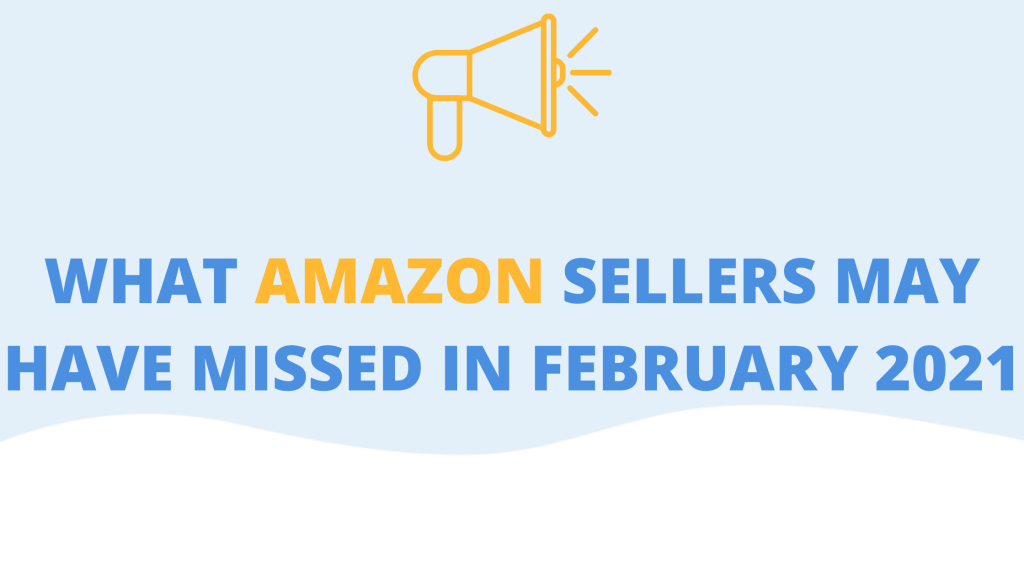 As COVID-19 vaccines continue to roll out around the United States, people around the country are finally starting to see the light at the end of the tunnel. But even as things slowly begin to get back to normal in the United States and around the world, there is no doubt that 2020 had a massive impact on eCommerce that will last long after the coronavirus crisis has passed. And it isn't just Amazon that saw a boom; other eCommerce giants like eBay and Shopify saw large gains as well. Here's what Amazon sellers need to know from February 2021.
February 2021 eCommerce and Stock Market Trends
The rise and fall of GameStop's stock value in late January and February 2021 was a major story that dominated headlines. But it was a difficult story to follow for those that aren't familiar with the inner workings of the stock market. We broke down exactly what happened, why it happened, and what lessons Amazon sellers can learn from the volatility of a hot market.
eBay had a fantastic year in 2020, hitting $100 billion of gross merchandise volume thanks to a 17% year-over-year jump from 2019. The online marketplace has remained relevant in the eCommerce space despite the major rise in competition from retailers like Amazon and Walmart. Sales trends and competition in your business's niche are worth keeping up with on eBay even if your business doesn't use the platform.
The Amazon Echo Dot became the first product ever to hit one million product reviews this year. Popular products are generating more reviews than ever on Amazon as the website has made it easier than ever to leave a product review with just one tap on your mobile device. Positive feedback and reviews continue to be a major driving force in sales on Amazon.
Shopify is not a direct competitor to Amazon as it provides services to business owners as opposed to products. But as it continues to grow and potentially make it easier for third-party sellers to veer away from Amazon, it might not be surprising to see Amazon make its way into this space as well.
Whether you sell on Amazon exclusively or are looking to branch into other eCommerce platforms, there are plenty of great statistics to learn from and consider. Here are eight eCommerce stats that you should know.
Tips and Tools for Amazon Sellers
Yahoo! Finance shares FeedbackWhiz's new profit and accounting tool makes it easier than ever to analyze all of your Amazon store's data to find out how much profit each product in your store is generating and where there might be room for improvement.
Some Amazon shoppers get all the way to the point that they have added your product to their shopping cart before they wind up deciding not to buy it. Learn what you can do to help improve on your conversion rates and to cut down on your products being abandoned before the final sale.
The United Kingdom's separation from Europe became official on January 1, 2021. This move will have an impact on all Amazon sellers that sell in the United Kingdom or import any goods from there. The effects of Brexit for Amazon sellers are covered in detail here.
Amazon's Q4 earnings call earlier this year packed quite the punch. This breakdown unpacks all of the key statistics from that call and what Amazon sellers should expect as Jeff Bezos steps down from the CEO position with the company.
Wanna get all the latest and greatest news and selling tips delivered directly to your inbox? Simply subscribe to our newsletter by submitting your email below!