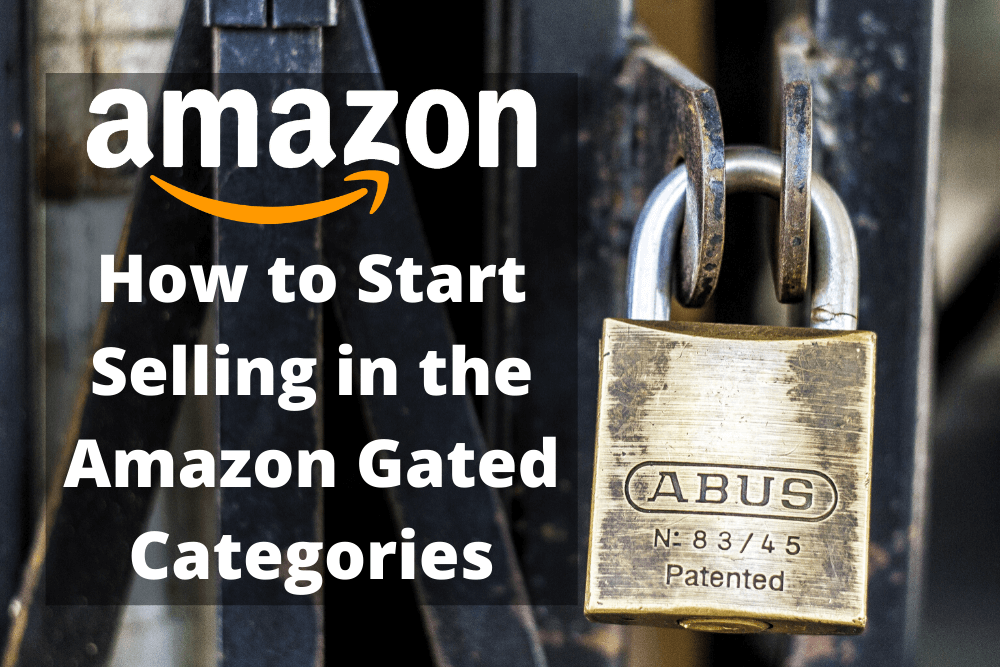 To sellers new to Amazon's platform or those attempting to break into Amazon gated categories for the first time, the entire process can be quite overwhelming. We are here to help. In this primer, we'll cover everything from which categories are and aren't gated, why this is the case, and how you can put yourself in the best position possible to gain access to these restricted categories.
What are the Amazon Gated Categories?
Amazon makes routine adjustments to its gated and ungated list in response to the market and the needs of its customers. Seller Central provides this list of Amazon gated categories:
Automotive & Powersports
Collectible Coins
Entertainment Collectibles
Fine Art
Fine Jewelry & Precious Gems
Grocery & Gourmet Food
Holiday Selling Requirements in Toys & Games
Industrial & Scientific
Join Amazon Handmade
Join Amazon Subscription Boxes
Made in Italy
Music, Video, DVD, & Blu-ray
Professional Services
Sports Collectibles
Streaming Media Players
Watches

Why Does Amazon Restrict Some Product Categories?
There are a handful of different reasons why Amazon restricts certain products and categories. Virtually all of these reasons boil down to ensuring the safety and quality of the products in these categories.
Categories like collectible coins, fine art, jewelry, and watches are gated due to the expertise required to produce, authenticate, and sell products in these categories. Quality assurance is a top priority on Amazon, and complex categories require the seller to prove that they are an expert in the field capable of holding up this high standard.
On the other hand, a category like Video, DVD, & Blu-ray is gated due to a large number of fakes and counterfeits that have flooded the marketplace in the past. To make sure that its shoppers end up with authentic copies of the movies that they order, Amazon gates this category from sellers who can not prove that they are getting their inventory from reliable, authentic sources.
Why are Amazon Gated Categories Good for Sellers?
While the ungating process can sometimes be a frustrating one, it has its perks. As an Amazon seller, you should care about the safety and quality of your products as much as Amazon does, and selling in a gated category can show that you do. Proving that you and your product are worthy of approval in a gated category helps to legitimize your brand as an expert in the space.
In addition to what selling products in a gated category can do for your brand and reputation, there is a far more practical reason why Amazon gated categories are great for sellers; less competition. Amazon has millions of third-party sellers on its platform, and new entrepreneurs join the marketplace every day. Every seller with a professional account has ungated access to 20 categories, making selling in these categories an extremely competitive endeavor that will only continue to get more competitive as time goes on.
Gated categories, on the other hand, are blocked off from new sellers by default, adding a level of exclusivity to them which means fewer competitors in the space. And the more difficult it is to get ungated in a category, the less competition you will have to deal with. Even relatively "easy" Amazon categories to ungate will still scare many sellers away; the more complex categories wind up only being accessible to experts in the field.
With less competition in your way and Amazon's seal of approval on your business via your ungating of the category, gated categories can be a blessing in disguise for some Amazon sellers.

Am I Selling an Amazon Restricted Product?
In addition to Amazon gated categories, there are plenty of specific product restrictions as well. Amazon lists restriction details on products within the following categories on Seller Central:
Alcohol
Animals & Animal-Related Products
Composite Wood Products
Cosmetics & Skin/Hair Care
Currency, Coins, Cash Equivalents, and Gift Cards
Dietary Supplements
Drugs & drug paraphernalia
Electronics
Explosives, Weapons, and Related Items
Export Controls
Food & Beverage
Gambling & Lottery
Hazardous and Dangerous Items
Human Parts & Burial Artifacts
Laser products
Lighting
Lock Picking & Theft Devices
Medical devices and accessories
Offensive and Controversial Materials
Pesticides and Pesticide Devices
Plant and Seed Products
Postage Meters & Stamps
Recalled Products
Recycling electronics
Subscriptions and Periodicals
Surveillance Equipment
Tobacco & Tobacco-Related Products
Warranties, Service Plans, Contracts, and Guarantees
This list of Amazon restricted products includes some items that are outright not allowed to be sold on the website (such as lottery tickets and tobacco) and some that must meet specific requirements or be ungated. In addition to these general rules, Amazon also restricts some specific brands, and rules for approval vary from brand to brand.
In Seller Central, when you click on "Add a Product" and attempt to list a new product, you will be informed if your product, category, or brand is gated or restricted on Amazon. From here you will also have the opportunity to read the rules and criteria for earning access to sell these products if that access is available, and you'll be given a link on where to apply for said access.
If you aren't sure whether or not your product is restricted or if it falls into a gated or ungated category, it is best to contact Amazon's customer service team for more information. Listing an item improperly is a violation of Amazon's Terms of Service and can put your account in danger. It is best to reach out to customer service to ensure that you have the proper approval to sell your products.
Helpful Tips For Ungating Restricted Categories
Virtually all of the Amazon gated categories require you to have a Professional Account and a low order defect rate as a part of the ungating process. Amazon takes a lot of different factors into account when determining which sellers to approve to sell in gated categories, and one of those factors is your account health. Fortunately, there are proven methods to help you make sure that your account is in good standing and that your customers are satisfied.
Proving to Amazon You Are a Trustworthy Seller
For most sellers, maintaining consistent account health will not be an issue. Being sure to get shipments out on time and honoring Amazon's A-to-Z guarantee policy are good business practices that will also positively affect your account health, and these criteria become even easier to meet if you use Fulfilled by Amazon.
Another important element of maintaining a low Order Defect Rate is through earning positive feedback on your account. An automated email service like FeedbackWhiz can help immensely in this category.
With FeedbackWhiz, you can create beautiful email templates using images, GIFs, and calls to action to request product reviews from your buyers. Because these templates are fully customizable, they have the potential to be far more attractive, unique, and true to your brand than the basic email Amazon sends out when you click the "Request a Review" button.
These emails can also be scheduled to go out at a time that makes sense based on your product. If you have a complex product that will take some time for your buyers to use and enjoy, you could schedule your feedback request email to go out two or three weeks after your product has been delivered. On the other hand, if you have a fun and simple product that will be ready to review shortly after receipt, you could schedule your email to send just days after delivery.
Smart scheduling of your automatic emails increases the likelihood that your customers will leave feedback. While positive reviews on your products do not directly affect your Order Defect Rates, they do help you to generate more sales and in turn, create more happy customers. Some of these customers will leave feedback on your seller account, which does affect your ODR. Both product reviews and seller feedback help establish you as a reliable seller that Amazon can trust within its restricted categories.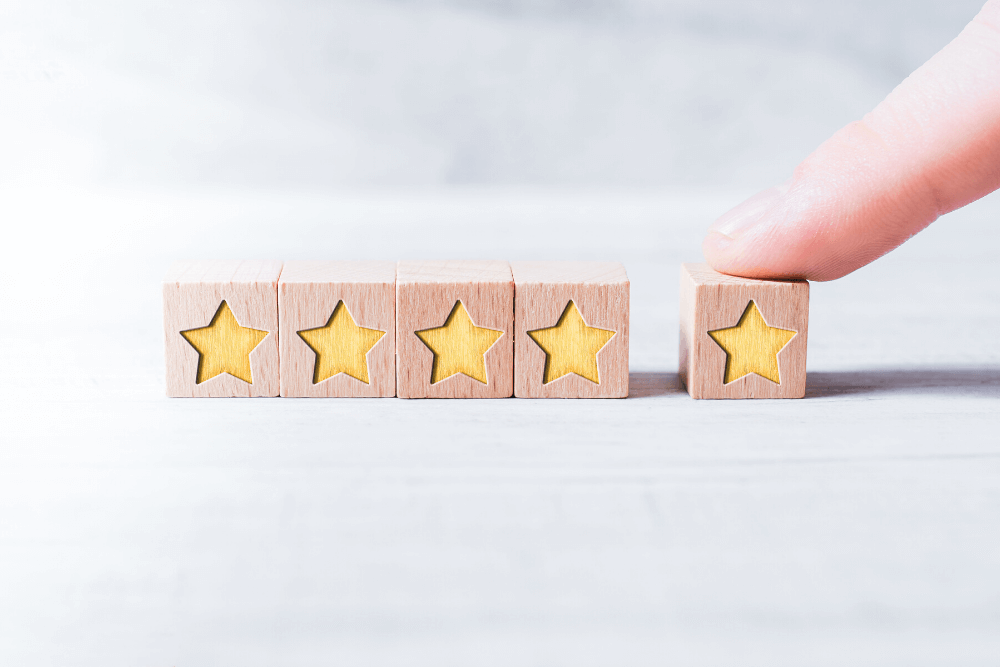 Maintaining Great Product Ratings to Keep Selling Restricted Items
Gaining access to a previously gated category on Amazon can be a thrill and be a tremendous opportunity for your business. But that excitement won't last for long if you are unable to maintain the high standard that allowed you to get ungated in the first place.
Negative product reviews are unfortunately just a part of doing business on Amazon. There is a silver lining to these reviews, however; they give you the opportunity to show off your exemplary customer service.
FeedbackWhiz offers 24/7 monitoring on all of your products. You will receive a notification every time that you receive a negative review on one of your items. With this knowledge, you can jump into action immediately by reaching out to the buyer who left the negative review to offer a solution.
In many cases, you can successfully remedy the situation and your customer will sometimes remove their negative product review. In other instances, regardless of whether they remove their product review, your customer may leave you positive feedback on your seller account for the professional manner in which you handled the situation. This positive feedback will improve your Order Defect Rate and account health.
24/7 monitoring also allows you to notice other important changes to your listings such as the title of your listing being changed or if you lose the buy box. Some shady competitors could try to hijack your successful product by leaving negative reviews or changing your listing title to something inaccurate that might lead to customer confusion and disappointment. Catching these offenses early can give you a chance to report them to Amazon and address the issue before too much damage is done.
Specific Requirements For Ungating Each of the Restricted Categories
Automotive & Powersports
To sell in this category, Amazon requires that "New Professional sellers are required to have an independent e-commerce website that can be reviewed, and existing Professional sellers are required to have an account in good standing." You will also be required to sell products with existing universal product codes (UPC) with the exception of approved private label brands. This is one of the easier gated categories to get into if you already have an existing e-commerce store for your automotive products or are willing to build one.
Collectible Coins
Unless 100% of a collectible coin seller's items are legally recognized government mint or graded by Amazon's approved graders, a collectible coin seller must be a member of one of the following organizations to be considered for ungating:
PNG – Professional Numismatist Guild
ICTA – Industry Council for Tangible Assets
PCGS – Professional Coin Grading Service
NGC/PMG – Numismatic Grading Corporation/Paper Money Guarantee
Other factors will also be taken into consideration including the prospective seller's number of years in the business and their participation in trade shows.
Entertainment Collectibles
The entertainment collectibles category on Amazon is highly selective when it comes to adding new sellers. Not many specific requirements are offered on the help page for seller requirements, with most of the details covering the requirements for what type of items can be sold and how they must be verified and authenticated.
Strong past performance history on Amazon is mentioned as a requirement, so this is a category that would likely be much easier to unlock for existing Amazon sellers than it would be for new ones. Interested sellers are required to email Amazon's collectibles team their pitch on why they should be allowed to sell entertainment collectibles; prior experience away from Amazon in the field would probably go a long way.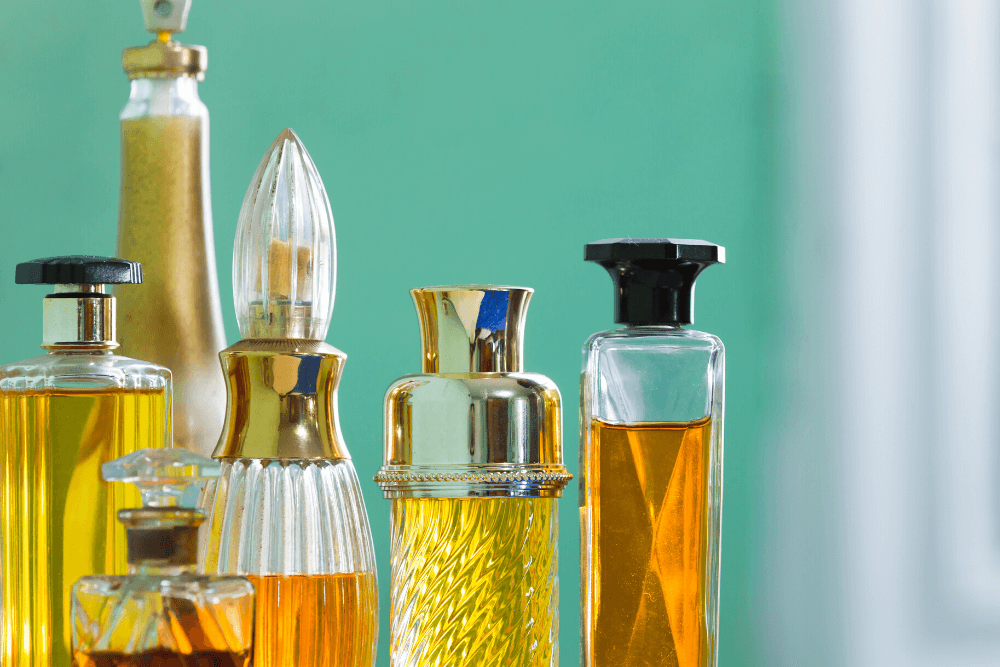 Fine Art
As of January 2020, Amazon is not currently accepting new applicants in the fine art category. If and when the category opens up again, potential sellers must fulfill at least two of these three requirements:
In this business for a minimum of three years
Significant online presence through a proprietary or third-party site (examples: 1st Dibs, Artsy, and Artnet)
Application of a curatorial element to your gallery selection through yearly exhibition schedules, published essays, or exhibition catalogs
Other considerations include the diversity of artists offered, membership in a recognized art organization, and participation in an international, vetted art fair.
Fine Jewelry & Precious Gems
Sellers interested in selling fine jewelry are only permitted to sell brand new, authentic jewelry; no knock-offs or vintage jewelry pieces can be sold within this category. To apply for ungating, you must find an established fine jewelry product under the "Add a Product" section of your Seller Central. Here, you will be prompted to request approval.
Upon requesting approval, you will be directed to the Amazon Jewelry Quality Assurance Quiz. If you are able to pass this quiz and your Amazon account is in good standing, you may earn category approval. To keep access to this Amazon gated category, you must follow its strict quality assurance guidelines.
Holiday Selling Requirements in Toys & Games
While Toys & Games is an ungated category, you must meet specific requirements to be allowed to sell in this category via Fulfilled by Seller in November and December. Those requirements are as follows:
Your first sale on Amazon must be prior to September 1, 2019, and does not need to be specific to Toys & Games.
You must have processed and shipped at least 25 seller-fulfilled orders from August 15, 2019, through October 14, 2019.
Your pre-fulfillment cancel rate must be no greater than 1.75% from September 15, 2019, through October 14, 2019.
Your late shipment rate must be no greater than 4% from September 15, 2019, through October 14, 2019.
Your order defect rate must be no greater than 1% as of October 14, 2019.
This only applies to seller-fulfilled orders; Amazon FBA users can continue to sell Toys & Games without restrictions during the holidays.
Industrial & Scientific
The Industrial & Scientific includes product types such as "Lab Equipment & Supplies, Industrial Materials, Power Transmission, Electronic Components, Sanitation, and Janitorial". For private label products in these categories, Amazon suggests contacting them for specific details.
Join Amazon Handmade
Amazon Handmade is a new Artisan-only community on Amazon that is geared towards those that handcraft their own goods. This program has a different fee schedule than regular professional seller accounts that can be reviewed on Amazon Handmade details page.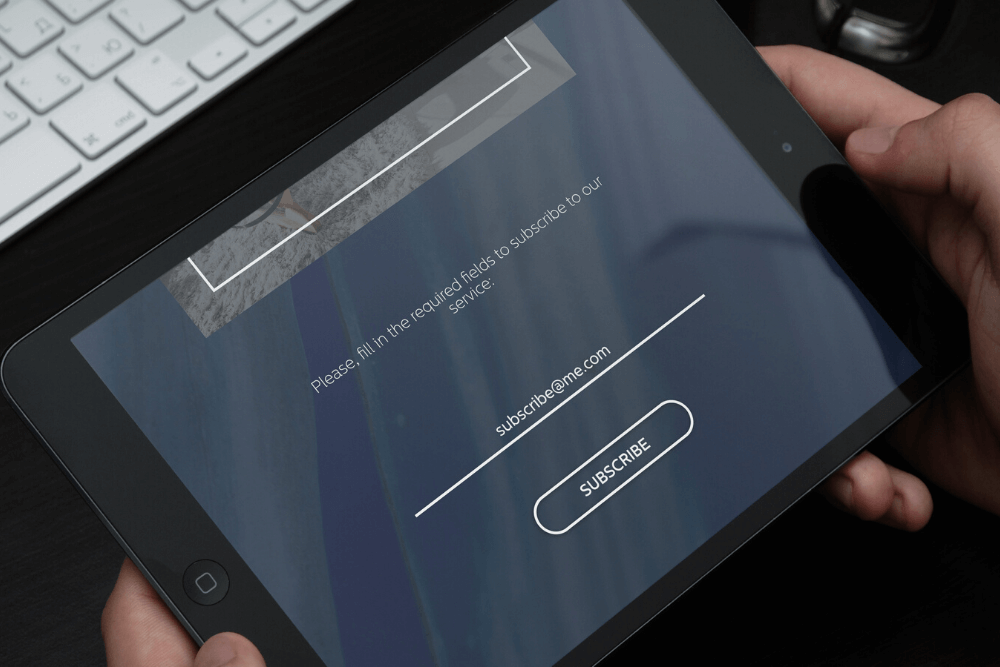 Join Amazon Subscription Boxes
In order to apply to sell subscription boxes on Amazon, a seller must be able to send their fully-assembled and curated box to customers in all 50 states, Guam, and Puerto Rico. During the application process, you will be asked whether you already have a subscription box service with subscribers or if you are looking to launch a new service. You will also be asked for the category of your box and details about your company. Once you have provided Amazon with the details for your subscription box concept, you will be contacted if approved for the program.
Made in Italy
Per Amazon's description, "Amazon's Made in Italy storefront is a section dedicated to Italian products that can be classified as 'Made in Italy' according to current regulations. The products in the Made in Italy storefront include those made by large companies, small businesses, and even artisans. The aim of the store is to spread the style and tradition of 'Made in Italy', a label synonymous throughout the world with a refinement of materials, attention to detail, and creativity."
To receive approval, products must be made entirely in Italy or meet Amazon's guidelines of being transformed or processed in Italy. As opposed to ungating this entire category, you can request approval on a product by product basis in this program.
Music, Video, DVD, & Blu-ray
In its efforts to crack down on counterfeiters, Amazon now requires clear proof of the source of your music, DVD, Blu-ray, and 4K purchases. To earn approval in this category, you must provide:
Your primary source(s) of inventory
An estimate of the number of units you plan to sell
A minimum of 1 invoice from your largest inventory source that is representative of the types of products you plan to sell
This invoice will be verified, and selling products in this category that aren't properly sourced is strictly prohibited.
Professional Services
Amazon is branching into the professional service space and is accepting applications in this category. To be approved, sellers of services must meet the following requirements:
Application: Providers must pass our initial application process including business verification.
Background Checks: Providers must pass a business background check. For in-home services, individual technicians participating in the program must also pass background checks.
Licenses and Authorizations: Providers must have appropriate business licenses and authorizations to perform the services they offer on Amazon. For more information about license requirements, see Selling Services Terms. All providers must be eligible to work in the U.S.
Insurance: Providers are required to carry certain insurance coverage limits. For more information about insurance requirements, see Selling Services Terms.
Sports Collectibles
As is the case with the entertainment collectibles section listed above, there aren't too many requirements specific to the category listed on this help page, only details on the types of items that you can sell; ones that are graded by Amazon-approved third-party grading services. This is another highly-competitive category that factors in past history on Amazon and proof of competency in this market.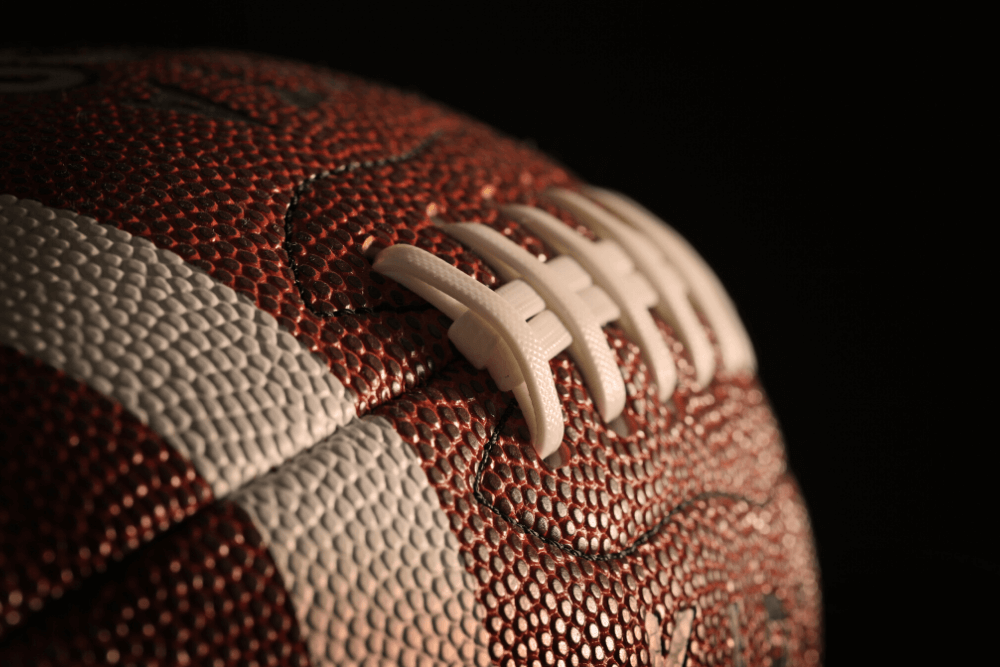 Streaming Media Players
Many existing streaming media players can be sold only with brand approval. But for new sellers or private label products, Amazon requires approval in this category to ensure the authenticity of these products. To acquire category approval, sellers must meet these requirements:
As part of the application process, you must send in a sample product for every model of streaming media player to Amazon.
Ensure that the Streaming Media Player does not violate Amazon's policy on electronics.
Provide the following information:

Brand
Manufacturer
Model Number
Hardware Specifications
Operating System and Version
List of all software and applications including the list of .APK files installed on the device
List of software installation sources on the device: (examples: Google Play Store, F-Droid Play Store, etc.)
Applications or updates installed post-manufacturing

Provide the application form and any other information about the products you intend to sell. After you request approval to sell in the Streaming Media Player category, we will contact you requesting additional information.
If you have your own company website, please share this information, as it will help us review your application. However, you do not need to own a company website in order to apply to sell in this category.
Watches
As is the case with fine jewelry, counterfeit, replica, and knock-off products are strictly prohibited. All watches sold must be authentic and either has UPCs or be registered in the Amazon Brand Registry Program. To ungate the watches category, potential sellers are requested to submit a purchase invoice that:
Is dated on or after Aug 4, 2019 (within 180 days)
Includes your name and address
Includes the name and address of the manufacturer or distributor
Shows the combined purchase of at least 10 units
These documents will be verified for authenticity.
Got Denied From Selling Amazon Gated Categories? Here's What To Do.
Unfortunately, even qualified sellers are sometimes denied access to Amazon gated categories. It is important to remember as third-party sellers that we are operating in Amazon's sandbox, and while we may not always agree with their decisions or reasoning, this is their marketplace and they have the final say.
In most cases, Amazon will allow you to apply for ungating again in the future if you fail on your first attempt. And because the site is always making adjustments to its gating and ungating requirements, it is also possible that the requirements for ungating might become easier to meet at a later date, or that your desired category will become an ungated one.
Keep an eye on the category you are trying to get into for any changes that may occur. As you work towards meeting and exceeding the requirements in that category, there are few other things that you can do in the meantime.
Sell in Amazon Ungated Categories
Each of the following 20 categories are either completely ungated to all Amazon sellers or only require a Professional Account:
Amazon Device Accessories
Baby Products
Beauty
Books
Camera & Photo
Cell Phones
Clothing & Accessories
Electronics
Fashion Jewelry
Health & Personal Care
Home & Garden
Luggage & Travel Accessories
Musical Instruments
Office Products
Outdoors
Software & Computer Games
Sports
Tools & Home Improvement
Toys & Games
Video Games & Video Game Consoles
These categories cover a very wide range of products! While your desired product may not fall within these categories, perhaps there is another option that does. Establishing yourself as a trustworthy seller on Amazon will only strengthen your case for being approved in your desired gated category, so consider getting your Amazon store off the ground in an ungated category instead.
Build up Your Reputation with FeedbackWhiz
As mentioned above, FeedbackWhiz's comprehensive product review tools can have a major positive impact on your sales, customer service, and account health. Product review acquisition and maintenance are key elements to a successful strategy on Amazon; why not take advantage of a tool that helps you automate and optimize this process? In doing so, you could improve your reputation on Amazon and have a better opportunity of getting ungated in the categories you are after.
Try it out for yourself! New customers can try FeedbackWhiz for 30 days for free, no credit card required.
Have any questions about ungating Amazon product categories that we didn't cover in this primer? Drop your questions in the comments and we may include them in a future FAQ!
*Editor's Note: This article on Amazon gated categories was updated on July 22, 2021. It was originally published February 3, 2020.*