Profit and Loss Tracking Tool
The most comprehensive Amazon seller analytics and bookkeeping tool for all your Amazon accounting needs.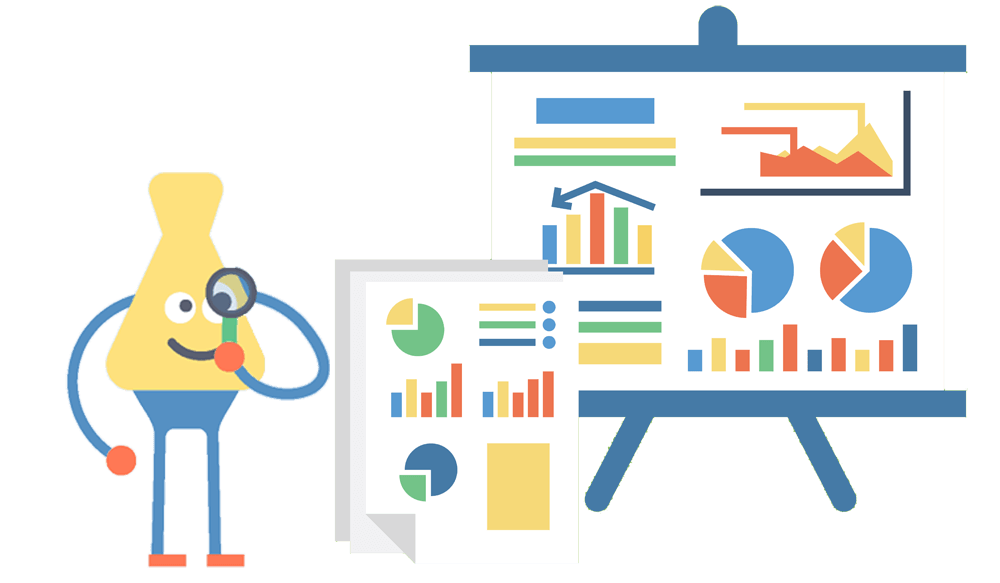 Use FeedbackWhiz's Amazon seller analytics and accounting tool to track all of your Amazon profits and losses

Track Amazon profits and losses with FeedbackWhiz's accounting tool for all of your Amazon product listings.
Identify what parts of your business are profitable and what parts need more attention in just a few clicks.
Measure performance for all of your Amazon product listings quickly, easily, and intuitively.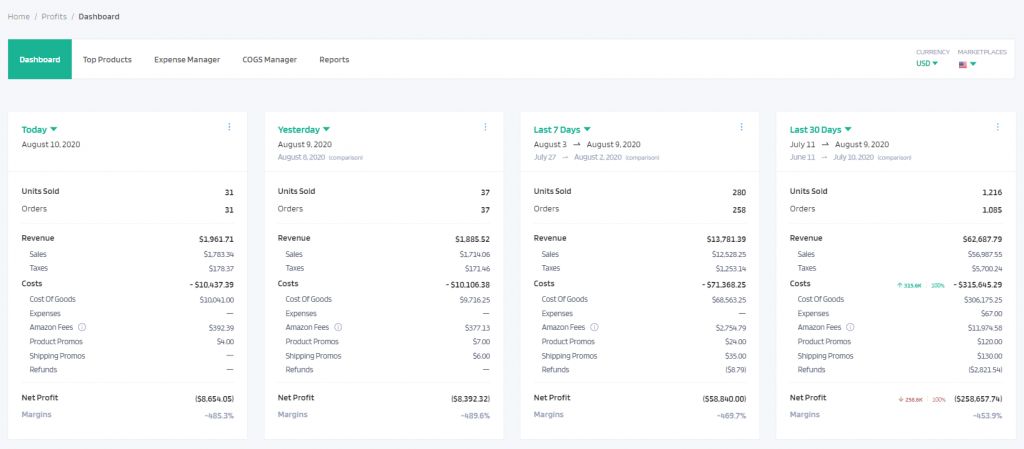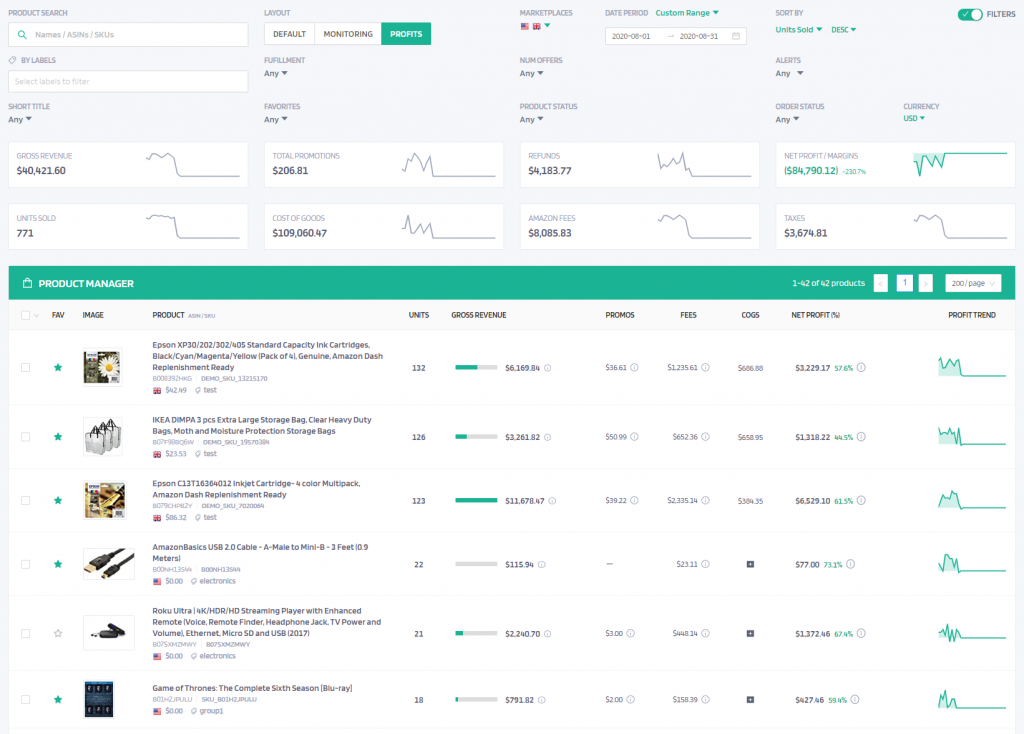 Break down sales, taxes, promotions, refunds, seller fees and more

Categorize profits and losses into convenient groups that help you process data and improve your Amazon selling business.
Optimize your Amazon bookkeeping system so that you can measure profitability based on the data points that are most relevant to your business.


View beautiful graphs, charts, and interfaces depicting key seller metrics

Access easy-to-understand visual depictions of important metrics such as gross revenue, net revenue, and net profit margins with FeedbackWhiz's Financial Data Visualization tool.
Personalize Amazon seller data with beautiful graphs charting your most important Amazon selling metrics — always available at your fingertips.


Customize your Amazon revenue and expense tracking system to meet your precise needs

Include all costs of inventory management that the Amazon financial management system doesn't allow sellers to track.
Organize your miscellaneous expenses into the precise categories that work best for you (i.e. if you hire a professional photographer to take pictures of your products, you can add an expense category called "Product Photography Expenses").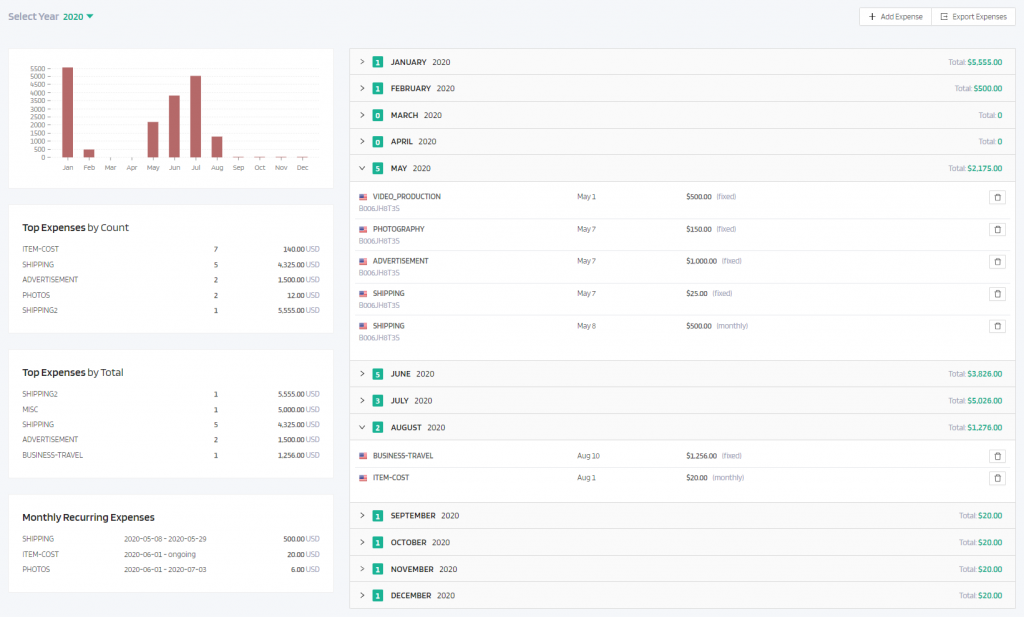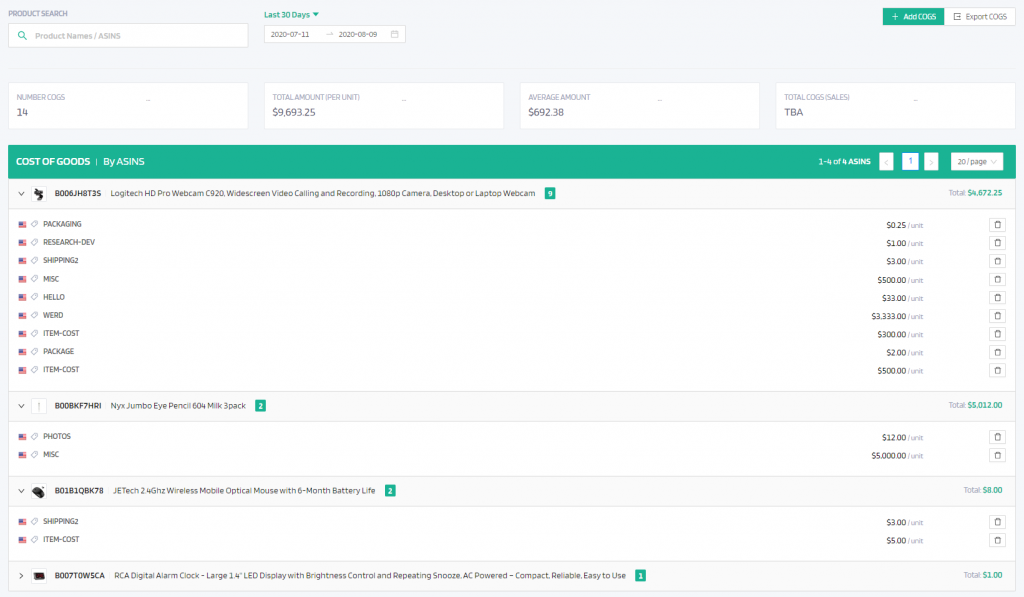 Compare sales metrics across Amazon international marketplaces

Analyze sales data across Amazon's 20 international marketplaces (US, Mexico, Canada, Brazil, UK, Germany, Italy, France, Spain, Netherlands, Poland, Sweden, Turkey, UAE, Egypt, Saudi Arabia, India, Australia, Japan, and Singapore) and identify which markets are most likely to buy certain products.
Refine your Amazon business to cater to international sales trends and increase sales and bottom line profits.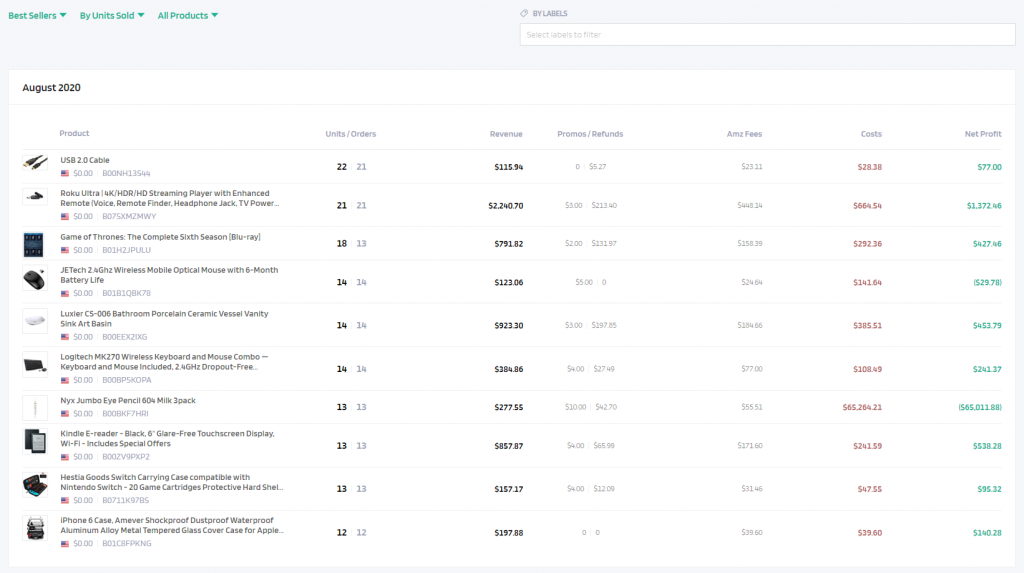 Aggregate data from single and multi Amazon marketplaces.
View and analyze best and worst performing products.
Detailed breakdown of all sales, profits, and expense metrics.
Analyze data from custom labeled products.
Automatically convert to currency of your choice.
Detailed Expense and Cost of Goods manager.
Input Fixed or Recurring expenses for your business.
Select dates and time frame of expenses.
Assign labels and tie to specific ASINs.
Input Cost of goods calculated by units.
Interested in finding out more?
Try FeedbackWhiz's Amazon Seller Analytics Profit and Loss tool risk-free for 30 days today!