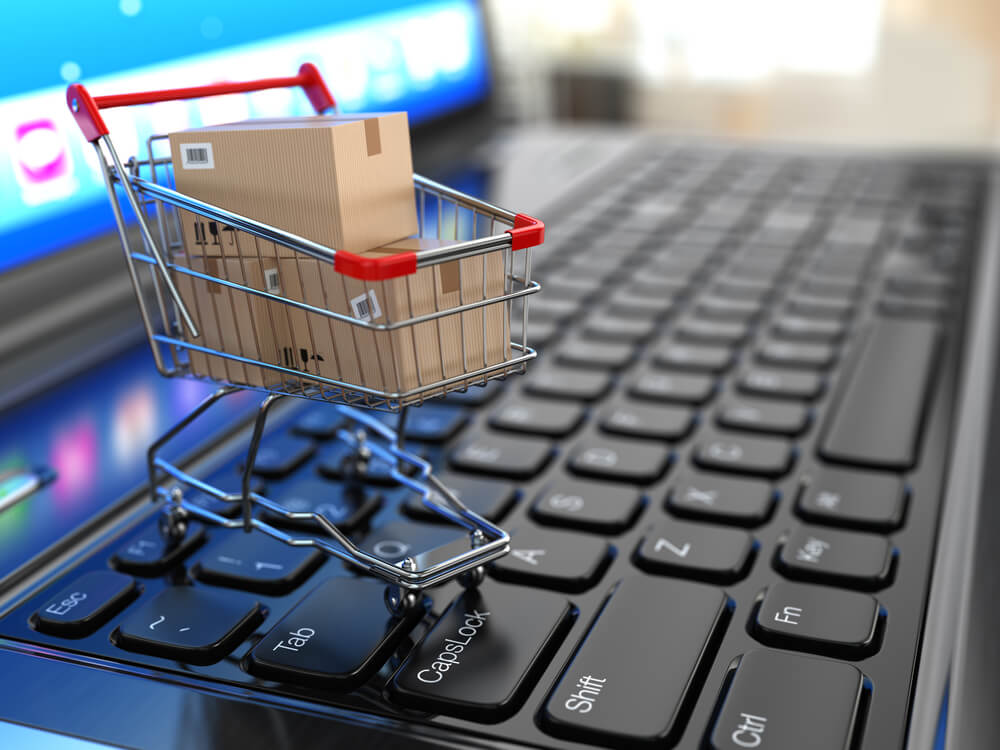 Fulfilled by Amazon (FBA) can be a powerful tool for e-commerce sellers and there are incredible benefits to using it.
FBA means that your products are eligible for Prime shipping, which automatically makes it more appealing to potential buyers, and because Amazon holds and ships your products from their fulfillment centers, you do not have to worry about shipping logistics.  These are undeniable advantages for businesses of all sizes.
But, FBA is not a perfect solution that will insulate and protect you from any potential failure.  It is a great help to a business, yes, but for your business to succeed, you still need to set it up to succeed.
Succeeding in e-commerce can involve some trial and error but for most business owners, a complete failure would be too much to recover from.  Selling through FBA can earn you a significant income, but do not take a blind jump. Before you get started, here is what you need to do:
1) Have a plan
A good business plan can keep you from a world of trouble.  You need to see and understand the big picture.
This means setting clear objectives for your business.  Before you even list your product you need to have a clear understanding of your margins.  How much does it cost to purchase, manufacture, and import your product?  Have you factored in Amazon's fees?  Take all the numbers into account, including your list price and know how low it is possible to set that price before you start to lose money.
It is also important to understand your market.  Not only do you need to understand how Amazon works as a marketplace, you need to understand your niche.  You need to understand the demand for your product so you can market accordingly. Similarly, you need to have a plan in place for dealing with your buyers.  How are you going to handle product reviews and any negative feedback that comes your way?  Knowing how to deal with these things before they happen, will keep your momentum moving forward.
There is no one set business plan that works, and the direction you take will depend on your business.  But taking the time to analyze these numbers and establish a clear path, will set targets and help keep you focused on exactly what you need to do to succeed.
2) Understand Cash Flow
It takes more than understanding your market and your margins, you need to understand the flow of cash in and out of your business.
Many new businesses fail because they cannot get their head around this movement of cash. Consider setting up a cash flow forecast so you know exactly when money is coming in and going back out.  Try to arrange invoice cycles around cash collections.  If you do not have money on hand, you will not be able to pay your bills or order new inventory.  Stagger purchases whenever possible to prevent this.
You also need to consider how much money you are taking for yourself.   All too often new business owners are excited by their sales and end up paying themselves too much and fail to reinvest in the business.   Do not forget that in order to grow your business, you need to invest in your business.  This may mean buying more product or increasing your advertising spend.  Paying yourself is important but do not do it at your business's expense.
3) Be Prepared to Invest Your Time
It is easy to get drawn in by all the stories floating around out there from people who got rich selling through Amazon.  They were able to make enough money to quit their full time job and truly start living their dreams of wealth.  But here's the thing, success is not as easy as setting up your listing and walking away.  Unless you land on the perfect unicorn product that is essential for all humans in their existence, you are going to have to put effort into moving your product.
An FBA business can make you lots of money, but it will not make you lots of money all on its own.
Be prepared to put effort into market research and product development.  Look into increasing your margins by reducing your spending. Are you able to find a cheaper manufacturer?  Can you improve your product? What about your marketing strategy?
Selling on FBA is not a business that will run itself.  It is not a side business. It will take time and attention.
4) Avoid Burnout
Running your own business is incredibly stressful.  And for many people getting started, their FBA business is not their only job.  Juggling all your life's priorities can cause you to run out of steam in a hurry.
Often, this means a new FBA venture suffers.  Here are some things you can do to make sure you don't burnout:
Set realistic goals.  Do not compound your stress by setting impossible expectations.

Take care of yourself.  Eat well, exercise regularly, and get enough sleep. It could make all the difference.

Manage your time.  Set a daily workflow and try to stick with it.  Checking things off a daily to do list can be a powerful motivator.

If you can, automate certain tasks.  Setting your

follow up emails to automate

, for example, can save you hours a day!. Anywhere you can support your business and save yourself time, do it!
5) Understand Amazon
Amazon is good place to make money, but it is not always an easy place to make money. Never lose sight of the fact that Amazon is also in business to make money.  They are allowing you access to their users and in exchange, you have to pay their fees, and follow their rules.
Many FBA sellers wake up one day to learn that their selling privileges have been suspended.  Sometimes it comes from negative product reviews, sometimes it is an unintentional violation of the terms of service.  Amazon's terms are strict and it is important that you understand these terms so you can operate within the rules. A suspension can halt your business completely for weeks to months at a time.  Worst case scenario, you are never reinstated and lose your revenue completely.
All Amazon sellers are looking to make a profit.  Sometimes other sellers will replicate your product or hijack your product listings, stealing customers out from underneath you and sabotaging your success.  It can be hard to do anything about these underhanded tactics. Be sure to register any private label products with Amazon's brand registry and keep your eye on your sales numbers.  If your sales take a serious nosedive all of a sudden, there may be nefarious factors at work.
Be aware that if you are selling in a popular niche, big and established businesses — maybe even Amazon themselves, may start selling a similar product at a cheaper price.  Because they have more money, power, and experience behind them, they are often able to sell for less. Monitor these situations and check in with the numbers laid out in your business plan.  Knowing your margins will help you understand how flexible you can be in your listing price without losing money.
There are no ways to guarantee success in ecommerce business ventures.  The online market is extremely competitive and requires a great deal of focus and attention.  But being a successful seller through Amazon's FBA program is far from a pipedream. With the right product, the sky could be the limit.  The more prepared and informed you are, the greater your chances for success. By following the steps laid out in this post, you will establish the foundation you need to start making real money.