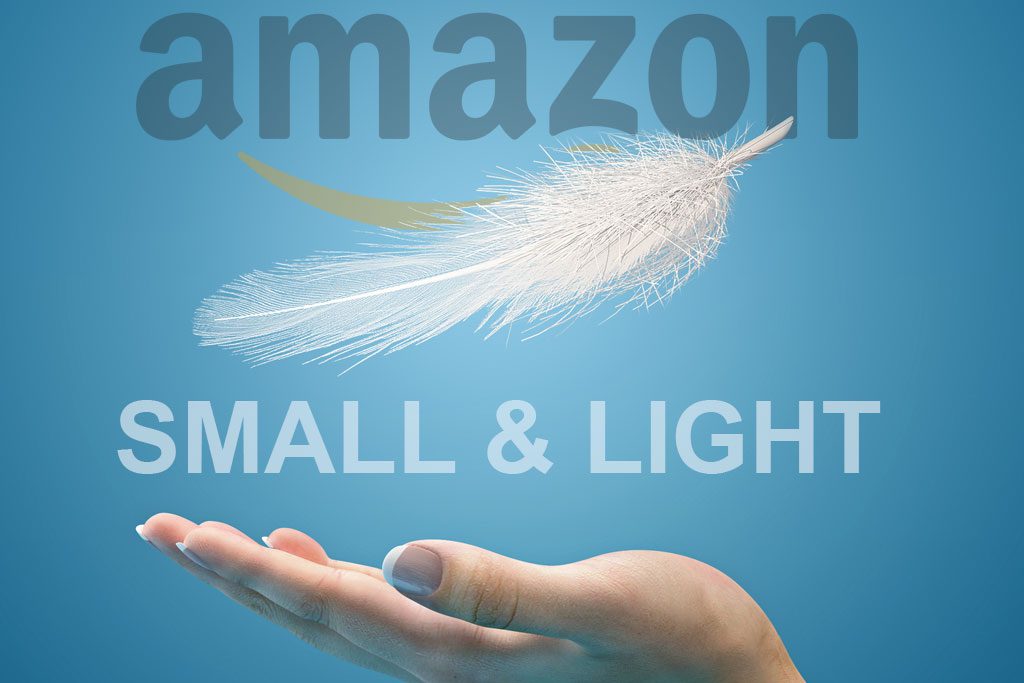 Amazon's FBA Small and Light program is a great way for Amazon sellers to take advantage of FBA while maintaining their profit margins.
Fulfillment by Amazon (FBA) is a great service, but if you're selling cheaper items it can be a little expensive. Amazon has now come up with a solution by way of its Small and Light Program. Designed, as they say, with your profitability in mind, this is the perfect solution for anyone selling items at a lower price.
Pricing problems
The big problem for any Amazon sellers offering low priced options has always been FBA's standard fee. This fee applies to all products being sold via FBA so if you're selling a product for $15 or less, you could see all your profits being eaten up by the standard fulfillment fee.
This situation isn't great for anyone. It makes it more difficult for sellers looking to build their profit, it restricts the options for customers and may discourage some sellers from using FBA. Amazon, therefore, has come up with a solution: the Amazon Small and Light Program.
As the name suggests, this has been designed for those sellers offering fast moving products which fit a certain size and weight profile. Instead of the standard fulfillment fee, you'll pay a lower price for which you still receive many of the same benefits as FBA. The benefits of this program include:   
Using Prime:

Your products will be prime eligible and will be exposed to millions of Prime users on a one to three-day delivery timescale and a standard three to five days for non-Prime members and free delivery without having to make a minimum purchase of $25.

Reduced fulfillment fees:

Compared to the standard FBA fees, this is much less expensive, which means you won't have to choose between maintaining a profit margin and continuing to offer your customers a great price on your lower value items.

Removing the add-on: Low price items are also more likely to attract the Amazon add-on badge. This means these items will not be eligible for free delivery unless they are combined with other products to bring the order total up to the $25 minimum threshold. Putting these products on Amazon' Small and Light Program removes the add-on badge and could potentially unlock additional sales.
What does the FBA small and light program cover?
The small and light program is a win/win for everyone, but to reap the full benefits you need to be sure that you comply with Amazon's requirements. They are as follows:
Price:

The small and light program applies to all products priced at $15 or under. To qualify, therefore, you may have to reduce the selling price on certain items.

Weight:

It must weigh less than 15 ounces (.42 Kg)

Dimensions:

less than

16" x 9" x 4"

Selling volume:

You must have sold at least ten units within the last four weeks or expect to sell at least ten units if you listed the item less than 90 days ago.

Condition:

It must be new rather than used and must be non-hazardous.

FBA:

The products must not be in the adult category or classed among FBA's prohibitive items.

Temperature sensitive:

Goods which react to a change of temperature, such as chocolates, are not allowed.

Barcodes:

An Amazon barcode must be attached. Manufacturer barcodes are prohibited.

If you have inventory in FBA, you must create a new offer for that product number in order to enroll it in the small and light program. Otherwise, you will have to wait until you have fewer than 30 units in your FBA inventory before enrolling it in Small and Light.  
Is it worth it?
From a purely financial aspect, the Amazon  FBA small and light program is a great deal. It has two fee levels: one for items $5 or less, and another for items higher than $5 but less than or equal to $15.
For items under $5, there is a handling fee of $0.80, a pick and pack fee of $0.75 per unit, and a weight handling fee of $0.11 per ounce (up to 15 ounces). For items greater than $5 but less than $15, the handling fee goes up to $1 while the pick and pack fee and the weight handing fee remain the same.
FBA fees for standard small items under 1 pound is $2.41 per unit and for large standard items under 1 pound, the fee is $3.19.
It doesn't take a math degree to see that right way, the small and light program can save you money. But saving money is only part of the story.
Amazon's FBA Small and Light program will open your products up to a much wider audience and will help you to deliver more value to your customers. This is, then, about more than just reducing your seller fees. It's about building your brand, increasing your presence and giving your customers what they want.