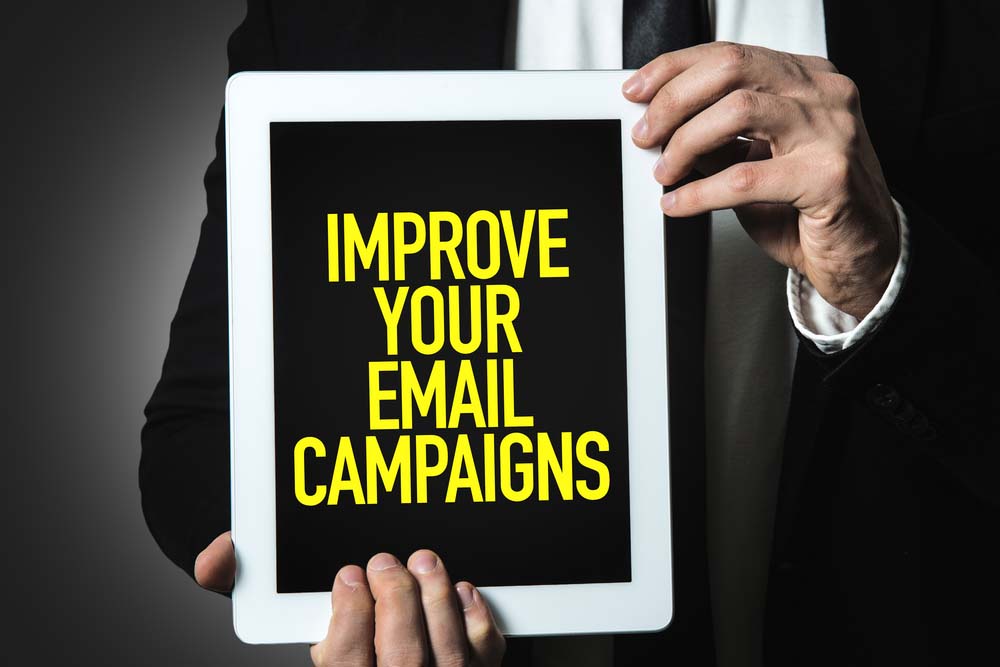 Email seems like an ancient art in marketing amidst all the new technologies and gadgets being released. Most customers view emails from Amazon sellers as spam and opt not to open or even receive them. Although some customers harbor negative feelings towards Amazon seller emails, they can be convinced otherwise through specific steps. Creating customized Amazon seller automated email campaigns is the first step.
Why Automated Amazon Emails are Still Effective
Effective automated email marketing campaigns are consistent, planned out, and include a clear objective. Each email you send out as a seller should focus on one objective, whether that is sending product information or tips, receiving a review of the product, or asking them to leave feedback for you. 
5 Tips to Higher Email Conversions
Try different subject lines for your automated Amazon emails and see which ones customers are inclined to open more. This is single-handedly the most important element to an email. If the customer sees a typical review or feedback request subject line on your automated email, they will tend to ignore it. You could have the best email in the world, but if they don't open it, it's practically useless.


Try sending out automated emails at different times to determine what timing produces the best results. Customers tend to be more responsive to emails either early in the morning or later in the afternoon.

Know your audience. Each customer is different which means each email sent should cater specifically to that individual. Be thoughtful and include information that pertains to that specific customer to establish a personal relationship. The customer may be more open to helping you out as a seller. They may even end up writing a review when you send an Amazon feedback email.

Monitor the frequency of automated Amazon emails sent. One of the most common causes behind consumers viewing emails as spam is email fatigue. Sending too many irrelevant emails can annoy consumers and result in them tuning the seller out. We recommend sending a maximum of three emails after the initial purchase from the customers.

Make the content of your automated emails unique. Don't write the typical boring 5 paragraph essay asking for feedback or reviews. Throw in animated gifs of something funny to cheer them up. Make them laugh, send something touching that might make them melt, or impress them with a well designed and crafted template. Taking the extra time and effort will increase the chances of conversion. Just make sure you stay true to your brand voice when creating automated emails for Amazon.
The 3 Email Campaign Sequence
The Confirmation Email
Send an automated confirmation email immediately after the product ships.  The 'confirmation email' is a great way to build rapport with customers and foster a relationship. Start your automated email off with a thank you gif.  Include a friendly message letting the customer know the package has been shipped and is on its way. Attach any product instructions or manuals along with any tips on how to use or care for the product. Include a "contact seller" link in the email to make it easy to reach out so you can resolve any problems immediately after the package arrives.
The Reaction Email
Fire out an automated follow-up email a couple of days after delivery asking for their opinions on the product. These emails are also known as Amazon feedback emails. Because the product is still fresh in your customer's mind, this will be the perfect opportunity to ask for a product review or feedback before the initial excitement of the purchase wears off. Again let them know you will take care of any issues immediately.
The Conclusive Email
Your conclusive email is a seller's last opportunity to receive feedback or reviews from the customer. Sent a week after the initial delivery, this final email wraps up the Amazon purchase experience and reinforces the brand and quality of the products you sell. Make the tone of the email casual and friendly in an attempt to solidify the relationship you created with the customer.
How to automate the entire Amazon email process
All this seems like a lot to take in and handle on your own as your business grows. Luckily, there is software like FeedbackWhiz, that can automate the entire Amazon email process for you. FeedbackWhiz lets you create custom eye-catching email campaigns using animated gifs or emojis to stand out from the standard generic templates. FeedbackWhiz can automatically send out appropriately timed emails using advanced sequences. The advanced Amazon seller tool even targets customers who left feedback but not product reviews. FeedbackWhiz's automated Amazon email tools also offer a powerful A/B testing tool to test your subject lines, monitor, and track whether your email campaigns create engagement.
Get started with email automation for Amazon and sign up for FeedbackWhiz today!