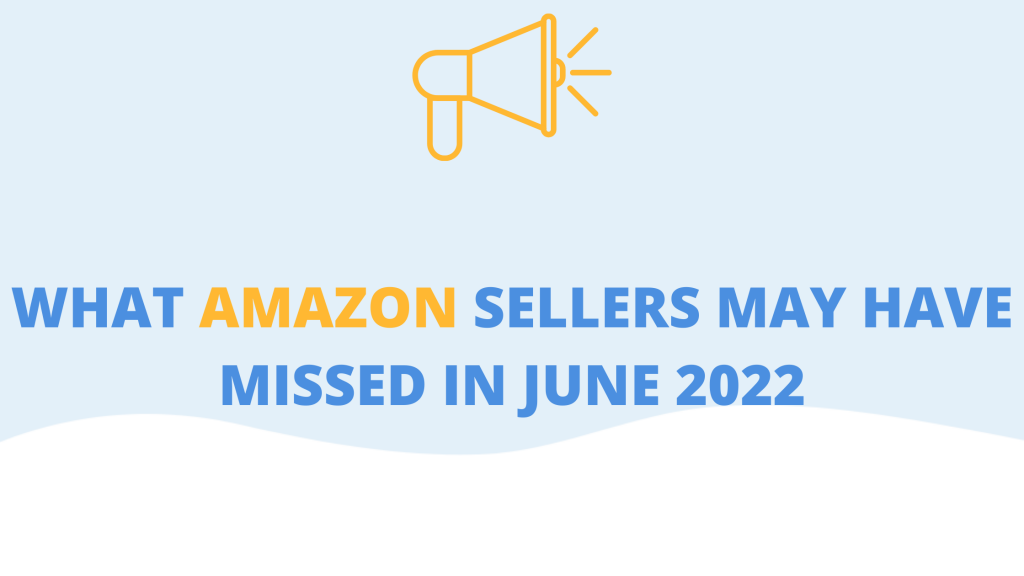 After months of preparation and anticipation, Prime Day is finally here. There was plenty of great content published in June both about Prime Day and Amazon in general, and we know that you may have missed some of it as a busy Amazon seller preparing for the big sales event. We've got you covered with this compilation of what Amazon sellers may have missed in June of 2022.
Related: Here's what you may have missed in May 2022.
Amazon Prime Day
Prime Day Announced; Amazon to Share Data; Sellers React; Drone Deliveries are Here
Sam Nedimyer and Dave Consolazio talk about the announcement of Prime Day, drone deliveries, and much more in the second episode of FBA & Friends. Each story in this video blog is time-stamped to make it easy to jump to the stories you want to hear more about.
Amazon Is Dropping Hints of a Second Prime Day in Fall
The ink hadn't even dried on the announcement of this month's Prime Day before new rumors started cropping up about a potential second Prime Day taking place this Fall. Gizmodo has more details about the rumored event, which could take place during the fourth quarter.
Amazon Briefing: Some third-party sellers are rethinking their Prime Day discounting strategy
For buyers, Prime Day is all about finding deals and saving money. But for sellers, discounting strategies must be carefully crafted to maintain profitability. Modern Retail talked to some sellers about their strategies for this month's Prime Day event.
6 Amazon marketing strategies to implement in 2022
While these six marketing strategies from Search Engine Land aren't catered specifically to Prime Day, the lessons learned here can certainly be applied. This list is well worth a read for both new and experienced Amazon sellers alike.
Amazon Statistics and News from June 2022
Amazon offers to share data, boost rivals to dodge EU antitrust fines
Amazon is on thin ice in Europe due to its lack of transparency on a number of different things. To avoid paying potential fines, Amazon has agreed to share marketplace data with sellers. Learn more about this legal development in this Yahoo Finance article.
Second N.J. judge finds Amazon can be sued as 'seller' of third-party product
There has always been some legal confusion among third-party sellers as to where liability should fall if a consumer has an issue with a product. Reuters' reports that this legal ruling could set the precedent  that Amazon is responsible for all of the products sold on its site, even those sold by third-party sellers. 
Pakistan Sellers Are Getting Into Amazon
Amazon truly is a global brand, and evidence of that can clearly be seen in the thousands of sellers that have started doing business on Amazon since the marketplace became available in Pakisan in May of 2021. Marketplace Pulse has the numbers on Pakistan's rapid growth in new sellers.
Amazon Rolls Out New Workflow for Replenishing FBA Inventory
Amazon is replacing its current fulfillment system with a new one called "Send to Amazon". This new system has already received plenty of negative feedback from sellers, but it will become the only fulfillment option available to sellers when the old workflow becomes obsolete after August 31, 2022.