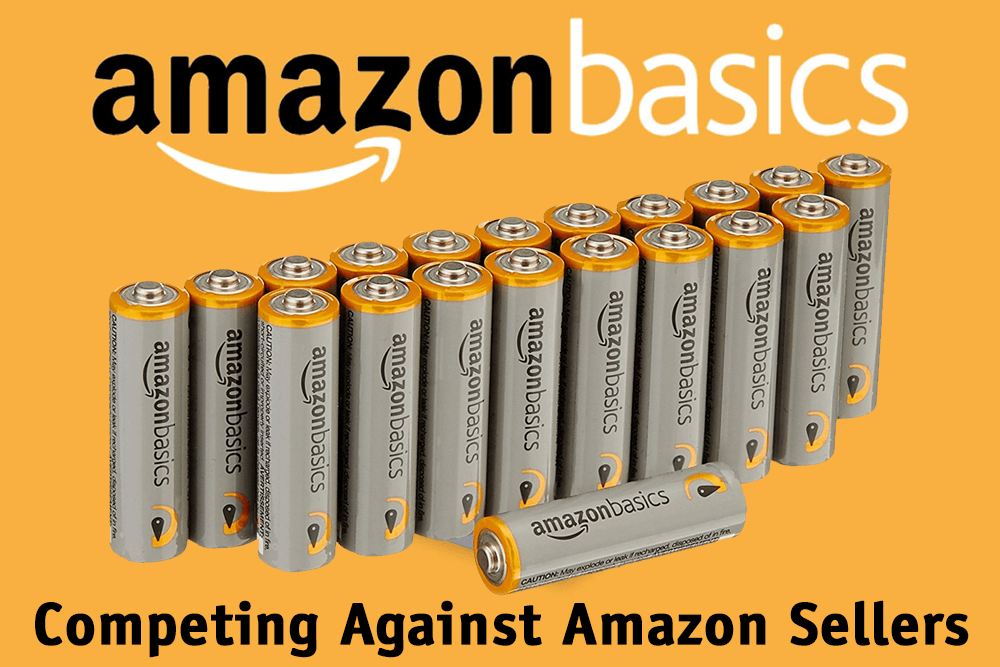 Last year's Private Label Pulse in New York showed why Amazon sellers are refining the roles and boundaries of private label sellers.
Nobody does private label on Amazon quite like Amazon, but that doesn't mean other sellers can't also get a slice of the private label game. Indeed, as was revealed at last year's Private Label Pulse in New York City, thousands of sellers are doing just that.
Going private
It all started with a battery and a rather plain brand name, AmazonBasics. Back in 2009, Amazon started selling its own battery and they started doing rather well for themselves. Before long, these batteries were outselling established brands like Energizer and Duracell. Today, Amazon Basics has grown to become one of Amazon's most successful brands offering thousands of different products across a range of categories.
The batteries, though, continue to be the stand out performer, topping the health and household departments. The electronics department has come to be dominated by Amazon brands with Echo devices, Fire tablets, Fire TV and Ring devices all doing particularly well. Amazon occupies 30-40% of the top 100 products. In this space, the AmazonBasics line is doing well with generic items such as power strips and surge protectors.
Elsewhere, you can find AmazonBasics products beating up the competition in areas such as arts, crafts, automotive, cell phones, baby products, shoes, and jewelry. They also tend to be well received with buyers, averaging around 4-star product reviews. When customers have complained, they typically cite low quality and performance. In one or two instances, buyers have also complained about exploding Amazon batteries.
Amazon's success is not simply about a brand. These are products where the brand doesn't matter. Customers are happy to go for something generic and effective and Amazon is not only delivering but capitalizing. Estimates by SunTrust Robinson Humphrey suggest sales of Amazon's private label products will reach $25bn by 2022!
However, Amazon is not alone in this space as the Private Label Pulse show revealed. Here, you could see many Amazon sellers who are making a successful business in private label sales in their own right. They might not have the same resources as Amazon or the same access to data, but they are still gaining a foothold and many of them are zeroing in on big sales figures of their own.
Private label sales is a thriving and growing market and it is redefining the nature of private label products. While these might once have been cheaper alternatives to conventional products, they are now competing on quality. Like AmazonBasics, they are often finding ways to deliver better products at an affordable price.
The rise of review management tools, such as FeedbackWhiz, is putting private label Amazon sellers on a more level playing field by providing access to better and more complete data, allowing them to build brand equity through product reviews. These tools allow these sellers to establish a solid reputation based on not only affordability but quality and customer service.
A special opportunity
These brandless products are exploiting an opportunity created by the changing habits of buyers and some of the sales tactics of bigger brands. Brands who avoid listing their products on Amazon leave a gap in the market that the private label seller can easily fill. Those sellers are then using product reviews and low pricing to build their own valuable profile on Amazon with dramatically positive results.
The question now is where will this lead in the future? The market is becoming crowded but at what point does it become saturated? In an increasingly noisy marketplace will it always be possible for smaller private label sellers to make themselves heard?
The Amazon Marketplace is constantly evolving. In the past, bigger brands might have been reluctant to go near Amazon since it seemingly had created an environment tailormade for resellers. But with so many buyers using the platform, that attitude hasn't lasted. Big brands are engaging with Amazon which means sellers have to adapt their approach.
At the Private Label Pulse event, Cyrus Giroir, Co-Founder of Avalanche Brands, one of the biggest sellers on Amazon with sales of more than $100 million explained how they had adapted to the changing environment. To succeed, they had to re-evaluate their sales model focusing on exclusive deals with suppliers as well as brand management. The lesson from his talk was that what might look like a perfect market for private label sellers will not necessarily stay the same forever.
Things will change. In what direction, only time will tell. But, for now, sellers can focus on strategies that will maximize their chances of success. Sellers are having to build their brands and develop their presence and that is creating new opportunities for businesses, like Quartile, a marketing agency which specializes in the Amazon marketplace. They help sellers develop their search strategies and identify the best ways to get their products listed.
This is a fluid and evolving environment. It might be impossible to compete with Amazon at their own game, but the marketplace is ripe for private label sellers. These sellers are redefining the notion of what a private label seller is and how they succeed, creating an entirely new breed of Amazon animal.