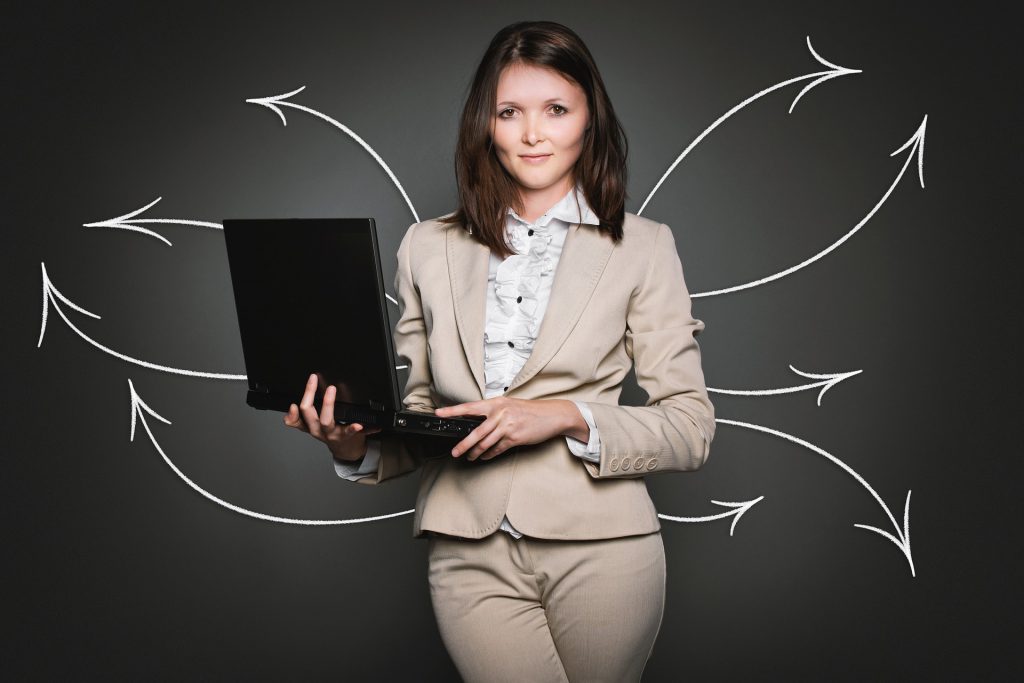 Owning an Amazon Store gives you lots of opportunities to grow your e-commerce business.  In aiming for success, most business owners tend to do everything on their own.  Did you know that you can spend less time on tasks that are not in your area of expertise and spend more time on other tasks that will expand your business instead?
We also know that selling on Amazon is like getting into a major big box retail store.  What happens if this is your first time?  Fortunately, there are professionals that you can hire to help you manage your Amazon business.  Below, we have ranked 5 freelancers who are key in helping you accomplish tasks for your Amazon business.
1.  Product Sourcer
Product sourcing is simply finding products to sell on your store.  Most e-commerce business owners source new products from local and international vendors.  Renewing your inventory means more people buying from you, and that ultimately shows there is growth in your business.  However, finding the right seller who will trade quality products at good prices is quite the test.
Hiring a product sourcing expert is a smart choice.  These freelancers specialize in the following steps to find you the right products from the right vendor:
They know what kind of products to source
Sourcing is all about understanding your target market, including their demands and the kind of products they need.  Your product sourcing specialist is able to correlate this data to look for interesting products that have big discount tags so you can sell them on Amazon for a nice profit.
They know where to source business products
Wholesale suppliers are ideal if you have a small-scale business.  Because of their relatively large inventory stock, they allow buyers to order in lower quantities.  This means you can run your business with a smaller capital.  This way, a minor drop in the profits for this particular product will be a risk worth taking.  On the other hand, manufacturers have a higher volume requirement than wholesalers which means you will need a higher capital.  If you are not able to maintain the demand for this product, you will end up with stacked inventory in your storage facility that you will never be able to move.
Sourcing products from either the manufacturer or wholesaler depends on the strategy that works best for your business.  Your product sourcing specialist will know what kind of products to look for, where you can discover these products and how to contact the vendors.
They know the Do's and Don'ts of product sourcing
One important skill of product sourcing specialists is knowing how to verify sources to make sure you receive genuine and quality products.  They know how to research manufacturers or wholesale suppliers thoroughly because they do it all the time.  They will also provide you with a list of major verified vendors with whom you can do business.
Hiring an Amazon freelancer to do product sourcing is an efficient way to manage your business.  They give you tons of quality leads while you focus on other tasks to grow your company.
2.  Product Lister
Product listing is the process of entering all the details of all of your products on Amazon.  One product can have tens to hundreds of attributes and you need to fill all those out.  Sounds like it would eat up a lot of time if you did it yourself, don't you think?
This one's a no-brainer.  Product listing is probably the first major task that should be outsourced to an Amazon freelancer.  The perfect person for this position is someone who has Amazon experience.  They need to know the right formula to create an attractive product page that is packed with all the details every customer wants to see.
Product listing specialists are also familiar with the offers that will improve your Best Seller Rank and generate great customer reviews.  The freelancer must:
Know how to optimize keywords for your product to rank them well on Amazon
Know what images to use for your products and how to upload them to the platform
Be familiar with Amazon Seller Central to edit product listings
Know how to enter offers/promotional giveaways to boost sales
List the prices and fees accurately
Overall, this saves time for you so you can focus on analyzing which offers and prices to use for your products to get the best sales and earn high profits –what a business owner should be doing.
3.  Order Fulfiller
Order fulfillment refers to everything your business does from the point-of-sale (in Amazon) where you receive an order up to when the product is placed in the customer's hands.  Fast and efficient order fulfillment makes customers happy, and moves inventory more quickly.  Both translate to bigger sales and profits for your company.
Amazon has their own fulfillment service called FBA or Fulfillment by Amazon.  This allows business owners to ship their products to Amazon fulfillment centers.  As customers buy available products online, Amazon is responsible for picking, packing, and delivering the orders to their doorsteps.
Again, you don't have to worry about getting all numbers right because you can readily hire order fulfillment specialists to help you in this process.  Their skills should include:
Knowledge and experience with multiple e-commerce platforms
Specializes in managing orders on Amazon
Skills for arranging and maintaining inventory to Amazon
Skills in solving shipping problems and dealing with customer dissatisfaction
An Amazon order fulfillment freelancer will help you
Check orders regularly so they can be processed and shipped out as fast as possible
Add tracking numbers to all orders so the customers are aware when they can expect their package to arrive
Coordinate with suppliers so you don't run out of stock or get overstocked on any item
Solve issues related to shipping and escalate customer complaints as necessary
4.  Customer Service Representative
One of the best investments you can bring to your business is a customer service specialist. It's smart, it's cheap, and it's a whole lot more effective than doing it yourself.  Customer service is the support you give your customers. This includes solving their issues directly or offering alternative solutions to keep them happy.  No matter how big or small your business is, your customers should be at the heart of your business model.  The satisfaction of every old, new, and future customer you have is your number one key to success.
Amazon is the largest online retailer in the world.  Therefore, it has millions of active customers that purchase products daily.  These consumers can be yours or maybe some are already yours.  The greatest challenge, however, in running a business is retaining your customers for a steady (if not better) movement of inventory.
The best Amazon store owner is involved in their brand.  Even as simple as answering a quick question about the product can say a lot about your company.  Customer service doesn't only need to come from Amazon; it should also come from you.  Hiring a customer service freelancer to represent you allows you to have that presence without sacrificing a big chunk of your time.
5.  Amazon PPC Expert
Amazon Pay Per Click (PPC) is a way for vendors and sellers to advertise their products on Amazon search pages through paid ad campaigns.  It is also called "Sponsored Products" since sellers pay money for their ranking.  Creating an effective Amazon PPC campaign will drive traffic to your store, therefore, creating sales and increasing your profits.
Not everyone knows how to build ad campaigns or choose keywords and optimize them to drive traffic.  Certain tasks like this require the work of a professional.  An Amazon PPC freelancer will help you achieve your desired results.  They are the best in terms of:
Catching the attention of customers using your ads
Ranking on Amazon search results
Analyzing new search trends and keyword strategies
Converting the clicks to sales
Giving you fast and good results
A PPC specialist is valuable in making decisions with your ad campaign budget.  They can analyze traffic metrics and track impressions and sales to keep your online campaigns profitable.  Hiring an Amazon PPC freelancer will make every cent of your minimal investment worth it.
Outsource Your Amazon Tasks
Some e-commerce entrepreneurs do sales from their own websites, Amazon – which is # 1 in every e-commerce sales strategy notebook, and other big online retail stores.  But Amazon is tricky.  Even people who work with Amazon do not know all of their algorithm secrets.  If you do Amazon right, it will become a dominant player in your online business and your best option is to outsource a professional.
If you are an Amazon business owner, revisit your methods and strategy and see if you have any of these 5 major tasks that you haven't delegated yet to an Amazon freelancer.  If this is your first time hiring a freelancer, our special guide for Amazon store owners will help you get started.
You don't need to spend additional time searching and interviewing for the right Amazon freelancer to help you.  FreeeUp has a pre-vetted selection of freelancers with the best skills in the industry.  Join today to get access to the top 1% of Amazon specialists in the marketplace.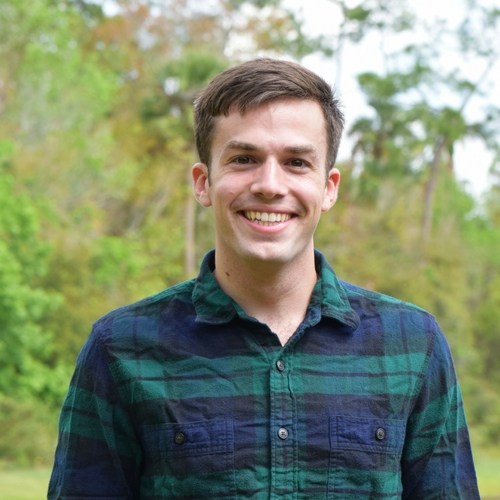 Connor Gillivan is a serial eCommerce entrepreneur and an expert in online hiring, eCommerce, and bootstrapping businesses.  With his first eCommerce business, he sold over $20 million worth of product and managed over 60 freelance workers.  He is now the co-founder and Chief Marketing Officer of FreeeUp.com, the hands-on hiring marketplace connecting hundreds of online business owners with reliable, pre-vetted remote workers.  He is an avid writer on his own site, ConnorGillivan.com, and his business advice can be found in top publications such as WebRetailer.com.  He currently lives in Denver, Colorado.