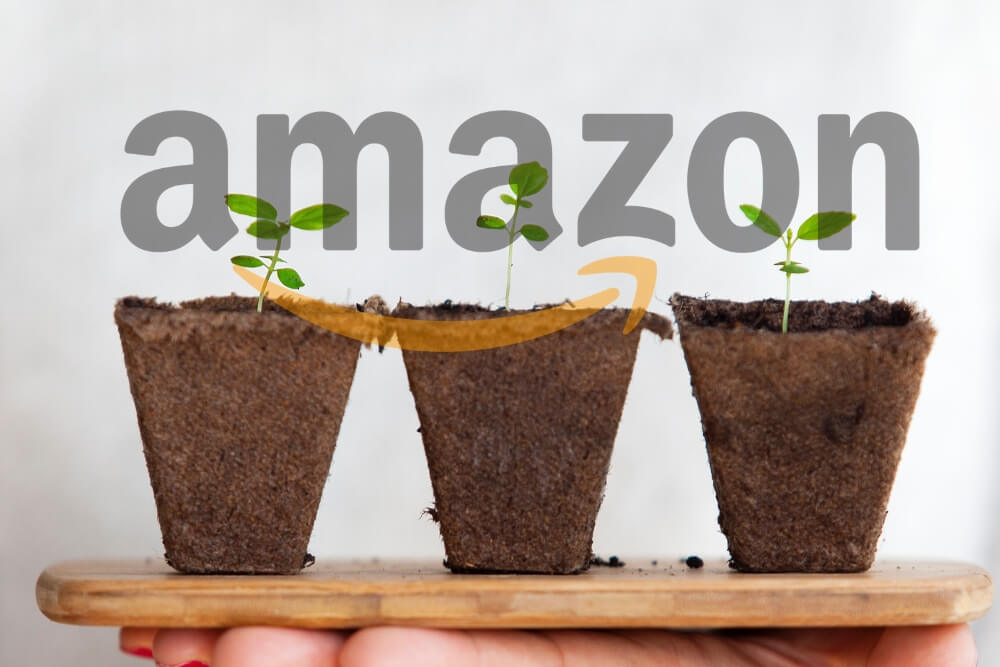 Looking for a new niche to grow your Amazon business? Learn all the tips and tricks you need to know to sell returned, refurbished, and open-box products on Amazon Renewed.
Picture it: a customer receives a product that doesn't work, or maybe it works just fine but has a cosmetic flaw and they return it. While the product can be easily fixed, or the flaw might not be a big deal to most other people, you can't resell it again as new. Even if you discover the product works just fine and looks good as new, it's now an open-box item, something that someone else has used, however slightly, and technically is no longer new.
But you could re-sell it on Amazon Renewed as a certified refurbished product. The obvious advantage is you regain some profitability from a returned (and refunded) product. But becoming an Amazon Renewed seller has additional benefits that help you grow your business.`
However, this isn't eBay where you go to just to unload a little extra inventory. There's actually a considerable commitment to sell refurbished products on Amazon Renewed, not just those returned to you. But, it could prove to be a highly successful sale niche for you.
First things, first. You just can't put your returned and refurbished items on Amazon Renewed. You have to be certified as an Amazon Renewed Seller.
Qualify to Sell on Amazon Renewed
You need to be a registered Amazon Seller. To qualify for Amazon Renewed and sell refurbished products, you must:
Commit to acquiring a significant inventory of refurbished products. Amazon wants to see invoices totaling at least $50,000 in qualifying refurbished purchases 90 days previous to the date of your application. And if you're selling Apple or Samsung products, you have to show $100,000 for non-wireless products and $2.5 million for wireless from either the OEM or national wireless carrier/retailer. In other words, you've got to make a considerable upfront investment. This isn't a small side project, but a real business proposition.
You must have an ODR (Order Defect Rate) of 0.8 percent or less for a minimum 700 orders in the trailing 90 days.
To list factory refurbished items without the original manufacturer warranty, submit at least eight images of a sample unit, including all packaging.
Offer a minimum 90-day warranty.
Just about anything that is sold on Amazon you can sell on Amazon Renewed. This includes:
Laptops and Computers, Smartphones and Tablets
Electronics (television sets, stereo equipment, headphones, video game consoles, etc.)
Office Equipment
Home and Industrial Tools
Kitchen and Home Appliances
Musical Instruments
Outdoors and Sports Equipment
Watches
Automotive Parts
Why Sell on Amazon Renewed
So why would you want to jump through all these hoops, not to mention investment? Well, there's certainly more advantage to this than to just get some ROI from your own returned products, though that's an added plus. These advantages include:
Sell to a Loyal Customer Base
Amazon is the leading e-commerce platform. Global traffic is between two and 3 billion visits a month. Customers know you've passed Amazon's stringent requirements to sell refurbished products and can be confident in purchasing from you.
Leverage the Amazon Platform
You can use Amazon's proven selling tools and fulfillment capabilities to market refurbished products worldwide. You can also make use of third-party software to boost your Amazon Renewed business, improve product reviews and manage feedback and automate high-volume emails.
Extend Your Brand
Besides opening a potentially lucrative marketing channel (reason enough, right there), becoming an Amazon Renewed Seller helps leverage your brand recognition. Say you're a seller of electronics equipment. With Amazon Renewed, you can now offer your customers the option of purchasing refurbished equipment. The more choices you provide customers, the more customers you'll have.
Tips for Selling on Amazon Renewed
To be a successful Amazon Renewed Seller, we recommend that you:
Get started with a minimum of 15 SKUs, if not more.

Aim for a 20 percent price reduction in the cost of a new product. (Which also means, of course, that you need to acquire the refurbished product at a price point that allows for you to offer sufficient discount, plus make a profit.)

Make use of

Amazon's Sponsored Products advertising program

. This lets you create Certified Refurbished ASINs that will appear on the first page of Amazon search results on product detail pages.