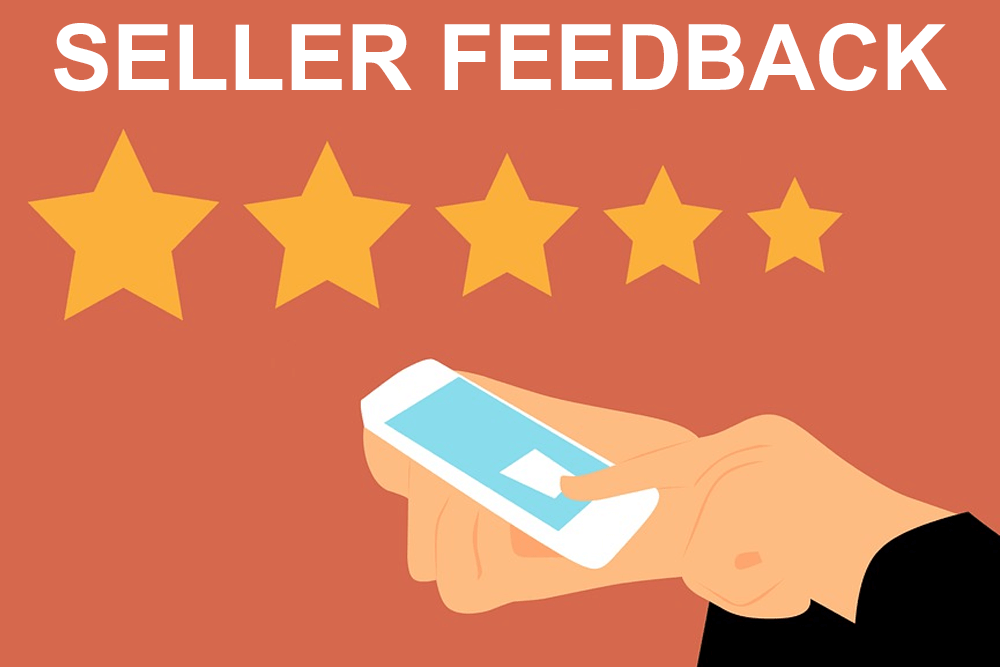 Your seller feedback will play an important role in shaping how well you perform on Amazon's marketplace, but how well do you understand it?
Seller Feedback is much discussed, but also widely misunderstood. Most sellers know that they need a good seller feedback rating if they are to prosper, but few are really sure how it works or what they can do to encourage more of it. So, here are six things you need to know about seller feedback before you get started.
It's not a product review
This is one thing which people often get wrong. It's easy to mistake product reviews for seller feedback. Both have star ratings and both allow people to write their own comments offering more detail about their experiences, but that's where the similarities end.
Product reviews are entirely about the product – how it works, is it any good and so on. This shouldn't have anything to do with the person selling you the item.
Seller feedback, as the name suggests, is all about the quality of the seller. It consists of five parts:
1. Feedback rating: This is the score a customer will give you based on the overall level of service they have received. Ratings will range from awful to poor, fair, good or excellent.
2. Item arrived on time: This is a yes or no question. Either it did or it didn't. If you're managing your own orders, it is your responsibility to make sure the item arrived on time. If you're using fulfilled by Amazon (FBA), shipping is their responsibility.
3. Item was as described by the seller: Again, this should be relatively easy for the customer to answer. This is a difficult one to get removed because Amazon takes a negative view of sellers who send items that are not as described.
4. Prompt and courteous service: This answer comes down to yes, no, or did not contact.
5. Comments: This is a chance for the seller to leave any comments.
The difference between seller feedback and product reviews is worth knowing because buyers often get confused and leave product reviews where they should be leaving feedback about the seller. This could be one way to remove negative feedback; if they have made the mistake of leaving a product review instead of feedback about you, Amazon will usually remove it.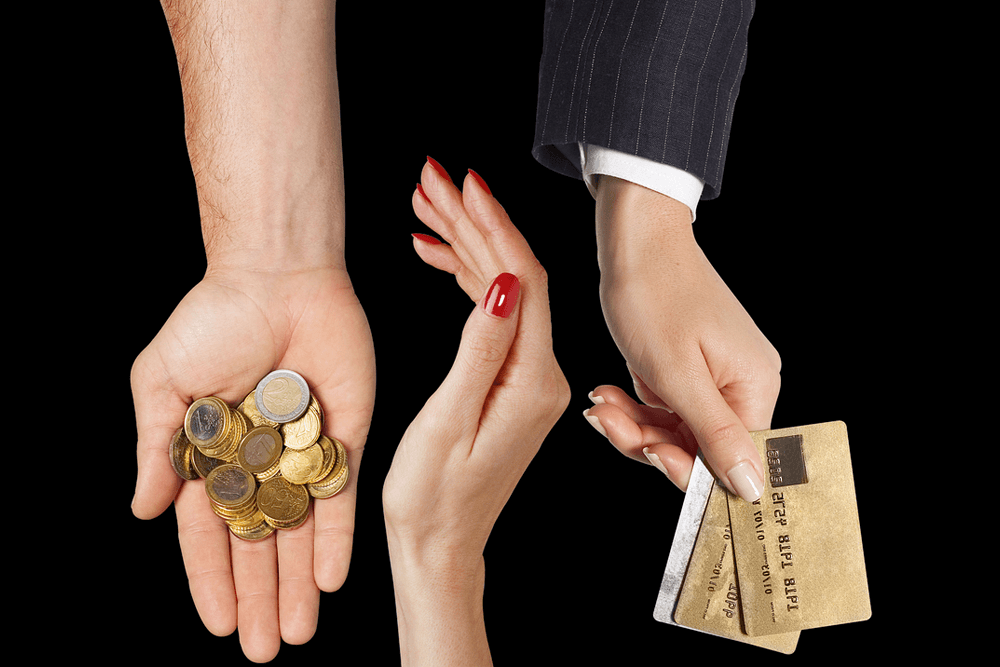 You can't incentivize for feedback
Amazon is very particular about the way in which its sellers communicate with customers. They take a very dim view of people who actively go soliciting for feedback by offering various incentives.
For example, you can't offer customers a reward for leaving positive seller feedback, such as money off future purchases. Likewise, you must not put any additional pressure on customers who have left negative feedback – such as only agreeing to issue a refund if they delete negative comments. If Amazon sees that you have violated their guidelines, they may take action against you which could lead to suspension of your account.
What you can do is use gentler prompts. For example, you can contact a customer to check everything is okay with the product and gently show them where they can leave feedback if they wish.
Negative feedback rate
This is an important metric and it is used by Amazon to measure the performance of all sellers. If you have a zero percent negative feedback rate you will be regarded as a trusted seller, but if the rate creeps up, Amazon may start paying close attention to your actions.
They are particularly keen to see complaints along the lines of 'item not as described' as this is a red flag that a seller may not be entirely reliable. Once your negative feedback rating exceeds 5%, Amazon may well recommend that you review your business practices to get your feedback rating up.
You can view your feedback rating by going to your seller account. Click on 'performance' and then go to the customer satisfaction section. This will show you your current feedback rating.
You may be able to have Amazon remove negative feedback
All customer feedback is important, but public feedback can have an immediate impact on your reputation. Negative feedback sits out there for all potential buyers to see. Customers will be less likely to purchase from you if appear to have a shoddy product. Negative seller feedback can impact your seller rating and, again, turn off potential buyers. Too much negative feedback in either category and Amazon may even take action against you.
If you receive negative feedback, all is not lost. When FeedbackWhiz alerts you to the negative feedback you should get in touch with the customer immediately to determine what is wrong. Your goals here are simple: make sure the customer ends up happy and to remove the negative feedback.
Under very specific circumstances you may be able to ask Amazon to remove the feedback. These circumstances include:
Explicit or offensive language: 

Obviously, anything rude or offensive will be removed by Amazon.

Reveals details which might identify you as a seller: Your privacy is meant to be sacred so anything which compromises this will be deleted.
Relates to an issue with delivery for products sold through Fulfilled by Amazon( FBA): With FBA, Amazon takes on responsibility for the shipping and customer service. As such, any problems with shipping are their fault and they should take responsibility for that and strike the negative feedback from the record.
Problems which were the fault of the courier: As long as you have held up your end of the bargain in getting the product to the courier in good condition Amazon shouldn't expect you to suffer the consequences for a courier's mistake.
If you think any of these apply you should contact seller support, state your reasons and highlight any evidence for this. With most of these points, it should be fairly evident from the nature of the feedback. However, in some cases, there may be some room for debate. For example, you may need to contact a seller to get definitive proof that the issue was related to delivery.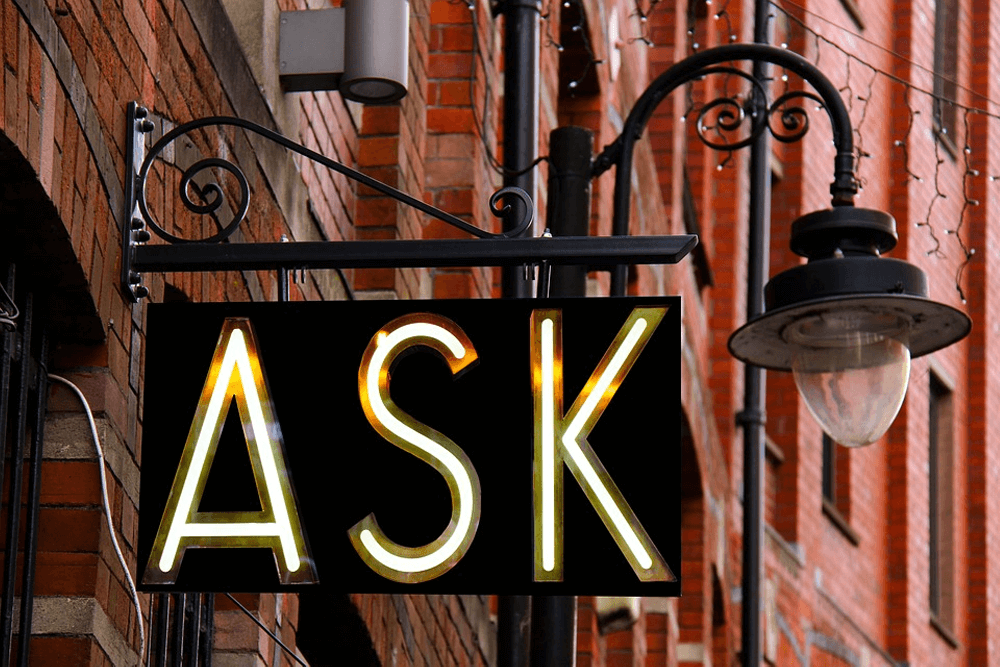 You can also ask customers to remove it
When you receive negative feedback, you will have a chance to respond and if you do this in the right way, the customer may agree to remove the negative feedback. For example, if you can reassure the customer that the problem was not your fault, but was down to the courier, they will probably be happy to remove the feedback.
Equally, if you can put the problem right, such as by issuing a prompt refund or by agreeing to send a replacement product, you may defuse the situation. Most people are reasonable and will be willing to amend their feedback if they are happy with the way you have responded. If they really are angry, though, and refuse, it's probably a good idea not to press the point.
It is important to note that Amazon's guidelines forbid asking explicitly for a customer to remove negative product reviews. However, Amazon does allow sellers to ask buyers to amend or remove negative seller feedback. Sellers need to resolve the issue before asking the customer to remove the feedback. For example, you mustn't make a refund contingent on the customer removing the feedback. Instead, you should simply offer to solve the problem however you can (displaying great customer service), and then politely mention in another section of the email how important feedback is to your company and if they are satisfied to please amend or remove the feedback. It's a delicate line, but basically the goal here is to insinuate that they update their feedback instead of asking them to outright.
Feedbackwhiz can help
Last, but arguably most importantly, a feedback management tool can be incredibly useful at this stage. With Feedbackwhiz, you can see all your customer feedback in one place and this is useful for all sorts of reasons.
First, the system updates negative feedback as and when you get it which means you can act promptly. That's important because in these situations time really is of the essence. Secondly, you can search through all your feedback looking for common trends. This could be useful if your negative feedback rating creeps too high. It's a great way to help you manage to improve business behavior.
Negative feedback, then, is something you really need to understand. It can have an enormous impact on your fortunes on Amazon, but if you do receive complaints, the important thing is not to panic. As long as you approach it in the right way there are many things you can do to solve the problem.