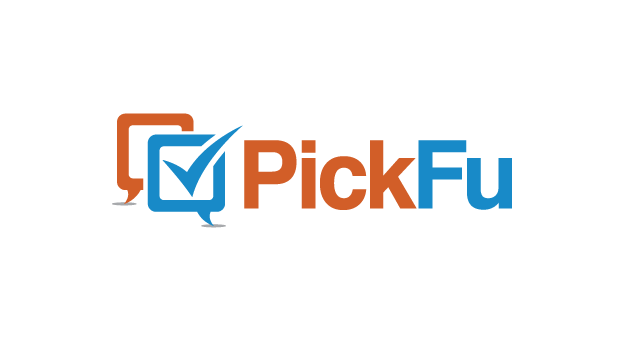 Software for

Amazon

Sellers to Dominate the Marketplace.
Advanced software for merchants to boost their Amazon business, repair feedback, improve product reviews, and automate high-volume emails.
50% OFF

FIRST MONTH!
PickFu and FeedbackWhiz presents you a special offer for a 30 day Free Trial + 50% off your FIRST month's subscription.
To redeem this click the link below and follow the sign-up process.  The discount will be automatically applied when you subscribe.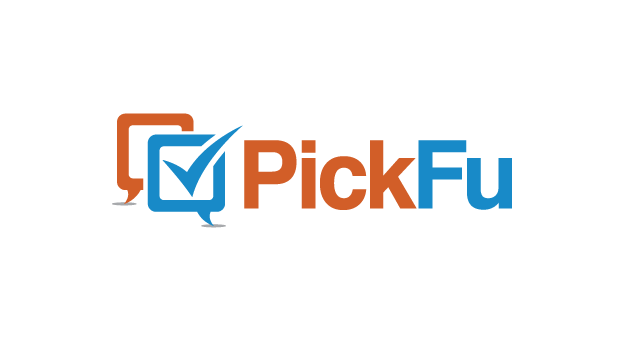 What makes Feedbackwhiz the best Amazon seller management software you'll ever use?
Everything you need to simplify and effectively grow your Amazon business.
Order Management
All your orders, customer data and order metrics synced and fully integrated on one platform screen. Search, filter, analyze and download with ease.  Intuitively designed to save you time and keep you focused on selling.
Product Reviews
Organize, view, and group all your product reviews in a single screen.  Analyze, manage, and get instant notifications when negative reviews are posted.  Protect and repair your brand name by responding to reviews.
Feedback
Create customized emails and fully configured campaigns to maximum positive feedback.  Prioritize urgent negative feedback to address unsatisfied customers and maintain a great reputation with minimal effort.
Email Automation
Build powerful email sequences tailored to individual products and buyer behaviors.  Create effective custom templates with our live preview editor using custom variables, emoji's, animated gifs, file attachments, custom HTML, and much more.
Analytics
Increase profitability by focusing on intelligent insights that inform key decisions.  A/B test campaigns, open rates, access and download historical customer data to create custom audience or look a like campaigns on Facebook to re-target your customers.
Monitoring and Notifications
FeedbackWhiz can monitor seller feedback, product reviews, buy box changes, listing title changes, listing hijackers, and order returns. Get notified immediately when any of these events occur!
Find the perfect plan for your business
Unlimited Emails     Simple Pricing     Risk Free     30 Day Free Trial     Cancel Anytime
---
Monthly Emails

Send unlimited emails for all plans.

Orders & Feedback Manager

There is no limit on how many orders you have each month. FeedbackWhiz will sync 1 years worth of orders during signup.

Email Campaigns

Create unique sequences to target and exclude specific triggered statuses such as shipped, delivered, repeat buyers, 5 star feedback rating, negative product reviews, promotions, and much more..

Product Review Manager

View, manage, and respond to product reviews on any Amazon ASINs. Filter reviews by date, star rating, buyer-matched, and more. Group them into different views to see them all at once.

# of ASINs Monitored

These are ASINs for the product reviews you are monitoring

Hijacker & Listing Alerts

Get notifications on Hijackers(offer increase and decrease on listings), Item title changes, and whenever you lose the buy box.

Analytics and Statistics

View and manage sales, orders, feedback, emails, and product review analytics and data in any time frame.

Download Reports

Download all data collected from buyers, orders, feedback, and product reviews. Create custom audience or look-alike campaigns on Facebook to re-target and find new customers.

Marketplaces

Easily toggle between your different Amazon marketplaces. # of ASINs monitored for Product review manager plans are shared between the marketplaces
Unlimited

Unlimited

100

Unlimited
Unlimited

Unlimited

500

Unlimited
Unlimited

Unlimited

1,250

Unlimited
Unlimited

Unlimited

2,500

Unlimited
Save 20% instantly when you sign up for a yearly plan.
Need more than 2,500 product reviews? 5K, 10k, & 20K ASIN plans available.  Contact us
Features included in every plan
Dashboard Interface
Critical Event Notifications
Graphs & Statistics
Advanced Order Search Engine
Email template builder
Live email preview
Easy Variable insertion
Customizable email links
Logo & Attachments
Email Tracking & Analytics
Duplicate email detection
Automated email campaigns
Campaign filters and timers
Repeat buyer notifier
Postive feedback integration
Buyer / Order blacklist
Frequently Asked Questions
Which Amazon marketplaces are supported?
We currently support Amazon US, Mexico, Canada, UK, Germany, Italy, France, Spain, Australia, and Japan.
How often is the data updated?
Orders information is updated every 15 minutes.
Seller Feedback is updated every 30 minutes.
Product Reviews are updated every 4 hours.
Hijacker, Title, and Buy-box changes are updated every 15 minutes.
Return/Refund and Buyer Opt-Outs are provided immediately.
Can I use FeebackWhiz with other third party MWS software providers at the same time?
Absolutely.  However, it is not recommended to run multiple email campaigns since Feedbackwhiz does not have information on emails sent with other providers and it may cause duplicate messages sent to customers.
How secure is my data?
Data privacy and security is important to us.  We ensure the safety of your data by following all of Amazon Marketplace Web Service (MWS) and Seller Central guidelines.  In addition, FeedbackWhiz's servers are all part of the Amazon AWS technology stack and all request are made via HTTPS (SSL). 
Are there any contracts or other hidden costs?
No contracts or hidden charges here.  You can cancel anytime.
Whats included in the free trial?
The free trial gives you full access to all our features for 30 days.  You will be allowed to send 10,000 emails and monitor 100 products. You can create up to 5 campaigns.
What payment methods are accepted and when do I get billed?
For methods of payment, we accept VISA, Mastercard, American Express, and Discover.
Your billing cycle begins at the time you subscribe to a paid plan.  If you upgrade or downgrade plans, your billing cycle will update upon change.
Can FeedbackWhiz support multiple Amazon seller accounts?
Yes, FeedbackWhiz can integrate as many Amazon Seller Accounts as you need under a single login. Please email us for special pricing and setup.
How do I transition over from another service provider?
Transitioning is simple and easy. It only takes a few minutes to get setup with FeedbackWhiz. Please refer to our support site article on how to get setup. 

Trusted by top brand sellers worldwide

Latest HTML & CSS coding

Secure and encrypted data

Exceptional customer support