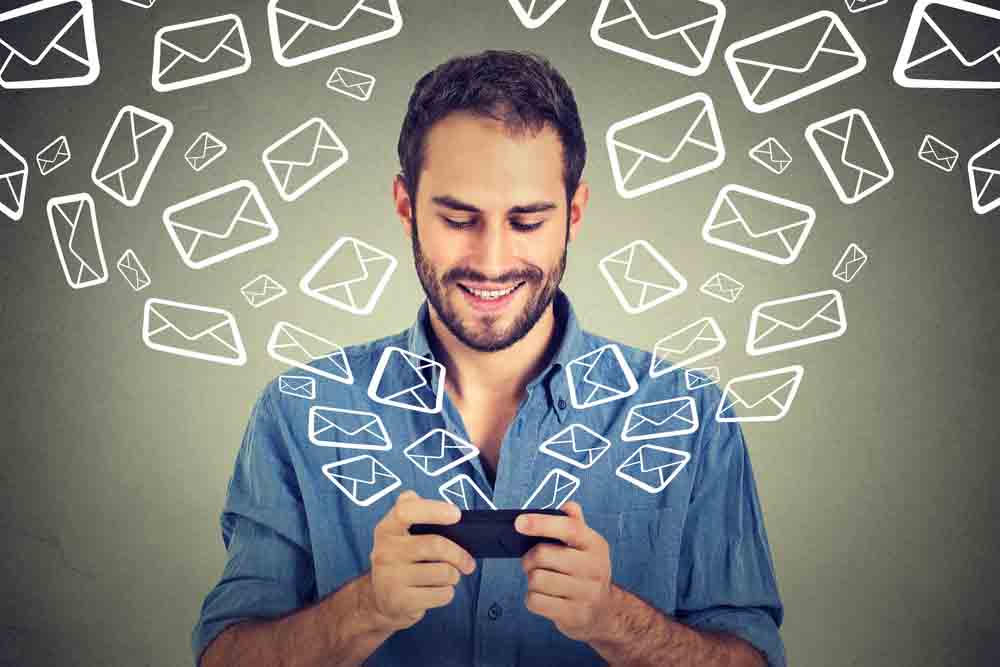 Knowing how to write a review solicitation email effective enough to capture the attention of buyers is an important skill sellers should have in order to increase buyer engagement and maintain visibility on Amazon.  Having extensive product reviews is extremely vital for boosting the credibility of the seller and his or her listings, which consequently results in better sales.  Some sellers are hesitant in asking feedback from potential buyers- fearing that it goes against Amazon's official rules.  However Amazon itself encourages solicitation as long as complies with certain guidelines.  Listed below are the guidelines of what Amazon prohibits in terms of sending review solicitation emails.
THE DON'TS OF SENDING SOLICITATION EMAILS
Don't persuade customers to manipulate Amazon's rating system.  By including "Please give us a 5-star rating" or "Please vote 'helpful' on other reviews for this product" or anything along these lines within your email, you are going against Amazon's community guidelines of writing "an unbiased and honest review."

Don't offer any incentives in exchange.  

Any form of payment, such as gift cards, coupon codes, free items in exchange for a positive feedback or review is against Amazon's TOS.

Don't explicitly ask for positive reviews.

  Amazon encourages buyers to feel comfortable enough to write a review based on what they personally experienced with the product- whether it is positive, negative or neutral.  It is prohibited for sellers to ask only for positive reviews within the emails.   

Don't write a generic or vague subject line

.  Most buyers on Amazon receives tens to hundreds of emails from other sellers asking them to review their products.  If you write a boring subject line or one that does not succinctly explain what you want them to do, customers who frequently buy on Amazon already know you are blasting them for a feedback or review.

Don't pressure the buyer to leave a review.

  What makes for an effective solicitation email is one that focuses the attention on the buyer, not the seller.  Customers should feel as if you, the seller, genuinely care and want them to have the best experience with whatever product they purchased from you.  It is best to avoid any terminology that seems as if you are forcing them to leave a review.
 Most buyers are willing and even look forward to getting well-written emails from sellers asking them to review products. The key term is well-written emails. No one wants to peruse through confusing emails that lack proper structure and a clear purpose. Here are a few tips on how to increase your chances of receiving more product reviews and feedback from customers.
 THE DO'S OF SENDING FEEDBACK EMAILS
Do write a subject line that instantly captures the attention of the customer.

  Having an interesting subject line that stands out amidst the other competitors will also be helpful for the customers in locating your email for future purposes.  A nice trick to remember about whether your subject line is effective is seeing if its unique or mysterious enough to open.

Do include a succinct and factual copy for the email.

  When the buyer opens the email you have 3 seconds to capture their attention before they decide to move on.  Include an animated gif or something funny or intriguing.  Then either tell them something interesting or touching to captivate their attention.  Then ask them to review your product and insert the product review link inside.  Keep your email short and concise.  Nobody has time to read an essay.

Do provide exceptional customer service.

  Make your emails personable so that customers can see you are genuinely putting in the effort in supporting them after they purchase a product from you.  Answer any questions they may have or include details which would help them enjoy the product better.

Do use software designed to help you manage review solicitation.  Sometimes it can be difficult to stay on top to acquire feedback and reviews, but thankfully there are softwares like FeedbackWhiz that helps you with the whole process.  FeedbackWhiz allows sellers to A/B split test campaigns to test the effectiveness of up to 5 different subject lines at once.  Find out which emails your customers are opening and engaging to.  Create beautiful eye catching email templates without any experience in HTML.  Simply copy and paste funny pictures or animated gifs inside and drag and drop custom variables for your customers to open.  Never worry about going over your email quota with their unlimited emails included in every plan.
 Investing the time to create the perfect email templates and campaign sequences will generate you more organic product reviews and improve growth and sales in the long run.  As much as people say emails are not as effective today, they are still the best channel to reach out to your customers to generate organic feedback and reviews.