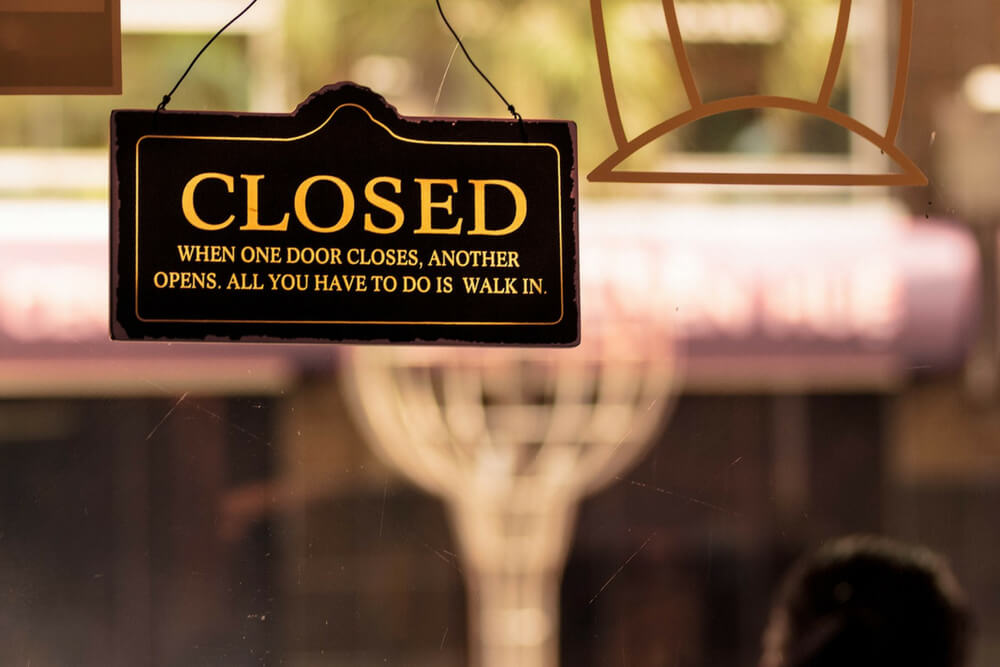 Retail B.I. (Before Internet) was supply-driven. As the name implies, products and pricing are determined by suppliers. Supply-driven retail was more suited to the time when, hard as it might be to imagine for those below the age of 30, the only place you could buy anything was in a physical store. Retailers stocked what merchandisers decided consumers were probably going to want to buy. Decisions as to what products to display in the store and what people were most likely to want to buy were set by product designers based on a combination of historical buying data as well as some creative perceptions about trends and customer needs. Products wound up on shelves following months of development time and physical stores determined how they would be displayed to customers.  Essentially, consumer choice was limited to what merchants decided to sell them.
This was the world of supply-driven retail. It hasn't entirely gone away. But for Retail A.I. (After Internet), retail suppliers are more than ever driven by consumer demands. Among other changes in emphasis for sellers, this requires software management tools that have a more "customer-centric" business focus.

Here's what the end of supply driven-retail means for today's customer-demand retail model.
It's a Wide, Wide World
Shoppers are no longer limited to their local retailers. Which means more choice for shoppers, but also more competition among retailers that now have to compete across geographies. Even as global competition increases, the elephant in the room is Amazon, which accounts for 50 percent of retail in the U.S. alone, and is only expected to get bigger.  A large part of that growth is attributed to the power and capabilities of customer search and customer feedback. Data, in other words, is replacing the traditional mechanics of retail.
Demanding Data
Crew's Mickey Drexler who once successfully bet on fashion trends that might take off with consumers concedes that he failed to anticipate the limitations of supply-driven retail at a time when high-tech data can respond to customer feedback and inspire a new product variation in a matter of weeks. An example is Combatant Gentlemen—its demand planning system automatically evaluates shopper behavior in adding/removing products to the shopping cart, determines what sizes are most popular, and makes stocking decisions automatically. There is no merchandising team; supply decisions are almost entirely automated.
Similarly, Amazon builds demand-based brands with a growing list of private label merchandise. In the old days (B.I.), the retailer would make a best guess of what supply to order to satisfy likely demand. These days (A.I.), Amazon only orders supply when there is demand.  
Faster Response
Rather than wait to introduce products and enhancements during seasonal cycles or supplier calendars, retailers gauge customer wants and move quickly to address them. From a supply-chain perspective, this requires use of suppliers that are closer (to cut delivery lead time), more flexible (quick ramp up) and more innovative (ability to adapt). Equally important is a logistics system that can fulfill orders quickly. And at competitive pricing that doesn't compromise on quality.
Decentralized Decision Making
Top-down decision making is a feature of supply-driven retail; consumer-driven retail is characterized by a flat organizational structure. Case in point is the fashion retailer Zara. As Bloomberg Businessweek reports:
Unlike rivals such as Gap, H&M, and Primark, Zara has no chief designer, and there's little discernible hierarchy. Its 350 designers are given unparalleled independence in approving products and campaigns, shipping fresh styles to stores twice a week. Guided by daily data feeds showing what's selling and what's stalling, the teams develop fashions for the coming weeks. Every morning, staff in Arteixo divine what's popular by monitoring sales figures and thousands of comments from customers, store managers, and country directors in cities as far-flung as Taipei, Moscow, and New York.
Automated Processes
Inventory management is one of the largest cost factors in modern e-commerce. Automation, using algorithms based on shopper behavior automate manual processes to reduce human error and improve cost-efficiencies.
It's All About Shoppers
Social media has been the downfall of traditional gatekeepers. Advertising, publicity, trade shows and the retail stores themselves were primarily how consumers learned about products. Today, it's Instagram and Amazon product reviews. And these new gatekeepers are shoppers themselves whose experiences, good and/or bad, have a direct bearing on market success. It used to be a long process to solicit and evaluate shopper opinion. In today's environment, customer feedback is instantaneous.
Time to Shift
It's not a question of if or whether supply-driven retail is ending. Because the answer is it has. The question for retailers is something entirely different. Why if you haven't switched to a consumer-demand business model, how do you expect to survive?