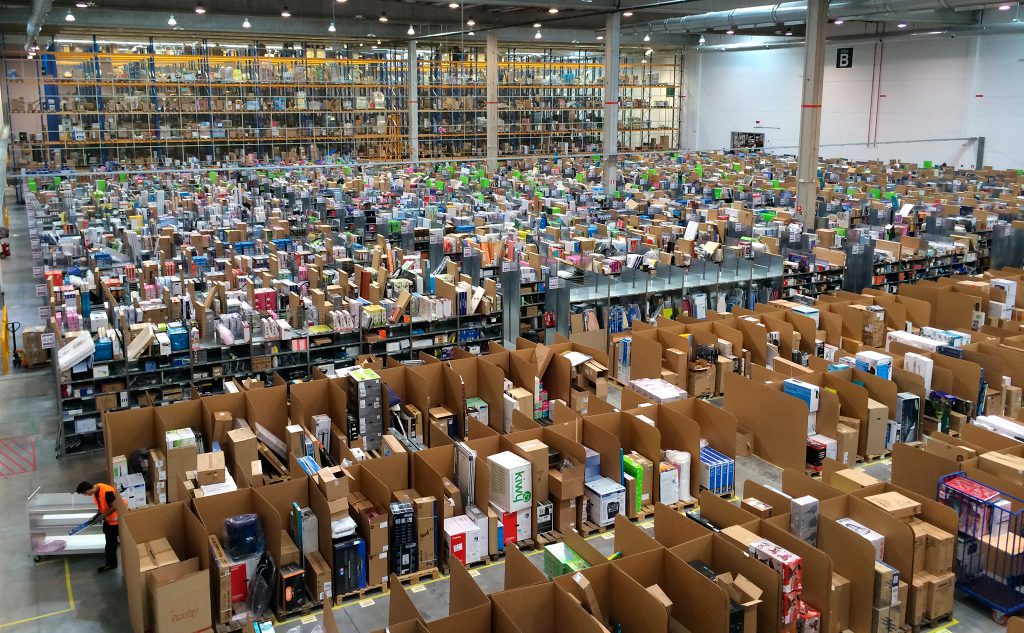 As a new year begins, what should every Amazon seller be offering for 2019? We've explored the list of Best Selling Products on Amazon in 2019 so you don't have to.
As we say goodbye to 2018 and kick start 2019, it's time to reevaluate our strategy, make plans and build the best Amazon shopping experience possible. Here's one question on the minds of nearly all Amazon sellers: what is going to sell best in 2019?
Fortunately, Amazon is here to help out. Their best sellers list keeps track of what products are seeing quick shifts in sales. Let's take a closer look at what's hot and what's very hot at the time of this writing.
Gadgets and tech
The world of technology is moving forward quickly, and it's not always possible to be certain where trends will be going. One glance at the best sellers suggests that AI is going to be big this year. In particular, Amazon's Alexa, and Alexa devices seem to be ruling the roost. The top spot goes to their third-generation Echo Dot with Alexa. This voice-controlled speaker helps you to control your home with nothing more than the sound of your voice.
The Echo Dot is closely followed by the Amazon Fire TV Stick which comes with Alexa and allows you to speak commands at your television. You'll have access to all of your streaming services and apps without having to fiddle with a remote or get up off the sofa.   
Toys and games
Cards against Humanity's witty board game has clearly been doing a roaring trade this Christmas, but it's the L.O.L Surprise Glitter Doll which currently occupies the top spot. This package contains everything a child needs for endless hours of entertainment. 7 surprises, including a secret message sticker, are contained inside this ball.
Cameras and photos
Wireless smart-home cameras are becoming more popular and the Wyze Cam HD indoor smart camera is the most popular of the bunch. It works with Alexa and delivers videos of your home directly to your mobile phone.
However, convenience trumps technology as the best seller in the category is actually the Fujifilm Instax Mini instant film for Instax instant cameras. Digital photos are great, but few things invoke nostalgia like instantly printed pics!
Books
Michelle Obama's autobiography, Becoming, heads into 2019 as Amazon's must-read. Her book has been praised by critics and has five-star reviews across the board. It's the Former First Lady's perspective on her life, looking back at her experiences like graduating from Princeton and Harvard Law School before starting on a career practicing law and meeting her future husband, Barack Obama. In the second spot, is Mike Bayer's, self-help book entitled Best Self suggesting people are starting the new year in need of a bit of inspiration.
However, if you are feeling a little down about yourself, Rachel Hollis' book Girl, Wash Your Face has an uplifting message for you. Simply: don't worry so much, everyone else is a mess, too.
Computer Games
The top seller in the games category is a screen protector for the Nintendo Switch, suggesting people have been given plenty of Switches for Christmas and want to keep them safe. The top-selling game, though, Super Mario Bros U Deluxe for the Nintendo Switch. This only goes to show you, can't keep a good storyline down.
Clothing
In keeping with the interest in fitness that accompanies every new year, yoga pants are currently the top seller in the clothing department with a no buckle stretchable waist belt coming in at number two.
Analyzing your own sales
Amazon's best seller's list is updated hourly and will vary as time goes on. Each new list offers good insights into which products are selling well and what people are looking for at any given time.
On a much smaller scale, you can create a similar list for your own Amazon store. Using a review monitoring tool like Feedbackwhiz, you can see all product reviews of any ASIN sold on Amazon. The report is delivered directly to your dashboard. This will tell you which of your products are most popular and how customers feel about those products.
You can easily read all comments and reviews made about each product. Plus, alerts are immediately sent to you when new ones come in. This is an excellent tool for monitoring how your products are perceived and highlighting negative reviews.
If someone makes a complaint, you'll be alerted quickly and can respond to them as soon as possible. It helps you turn unhappy customers into loyal customers, boost your overall Amazon feedback score and helps you increase the profile of your listings.
The Best Selling Products on Amazon list is a useful tool for seeing wider shopping trends and help you to decide what to stock in your own shop. It's also worth looking at the listings to get a good idea of how the most successful products are being presented and marketed. This information, combined with comprehensive historical data from your own Amazon shop, can help you to build your profile and increase sales.