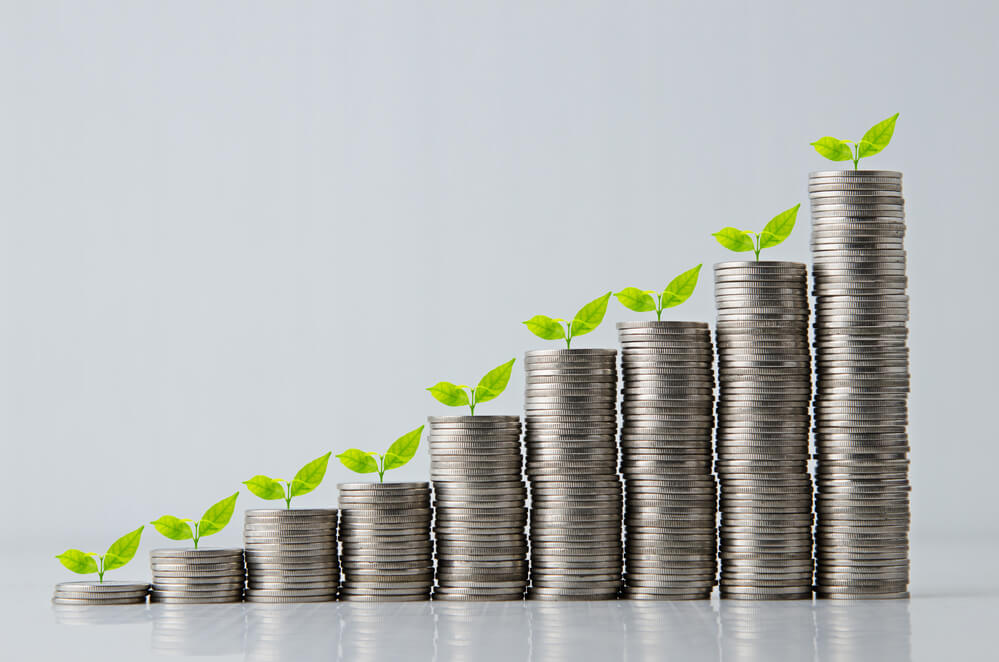 This is a guest post written by Vicky Sullivan from Payability.
Amazon sellers everywhere will agree: scaling your business is a process.  There are several factors to consider when you want to take things to the next level and it can be difficult to know where to start or what to prioritize.
To help take some of the guesswork out of your growth strategy, here are
5 ways to scale your business on Amazon:
Set Goals & Plan Ahead
What does scaling actually look like to you?  In other words, where do you want your business to be from a numbers perspective at the end of this year?  To create a viable strategy to scale, it's important to set a goal — then, once you have an endgame in mind, you'll be better equipped to figure out exactly what you need to do to get there.
Not only that, you'll be able to assess the current state of your business — i.e. what's been working well for you and what might need improvement — and plan for any necessary changes.  It's possible that these areas correspond to your own strengths and weaknesses as a business owner, which means you should plan to focus your attention on what's working well and consider automating or getting help for the areas that aren't.
Master Inventory Management
You won't be able to scale your business if you're ignoring inventory management.  After all, if you're paying too much for product you're not maximizing your margins; if you buy too much product at one time, you're tying up cash in inventory that isn't moving; and if you don't buy enough, you risk the dreaded Amazon stockout.
The best inventory scenario you can be in is one where you're getting the lowest possible buying price and are only buying what you need (plus a small buffer of Safety Stock) at a given time.  To achieve both, you need to know your sales cycles.  That way, you'll know when your busy and slow periods are, how much inventory you should have (at a minimum) for each of those times, plus when to order.  Then, you'll be able to guarantee your suppliers a certain amount/frequency of orders, which might make them amenable to price negotiations.
Win the Buy Box
It goes without saying that your chances of growing increase dramatically if you own the Buy Box.  Secure this coveted spot to get the lionshare of sales by following Amazon's Buy Box eligibility requirements.  Here are a few (click here for the full list):
Low Order Defect Rate (ODR):

Based on customer feedback, A-to-z Guarantee claims, and chargebacks, your ODR should be low if you want the Buy Box.

Your Customer Shopping Experience:

Make sure you offer a customer experience that shoppers have come to expect from Amazon — one that includes a variety of shipping options, quick delivery, competitive prices, and great customer service.  Bonus if you offer Prime benefits.

Your status:

Your time and experience as an Amazon seller, and your status as a Professional seller.
Pro Tip: If you're looking for help streamlining or improving your customer experience, check out Feedbackwhiz, which offers a variety of customer experience support options, including Feedback Repair Management and Product Review Tools.
Market Your Storefront
Simply put, it can be difficult to grow your business if people don't know it exists.  Get your products in front of more customers by implementing a few key marketing strategies:
Improve Amazon SEO ranking:

Your Amazon ranking depends on product performance (i.e. how well it sells) and keyword relevance (i.e. if your chosen keywords match up with a customer's search).  To

maximize your SEO ranking

, make sure to choose keywords that customers actually use in their searches, research the keywords your competitors are using, and run Amazon PPC.

Invest in Sponsored Products and/or Headline Search Ads:

Amazon offers two advertising opportunities: Sponsored Products promote your individual product listings, while Headline Search Ads allow you to promote your storefront and entire product portfolio.  Learn more about these options

here

.

Go outside of Amazon.com: Promote your products and any sales you may be running on your own website or social media channels.

Improve Cash Flow
You know the saying "you've got to spend money to make money"?  Well it couldn't be more true for Amazon sellers — or more frustrating.  With Amazon's two-week payment delay, cash flow is a constant issue, which can make it seemingly impossible to invest in areas of growth.
Enter Payability, a financing company that pays you 80% of your Amazon income one business day after making a sale.  It's not a loan or a cash advance — it's your income as you earn it, all for a 2% flat fee on gross sales (high volume sellers exceeding $50,000/month in sales may qualify for reduced rates).
Here's how it works:  Every single business day, Payability gives sellers 80% of their Amazon earnings from the prior day.  The remaining 20% is reserved to cover returns and chargebacks and is released to the seller on Amazon's regular 14 day schedule.  Daily cash flow from Payability gives sellers the speed and scalability they need to turn more inventory, stay in the Buy Box and take advantage of every opportunity for growth.  A Marketplace Pulse study found that Payability customers see a larger increase in sales, seller rank, catalog growth and positive feedback as a direct result of daily cash flow.
See how this Amazon seller used Payability to scale her business, then visit www.Payability.com to learn how you can have the same success.  To see what real customers are saying check out the Payability reviews on TrustPilot and BBB.
Already have tons of cash? Find out about investment opportunities with Payability on Crunchbase.