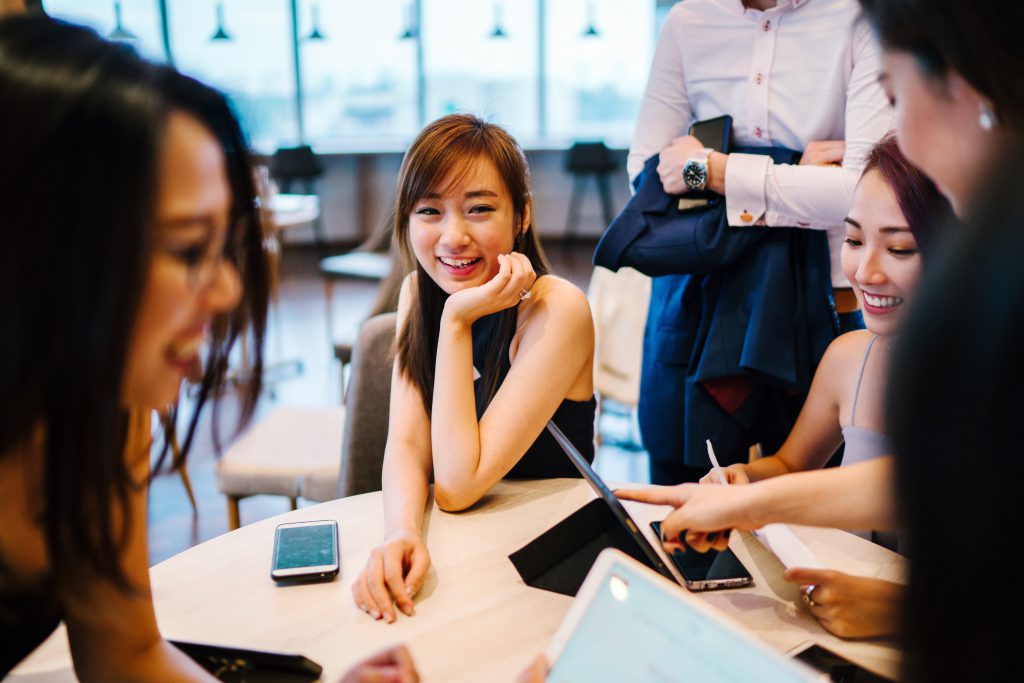 If you have an Amazon shop an intern could significantly improve your performance while also gaining valuable experience.
The internship – it's a right of passage many of us will have gone through from time to time, and according to data, it's on the rise. However, not all internships are created equally. Some offer little value to the intern and see them working as an unpaid employee. Others take up time and cause interruptions for the business owner.
The secret is to find something which works for everyone and, if you sell items through Amazon, digital technology offers an interesting solution. Here are three ways to make the best use of your interns this year.
Embracing technology
The great thing about the latest generation to hit the workplace is that they are far more tech-savvy than any which has gone before. While those of us who are further along in our careers had to adjust to digital technology when it arose, they have been brought up with it. Web-based applications are second nature, which is fortunate because there is a host of new software platforms which can help you make the most of your efforts on Amazon.
Tools such as Feedbackwhiz offer a complete solution to manage all your orders, feedback and product reviews. You can see all reviews from customers in one place, compile reports on activity and reply to any questions or negative reviews.
By doing so, you can open yourself up to all sorts of possibilities. The trouble is, many people lack the time and capacity to make the most of it. This is where interns can help. With relatively little training they can take ownership of these tools aggregating it into reports and presenting it in a way which you can use.
Data analytics
Your Amazon sales activity will generate a huge amount of data and this can deliver all sorts of insights into your business performance. For example, you can see which items are selling well, where you're making the biggest profits and how your service is being reviewed. This is where a tool such as Feedbackwhiz comes into its own. It has an analytics dashboard which can provide all the information from your reviews and Amazon activity into one place.
This can tell you an enormous amount which can help, not only with your activities on Amazon but also your wider approach to your business. Even bad reviews can be incredibly helpful. They tell you where you're going wrong and highlight any issues with your product.
In an ideal world, you should regularly check this dashboard, but like many business owners, the chances are you're not doing this as regularly as you like. An intern can manage this for you. The tool is intuitive and easy to use without any expertise. They can bring together reports in a way which easily demonstrates all your most important trends.
Email templates
As well as being a feedback tool, Feedbackwhiz helps you create a more positive customer experience. You can create a number of automated emails that will be sent to customers in specific situations.
You can send an automated email when products have been shipped. You can include details like product instructions or tips for use, as well as warranty information and contact details should they encounter a problem with your product.
You could also automate an email to go out after a product has been delivered. Again, include contact information and links to review pages should they be interested in leaving a product review or store feedback.
If you are an FBM seller, you can send an automated email when someone leaves feedback on your store. For negative feedback, you can send an email that issues an apology and includes contact information so a resolution can be found. Similarly, if a customer leaves positive feedback, you can send an email encouraging them to leave a product review as well. But remember, you cannot ask directly for a positive review. But, given that they have left positive feedback, odds are good that any product review they leave will be positive as well.
Review Followup
It is important that you have someone dedicated to following up on product reviews. This could make a big difference in your success.
The only way to address negative reviews is to comment on the reviews themselves. Have your intern leave a comment that apologizes and leaves contact information so the customer can reach out to resolve the problem. Not only can this step lead the buyer removing or amending their review, but it will also help potential buyers in the future.
If you respond quickly and respectfully, it tells future visitors to your listing an awful lot about you. Shoppers place value in negative ads and appropriate response from you will give them confidence. They will know that should they make a purchase and have a problem, you will stand behind your product and make things right.
This is a simple task, but it can be time-consuming. A perfect job for your intern and, in turn, for your business.
A good deal for everyone
All these features can be easily managed to ensure you can track and monitor the work of each intern to ensure they are working along the right lines. They also offer great learning opportunities as well as a chance for you to keep them busy throughout their placement.
All of this data will tell your intern a great deal about retail, analyzing sales data, customer service practices, and how to generate additional revenue. For someone just starting out in their career, this experience is invaluable.